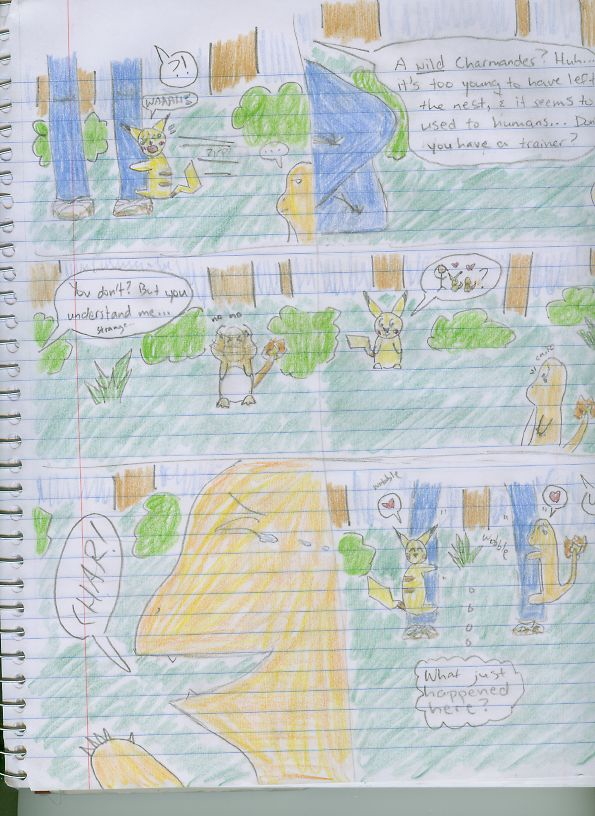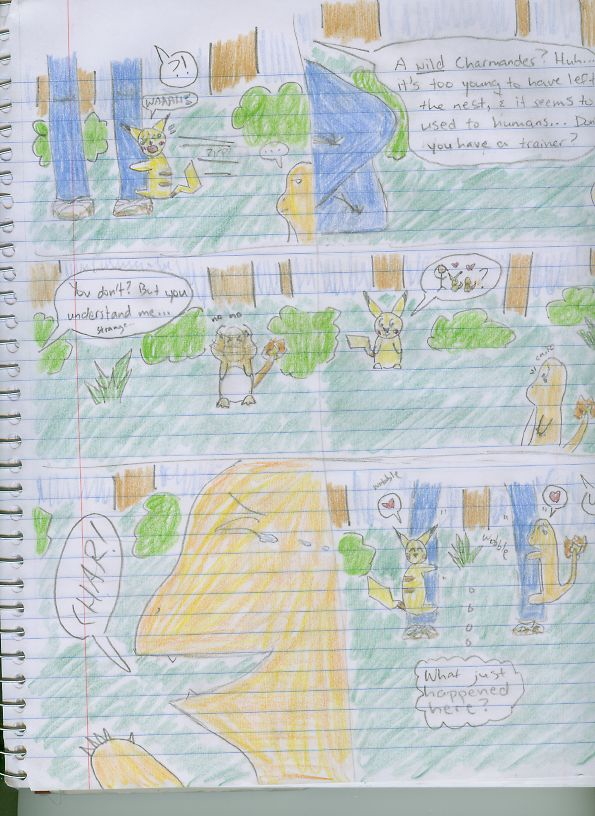 Watch
First
[link]
Previous
[link]
End of first chapter!

Pikachu, having only recently evolved, is scared and upset by the idea of losing one's trainer. Feeling sorry for Charmander, he invites the fire Pokémon to join him and his trainer. Tearfully, Charmander accepts. In the last panel, "I", being human, have been left out of the exchange entirely (and am in danger of falling over!).
Edit: The "Uh..." speech bubble in the last panel got cut off. So did "and it seems to be used to humans". Sorry

I'll get a better scan of this when I can.
Next chapter will be about Paras, who has yet to be caught.
Pokémon © WOTC
GraphicConverter © Lemke