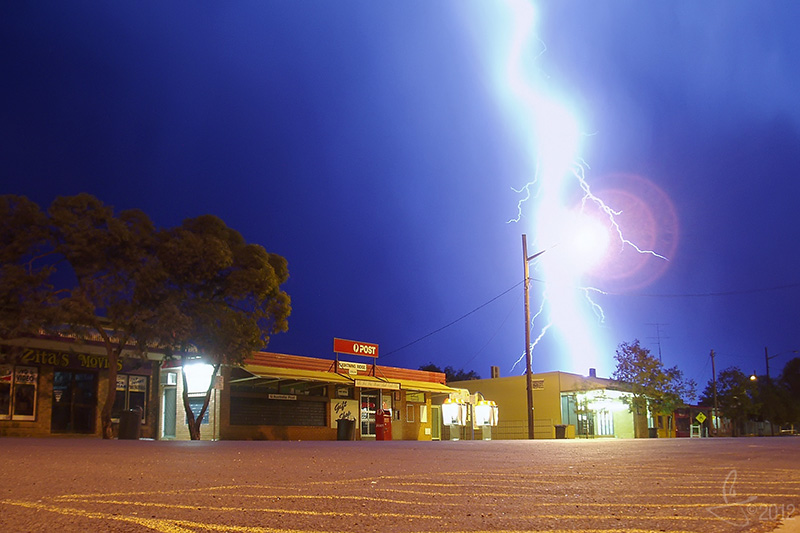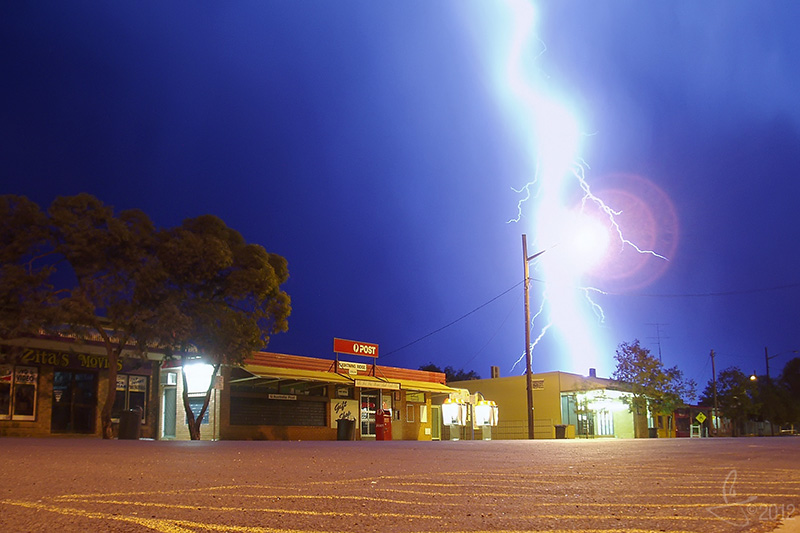 Watch
Money Shot. Lightning Ridge, NSW, Australia.

UPDATE, June 2012: Removed black border!

I love how you can see the winding motion. How did you catch it?! I've been that close to a bolt too. Hurt! >A<
Reply

This is a staccato bolt, so it flashed several times in the same spot, each slightly different. That's why it looks like it's winding. It was loud.

Reply

Awesome! The one I saw was down the street from me. Struck a huge tree that had been there forever. It didn't burn, but it like... shattered. Huge splinters of tree went everywhere. One went through the neighbor's window. They moved out within the next week

lol
Reply

Very awesome.

We had a tree shattered apart by lightning some time last year, it was alarming to see the radius of splinters that shot out from it.

Reply

Was the noise loud!?

Jesus... That is so close...
Reply