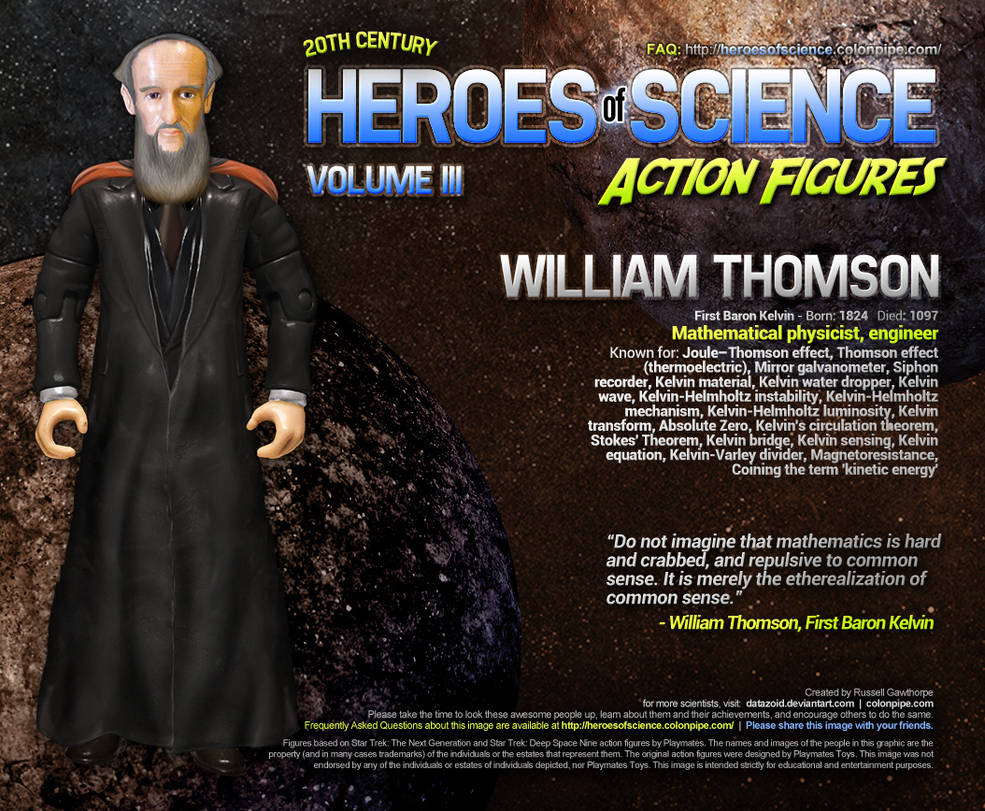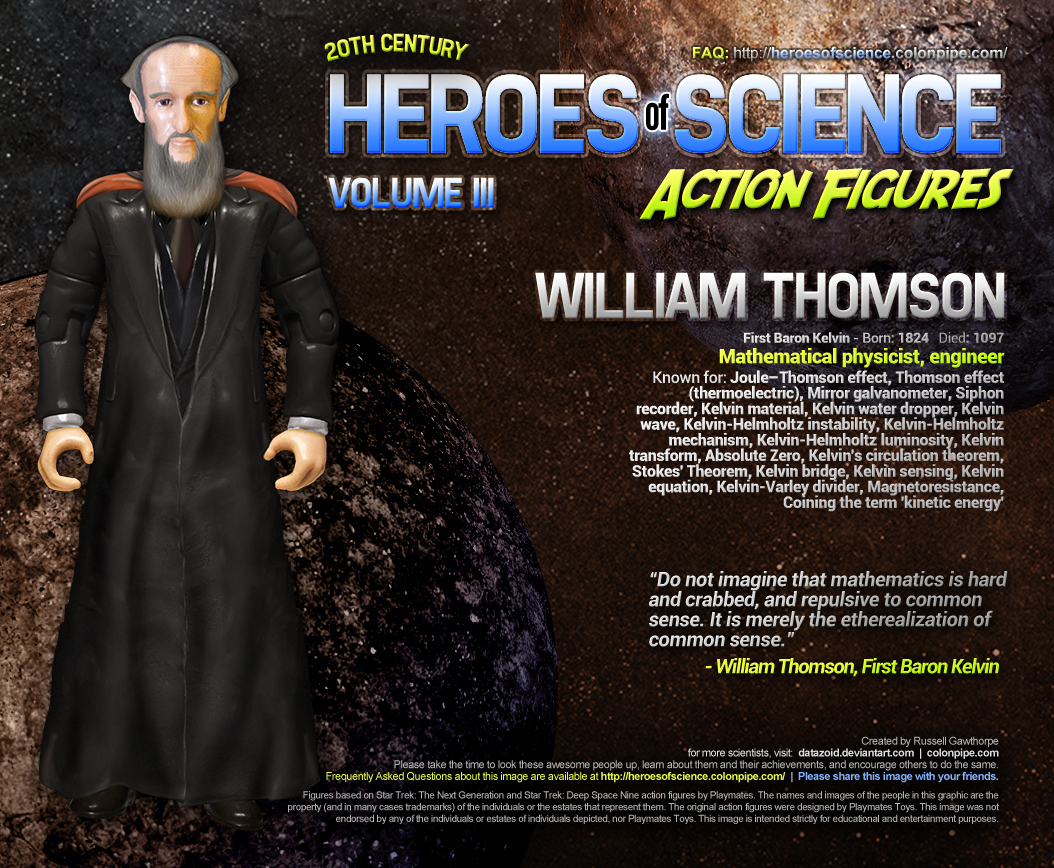 Watch
My apologies for these little guys being quite few and far-between. Here's William Thomson, aka Lord Kelvin, in all his robe-wearing glory.
Lord Kelvin devised a whole bunch of stuff, one of the most famous being the Kelvin temperature scale -
[link]
This figure was fun to make, as he's wearing scholarly robes and has a beard. The robes are actually made from distorted versions of the standard jacket most of the figures wear, with extra shadows and whatnot added where required.
Be sure to check out the first two volumes of
Heroes of Science
:
&
Frequently Asked Questions
can be found here:
[link]
Short answers to most frequent questions:
Are they real? -- No, they're Photoshopped.
Why haven't you made an action figure of [scientist]? -- Because I haven't. There're squillions of scientists, I can only do so many.
Why so few women? -- Please read the FAQ above.
THERE WILL BE MORE. I'm trying to fill in some of the blanks in the last series of figures, but seeing as it'll take me a gazillion years to finish another complete 'poster', I'm going to pop them up one-by-one.