Hi guys!
This is to all my friends and cool people i met here throughout all those years! I haven't been able to be part of this community for a bunch of years now. Many artist i lost touch with and that is sad because i know i cant rewind or catch up that easily. After uploading my latest artwork i was greeted with such love and euphoria....i almost pushed a little tear

If you guys are out there and you know i speak to YOU! i wish you all the best! i wish for you to strive and follow your passion like you MOST LIKELY did all the damn time

lets all keep on arting

music intermezzo!!
[link]
For those who wondered why i didn't doodle any mech in years: WORK WORK WORK blah blah blah

..and i also wanted to feel like creating something REAL..its like digital art was not enough anymore. never did i print my pieces; never did i hang em on walls. all i did was looking at what i had by staring at a screen so i decided to pick up other mediums/hobbies. At first it even felt like im making a bad decision. i stopped painting while others did continue honing their skills..... ok i was still paiting at work. not all the time cause lots of it is matte painting which is 95% photomanip, but i did get a chance to do a conceptart here and there and if there is no NDA on it i can upload em here like i did recently

back to the topic ARGH!
simply put: i picked up crafting and prop building. and the thing i got from it so far is huge! i really feel like creating something. dumb obvious conclusion right?

but it hit me really hard nonetheless.
So if you guys always thought about building that ironman mask or that district9 weapon DO IT! not to cosplay..JUST to OWN IT, to HOLD IT, to have it in your vitrine

ahh this is my drive. these things take waay longer than painting an illustration tho but i say: be nuts and think big

music intermezzo!!
[link]
i got 2 major personal projects of that sort. one being a Darth Vader helmet and then there is that terminator-ish exoskeleton arm i wanna build
uploaded some images into my scrapbook . hope it works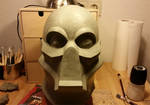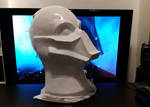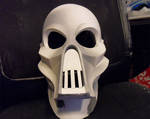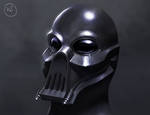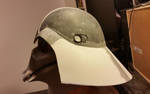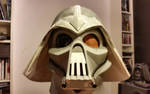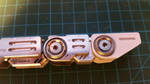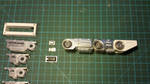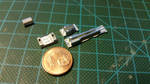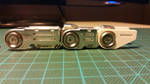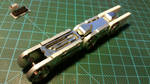 all those countless hours ...and all i got so far is a damn finger ;D ;D ;D ;D
there is so much fun and knowledge to be gained from trying out other mediums! you should too! go out there and craft

it kinda DID change my life at LEAST a bit
ok this is it. this is what i've been doing lately. sums it up well ....hopefully. my intention is to come back to deviantart but only slowly and healthy for now. there are many mates i need to hug

music!!
[link]
PS: scale models are COOL! especially the ones from MASCHINEN KRIEGER
PSS: love you guys

OVER AND OUT!
Adam