!!!!!SPOILERS!!!!!


PLEASE DO NOT READ ANY FURTHER IF YOU DID NOT SEE LAST NIGHT'S EPISODE, WHICH WAS EPISODE 1, SEASON 7!!!!!!!!!!!!!

Last night's episode was rough. Glenn and Abraham were killed last night by Negan's Lucille bat. I don't know about anyone else, but I can't stop thinking about it. I've been feeling bad about it. Luckily, Michael Cudlitz and Steven Yeun were able to bond over the shared experience between their characters, which you can read about [
here
]. Melissa McBride pays tribute to her two friends in a message [
here
].
Both Abraham and Glenn paid witness to the foreshadowing of their own deaths. Glenn has a scene were he sees victims of Negan's in photographs on a wall. A Savior implies that someone in the trailer might die in the episode "Last Day on Earth," and one of the last things we see in that scene is Abraham looking out at the Saviors and we see a reflection of Abraham's face (a very intended shot) in the rear view mirror as he drives away.
I still feel a bit like crap after watching that episode, but I'm going to pay tribute to Steven Yeun and Michael Cudlitz and the characters Glenn and Abraham. They died such a horrible death. I hope this cheers everyone up. Please feel free to voice your thoughts if you're having a hard time after the episode.
Please leave a kind comment at the Group Glenn-x-Maggie to show our support for them. Thank you.

A Farewell With Michael Cudlitz [
here
]

And the Greene Family Lived Happy Ever After [
here
]

Steven Yeun Getting Love (whether he likes it or not) [
here
]

Michael and Steven together on The Talking Dead Special [
here
]
TRIBUTE TO THE CHARACTER GLENN, ACTOR STEVEN YEUN, THE CHARACTER ABRAHAM, & ACTOR MICHAEL CUDLITZ (please feel free to share links of artwork related to these two characters in the comments section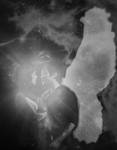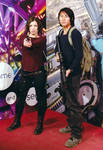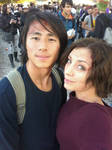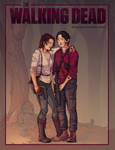 :thumb566059449: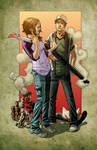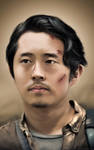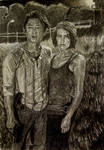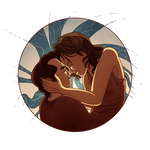 :thumb555076412: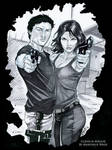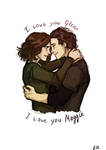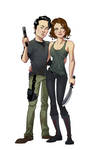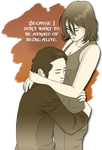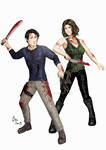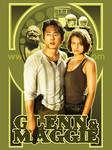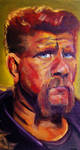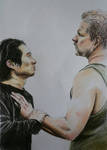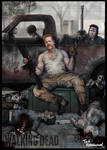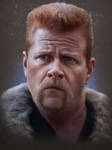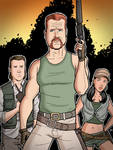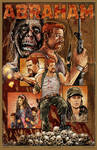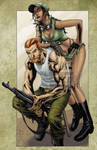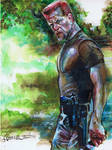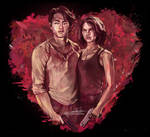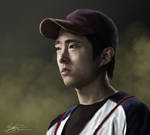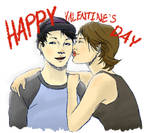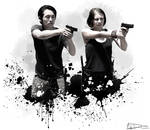 :thumb438254629: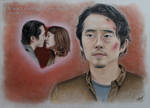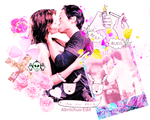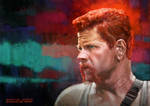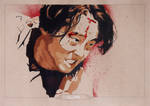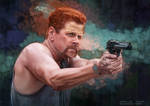 :thumb449216632: