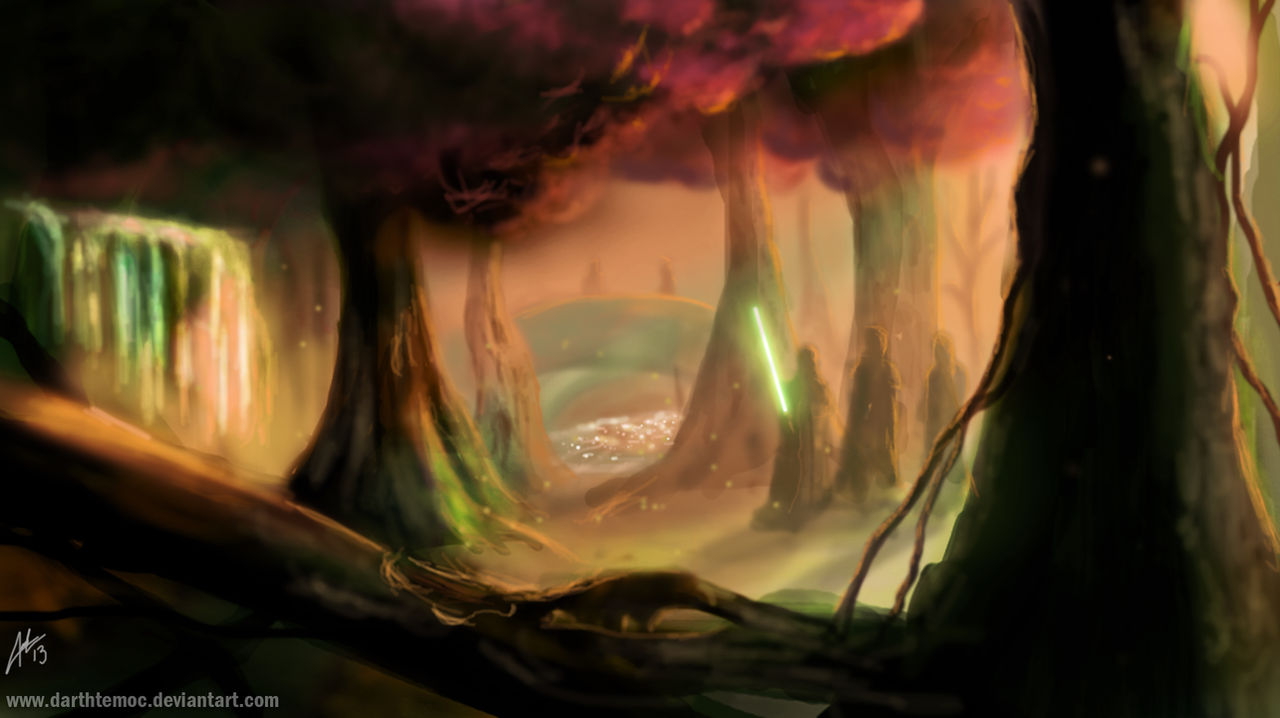 Watch
By: Me
Photoshop cs6
▶ What is the
Room of a Thousand Fountains?


The
Room of a Thousand Fountains
was a large greenhouse located at the base of the J
edi Temple
on Coruscant
.
Containing waterfalls and huge amounts of flora, meditative areas, pottery, and stone walkways, the chamber served as a meditative retreat for the members of the Jedi Order
while staying in the Temple.
Along with its uses for meditation some Jedi came here for lightsaber practice.

▶
Art Description:


Sword Jedi Master Cin Drallig gives a talk and explanation to the students Whie and Bene of what will they do in a hour. But, such training would be interrupted by the assault on the Jedi Temple by Darth Vader and the 501st Legion.


Please leave a comment if you liked this.