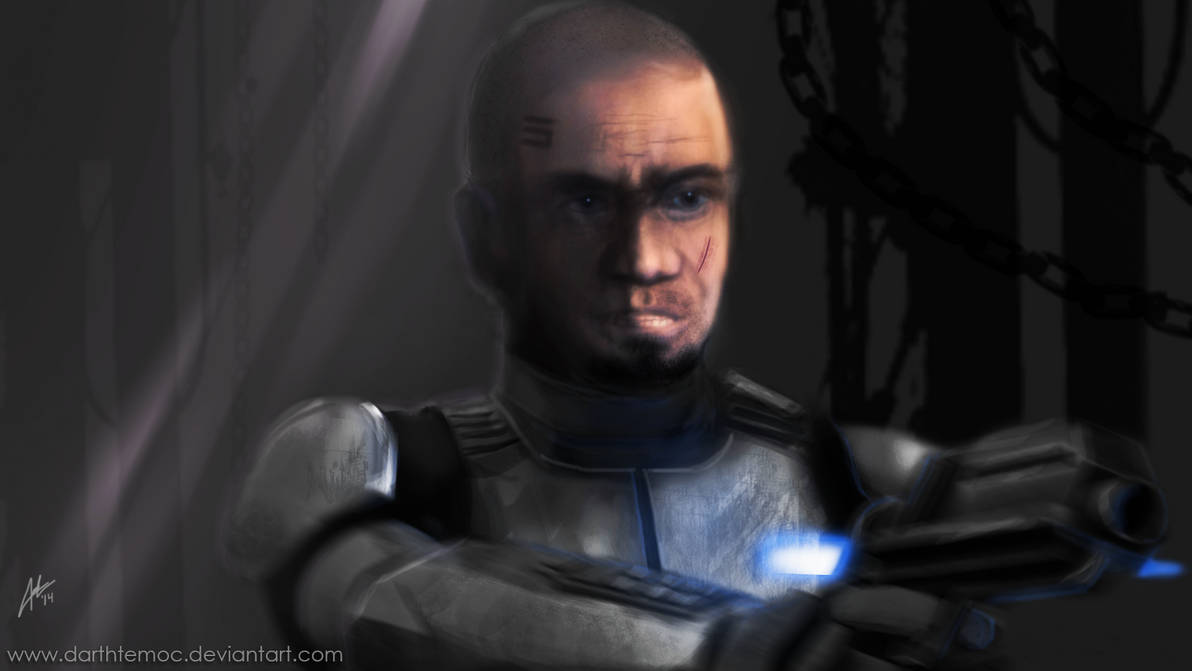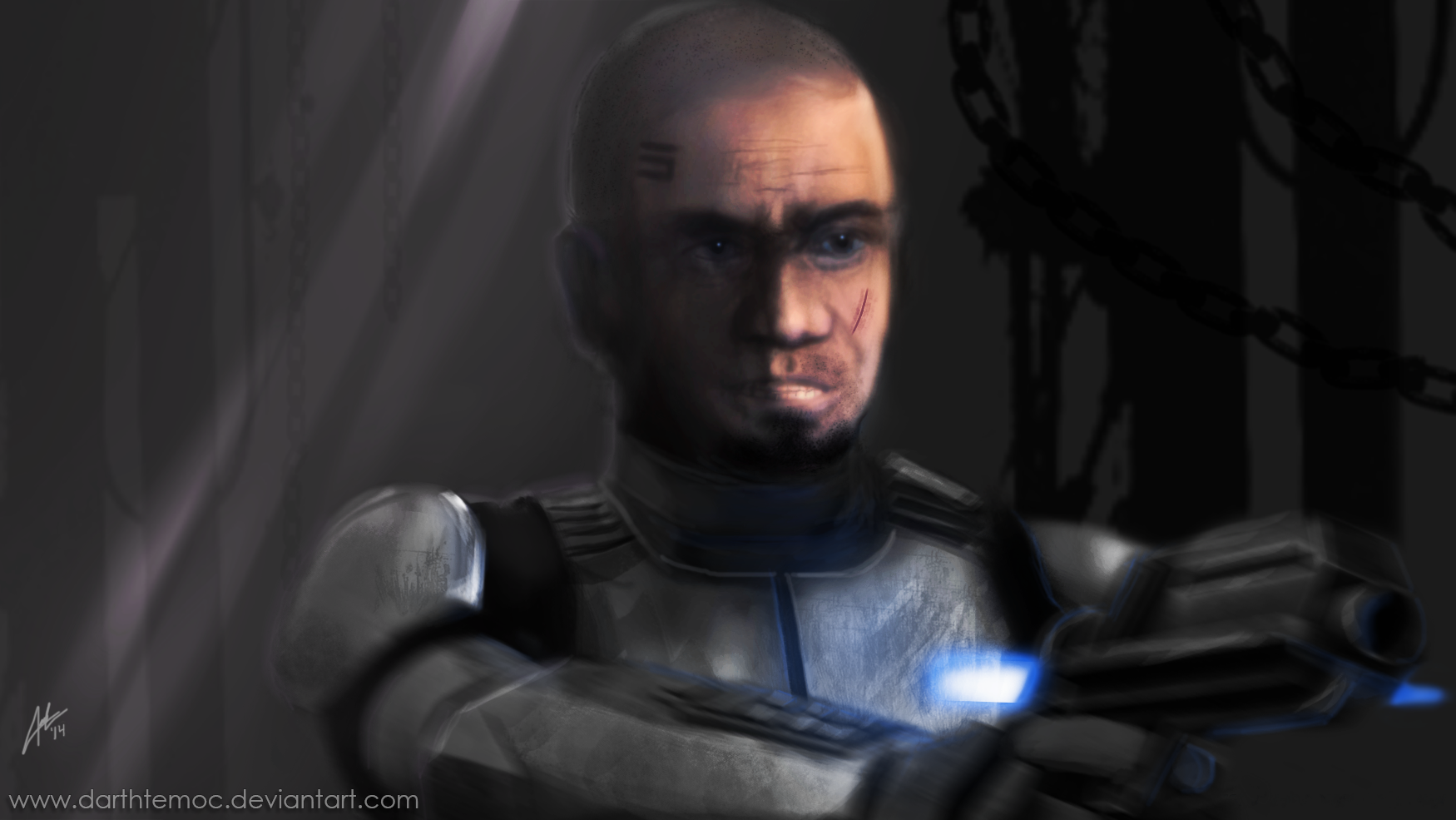 Watch
Watch Me:
darthtemoc.deviantart.com/

Follow:
www.facebook.com/Darth.Temoc
Software: Photoshop cs6



I finally finished this.
. I love Fives, the whole arc about him and his importance in the fate of the Galaxy on The Lost Missions. Faces aren't my strong point but I put my best on this trying to do it the most similar to Temuera Morrison in this photo that I take as reference. (photo) I hope you like it, please leave a comment.

▶ Art description


After many events clone trooper Kix arranged a meeting with Anakin and Rex, the only persons Fives still trusted, but Fives was spotted and tracked down to the meeting point. In the meantime, Fives tried to plead his case to Anakin and Rex, even trapping the pair in ray shields, but his drug-hazed state and his own agitation made his explanations about a conspiracy against the Jedi and the Chancellor's involvement sound incoherent. When Commander Fox and a platoon of Coruscant guards appeared to take Fives in, the desperate ARC Trooper tried to keep them away with Rex's pistol, but was fatally shot by Fox. Dying minutes later in Rex's arms, Fives reiterated Tup's last words about the "mission" and having found freedom at last.


Based on this scene from the Episode "Orders":
www.youtube.com/watch?v=3pmWnY…

Inspiration:
Audiomachine - "The Final Hour"