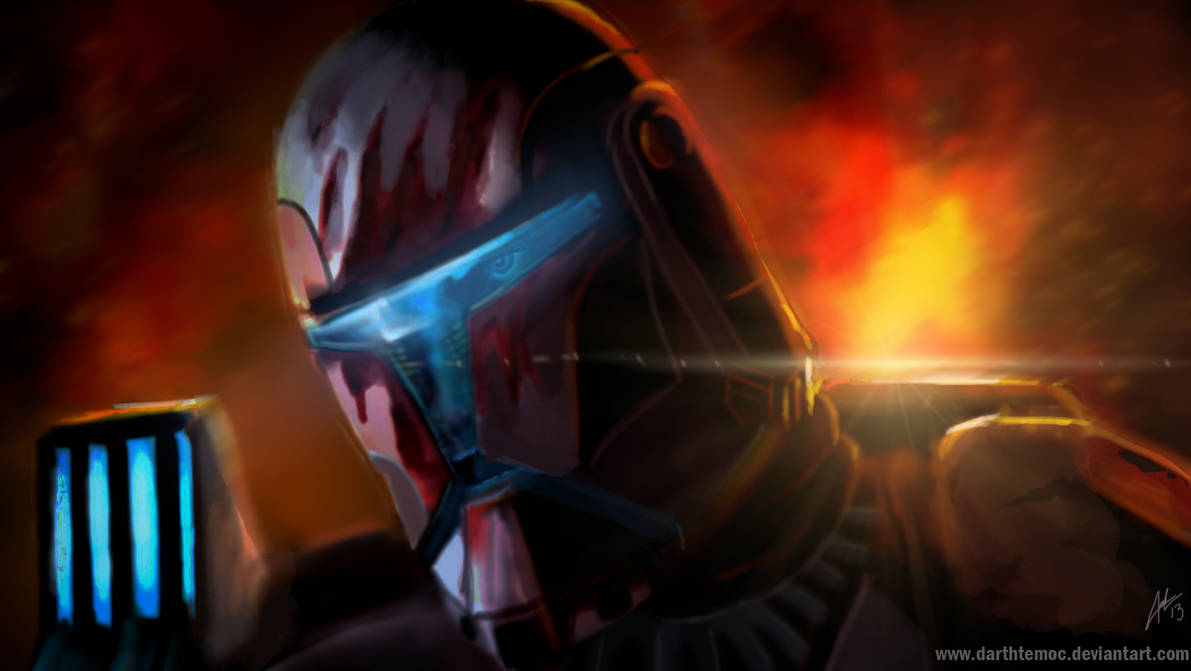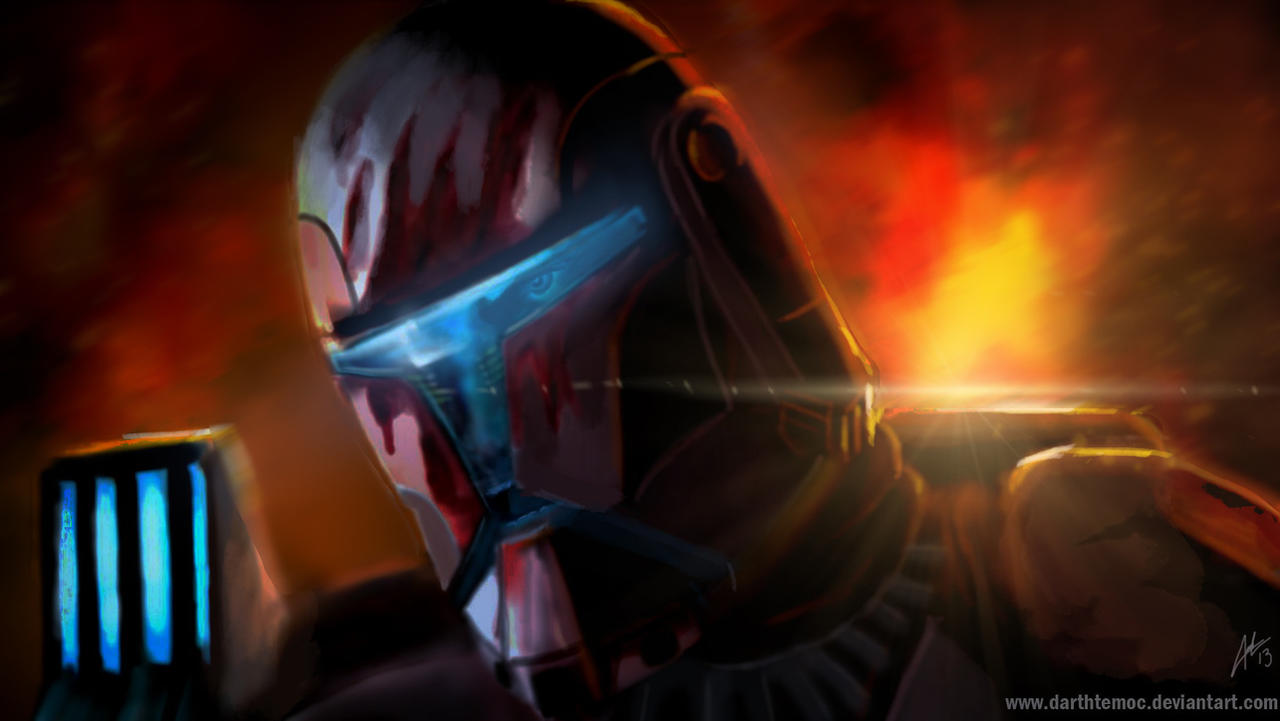 Watch
...
Maybe we'll meet again
Watch Me:
darthtemoc.deviantart.com/
Software: Photoshop Cs6


Follow me on my new Facebook page
goo.gl/WlYmZA
Sev
: "
Boss, I've got a problem here...
"
Boss: "Sev, where are you?"
Sev: "Sector...multiple hostiles..."
Fixer: "Lost his signal, Boss."
Boss: "Well, find it again, damn it! Delta, regroup. We're going after Sev."
Forward Air Controller: "Negative negative, Three-Eight, new orders came through from the generals—clear the area and evac now."
▶
Art Description:


Currently:
Sev sings "
Vode An
" to face the multiple enemies that come for him over and over.



Minutes ago:


With a bit of good-natured coaxing from General Tur-Mukan, Delta Squad infiltrated a Separatist turbolaser battery complex with the intent to commandeer the contained firepower to take out the
Recusant
-class destroyer
. With Clone Commander Gree
considering alternative landing sites—each too far removed from the main offensive
to be effective—Delta Squad captured one turbolaser turrent
for each commando, and opened fire on the Commerce Guild
destroyer, joined in the attack by a wing
of General Vos' LAAT/i gunships. After sustaining heavy damage, the Recusant destroyer began to fall, but while the majority of Delta Squad planned for a hasty exit, Sev radioed in with a report of coming under attack from multiple hostiles. When Boss ordered the squad to go back for Sev, Vos'Forward Air Controller
instead ordered Delta to leave, stating that the order had come directly from General Yoda himself. Though Scorch argued to the point of tears, Boss forced him to comply and moved the remaining three members of Delta Squad onto the gunship that had arrived to extract them, but not without first making a guilty apology to Sev.



Please leave a comment if you liked this.