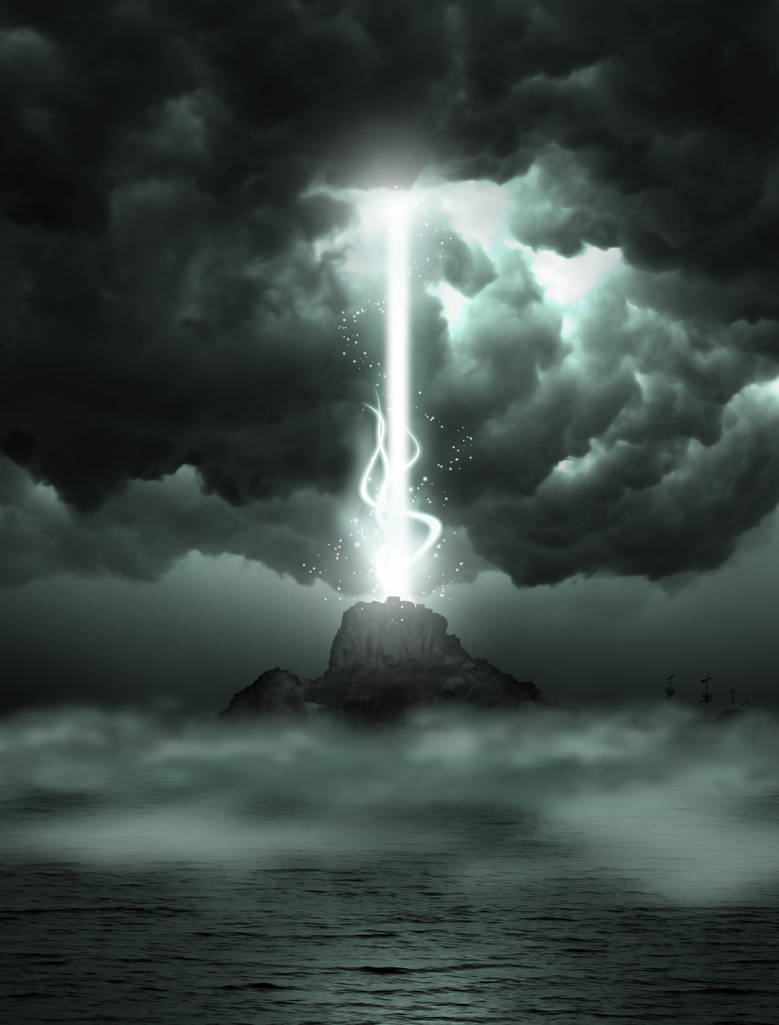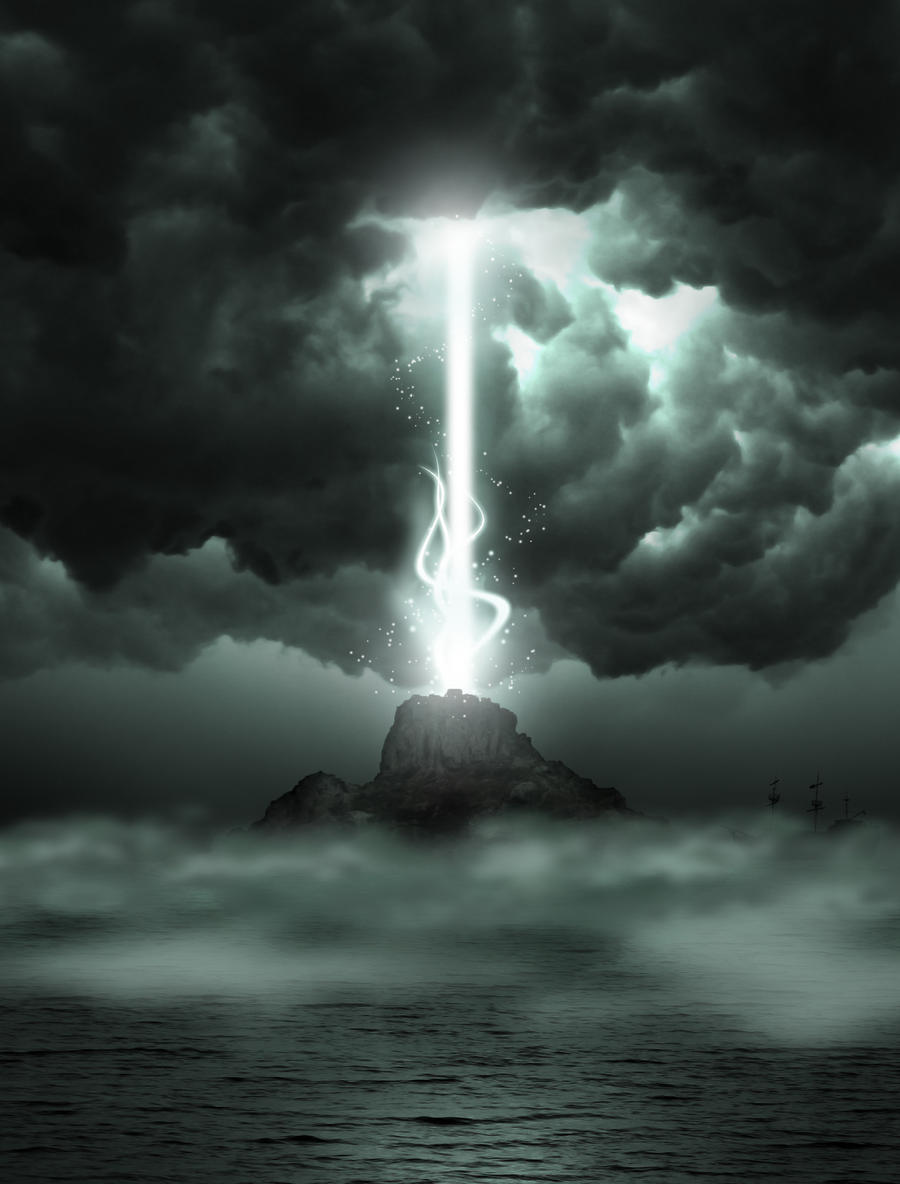 Watch
Recently I've been re-reading a series of fantasy novels I read as a teenager. The books are written by Stephen R. Donaldson and are a lot better than I remember. I think now that I'm older I understand them better.
The scene in this photo-manipulation takes place in the 5th book which is called "The One Tree". The characters are all in a cavern under the Island which is reachable only through a deep well. The main character, Thomas Covenant is trying to remove a branch from an ancient tree using white gold "Wild Magic" which he has little to no control over. The tree is a source of immense power and he plans to make a staff which will allow him to save the Land from the evil that threatens to destroy it. But in the process, his uncontrolled power might serve the evil he hopes to fight.
This is my interpretation of what the struggle might look like from outside. If you want to know about the ship anchored nearby, you'll have to read the books.

Island by

Ship by

Water by

Clouds by