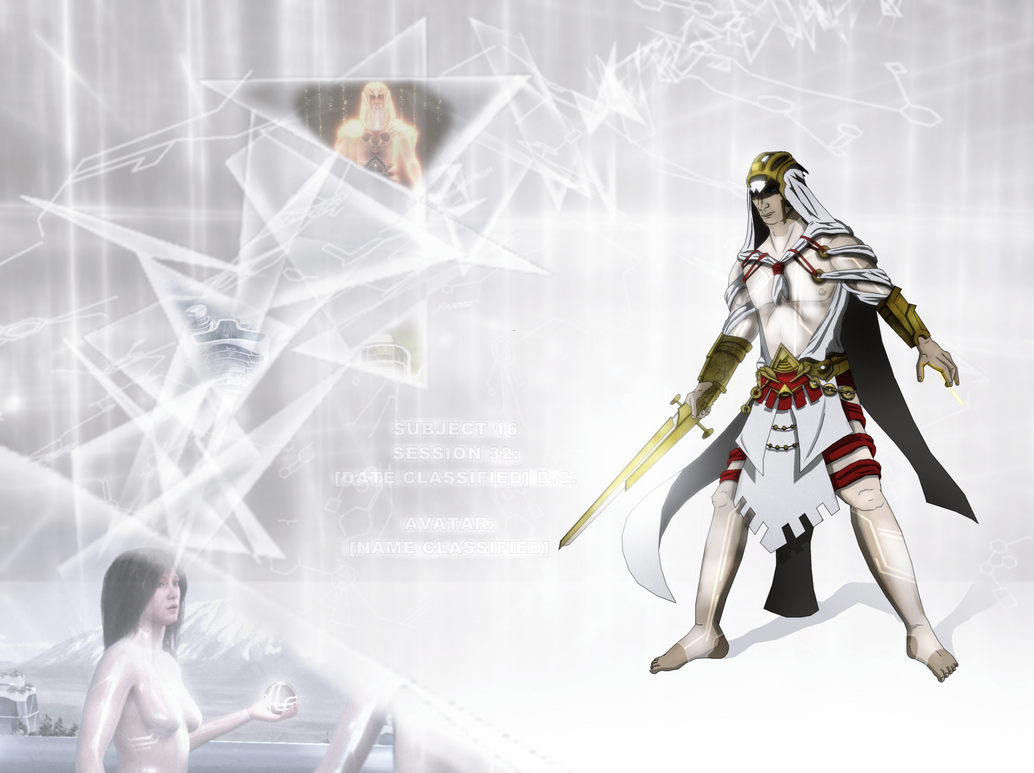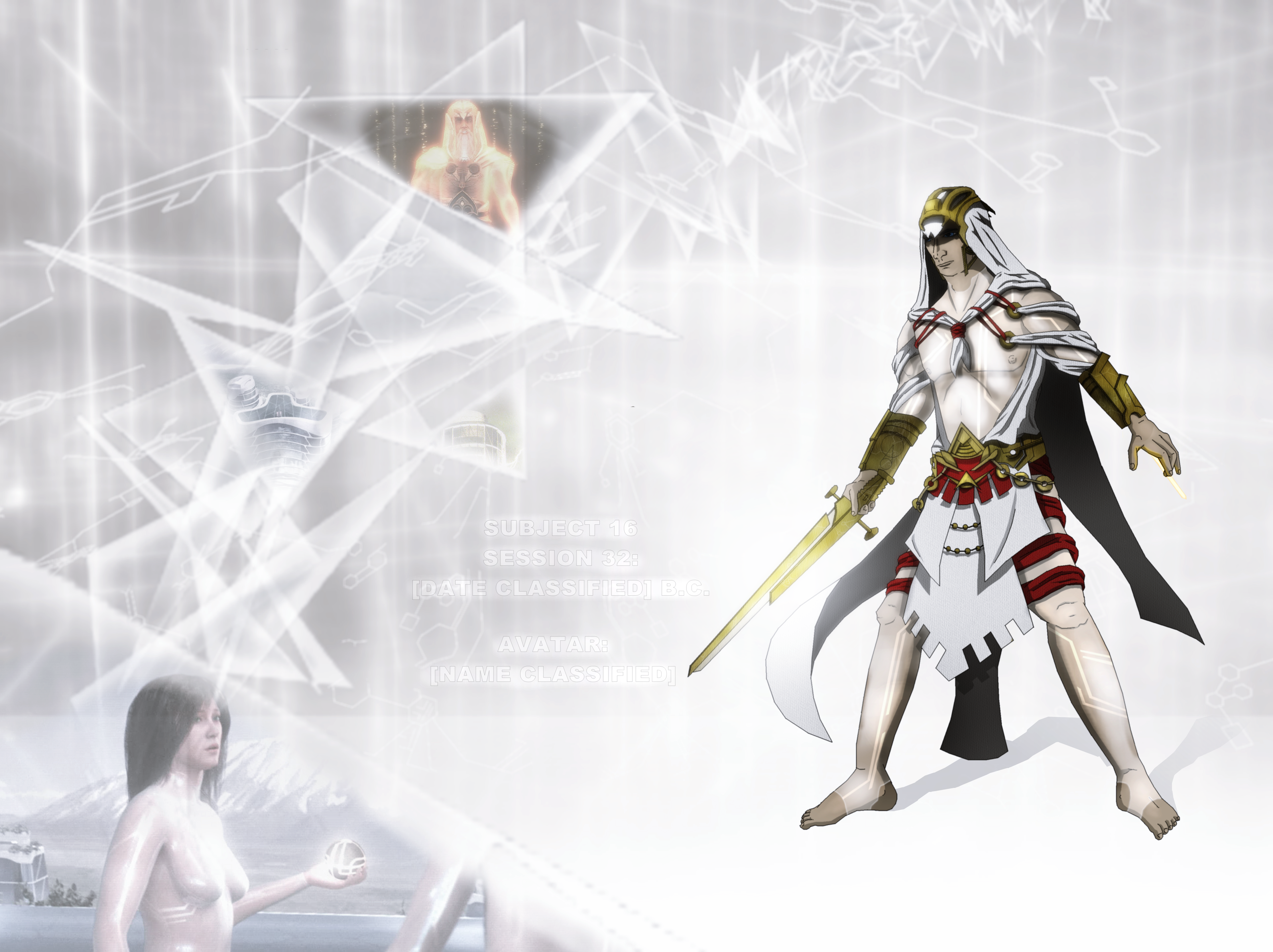 Watch
So, inspired by this paragraph on AC wiki:
"Using their immunity to get close to First Civilization beings and kill them, seen by the First Civilization as a betrayal of their "parents" as spoken by Minerva, they were dubbed "Assassins". As the First Civilization had slow rates of reproduction, it meant that any loss of life on their part was a heavy blow to them, and the skill to execute single assassinations was a perfect tactic.[1]"
And this art:
2eyes-97.deviantart.com/art/As…
I made my own concept. I do not know his name. Maybe Prometheus?
My idea was to cobine aspects of his ancestry - First Cyvilization and Human parents. So, why not a fusion?
His clothes are based on Jupiter:
assassinscreed.wikia.com/wiki/…
And ancient Greek/Roman/Egyptian clothing.
The fun part is -undernath his normal clothes, you can see EDEN slave suit. Like in the truth video:
assassinscreed.wikia.com/wiki/…
He use the slave suit to honur his human ancestors, probably.
Also - Sword of Eden:
assassinscreed.wikia.com/wiki/…
Also - I wanted to make his helmet and hood resemble an eagle head.