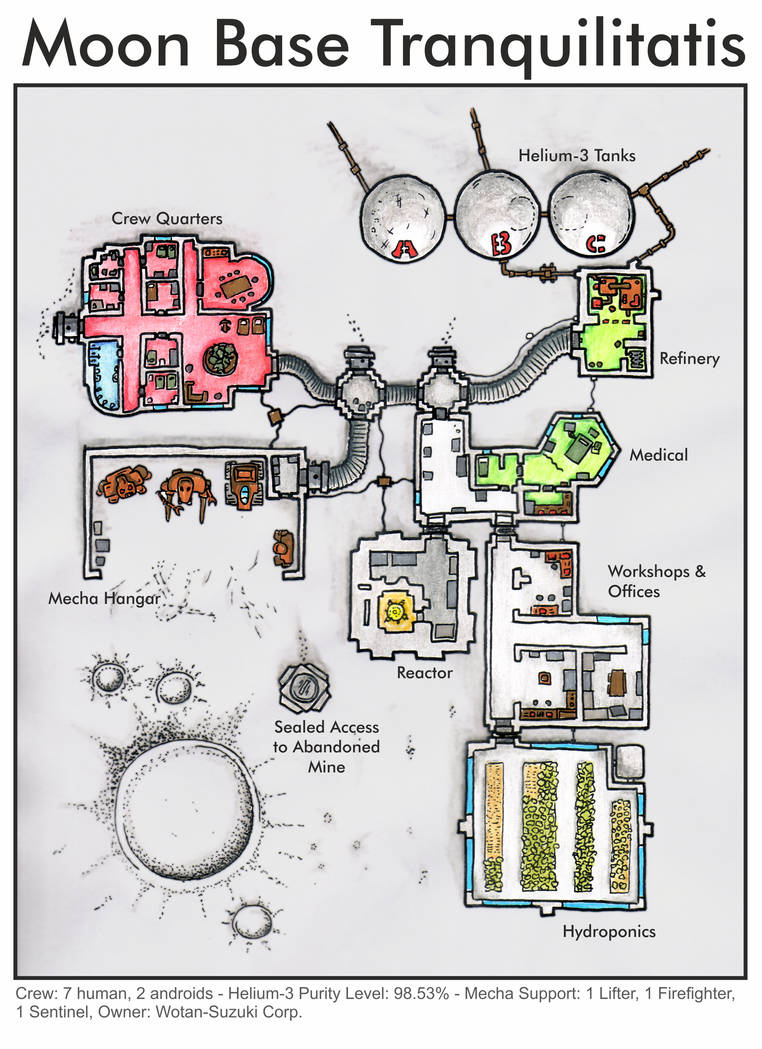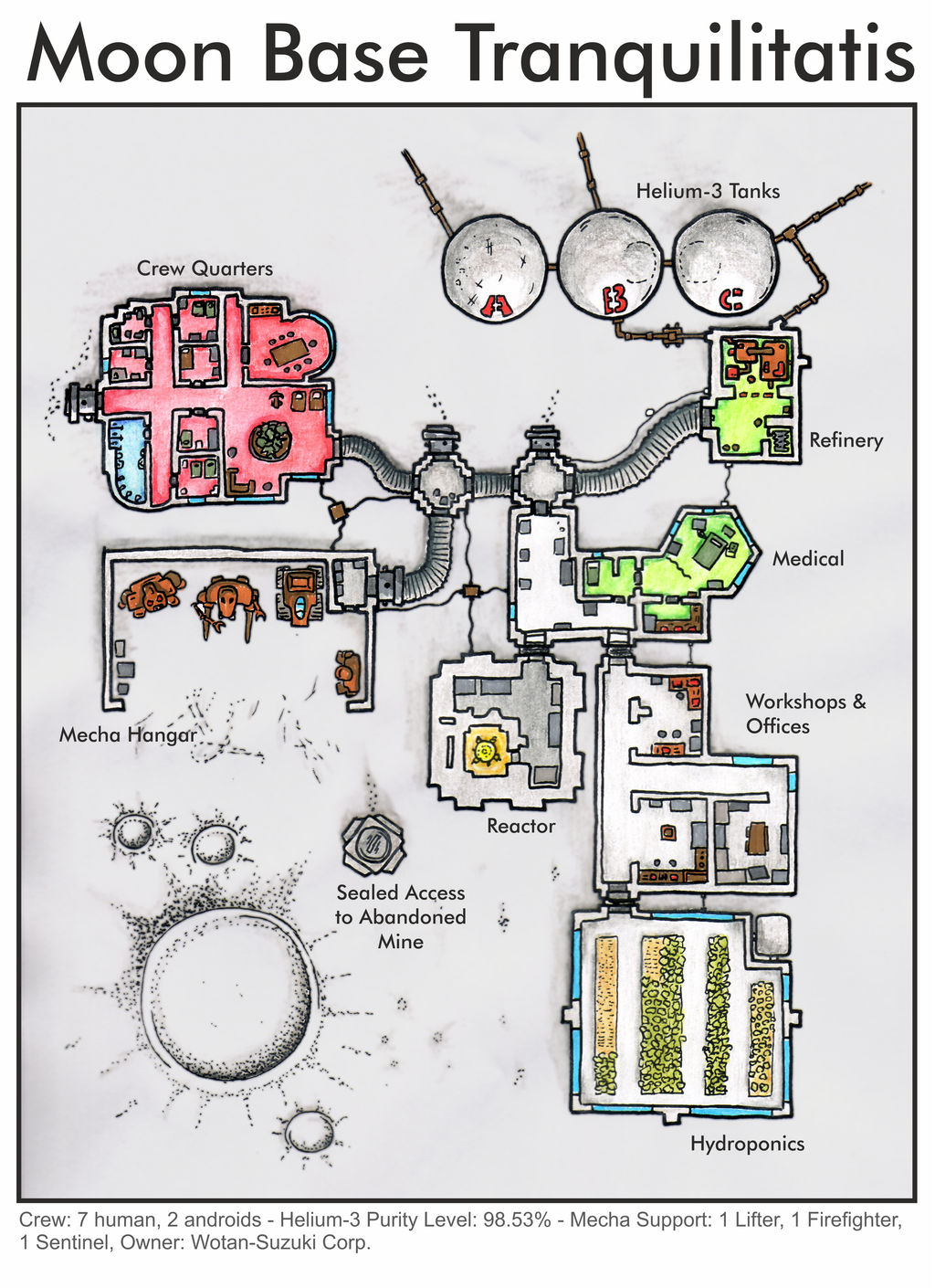 A helium-3 mining operation on the moon. Part of my preparation for a long week-end of gaming.
(Not completely happy with the color of the carpets, but hey - Wotan-Suzuki does not really care about the well-being of their employees.)

The hydroponics are quite too small.
Reply

Perhaps they're just there for some additional freshies. Hydroponics has always sounded to me like an inefficient (and downright cowardly) way to farm for any space mission or colony, however. Although it needs less "inert" mass, the mechanical complexity required compared even to irrigated indoors farming is off the charts.
Reply

The crew also always complains that there is not enough fresh vegetables. However, they knew what they were signing up for!

Reply

That pink is definitely not good on the eyes.
Reply