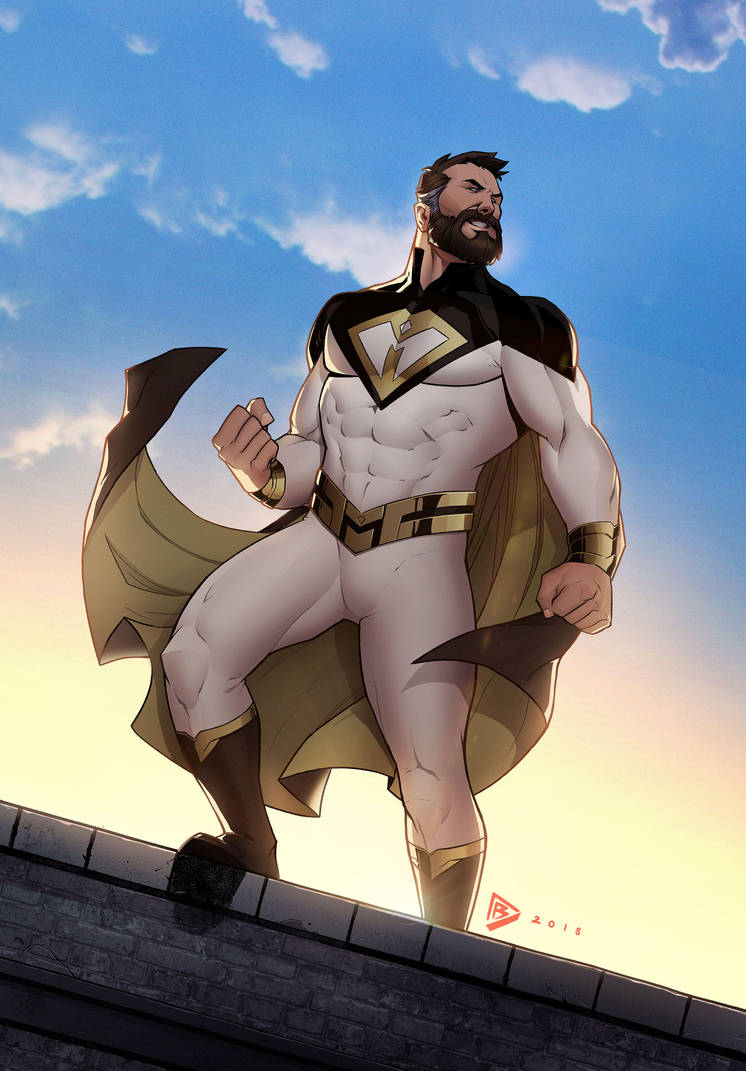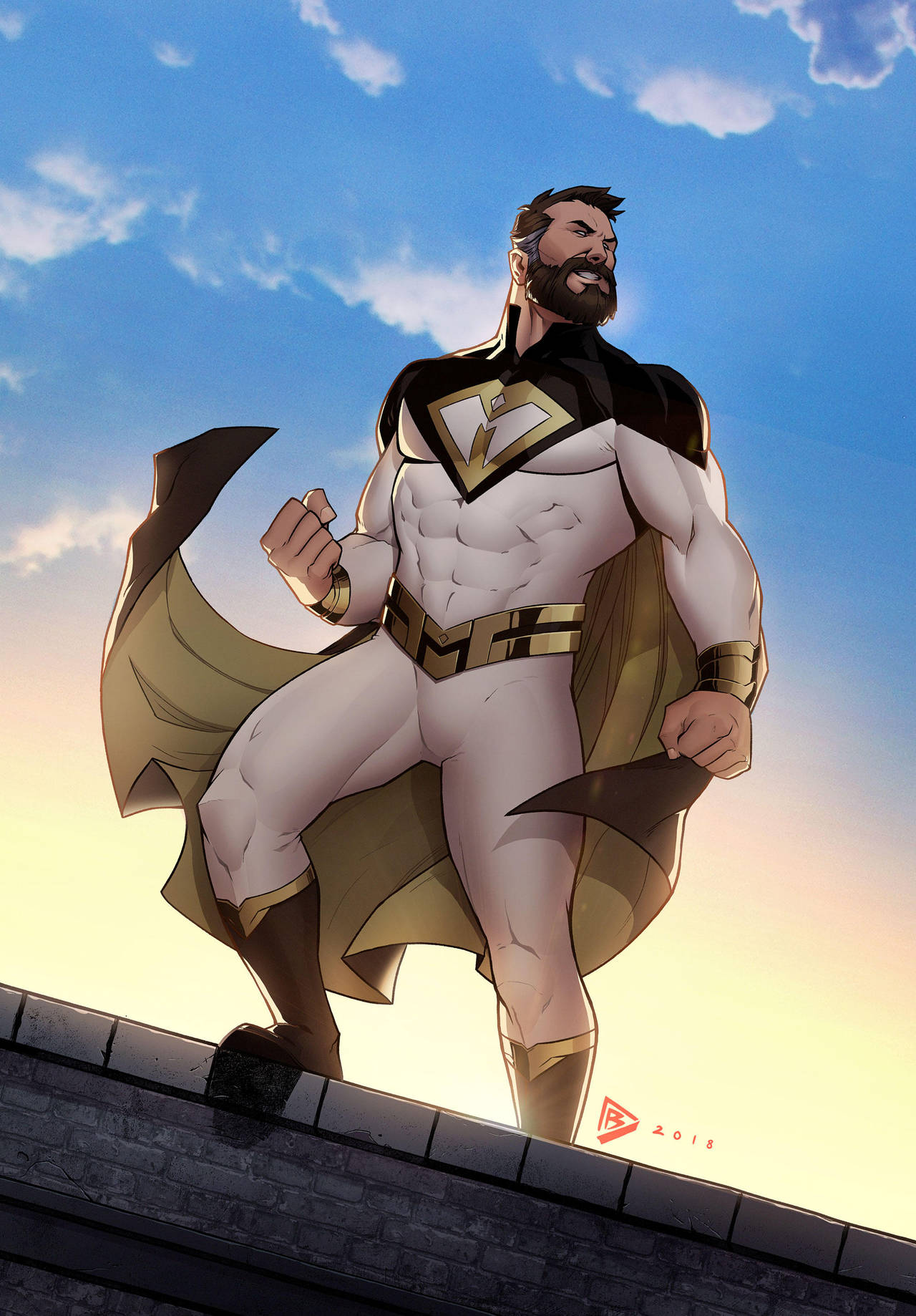 Watch
Yet another commission work for a friend of the house

of his superhero OC Mr Invincible. I was really tempted to go with undies for this one but ultimately it didn't fit the character. Anyways all done in PScs6

Process

Great work, and the "M" and "I" in the chest symbol is very clever.
Reply

DAMMMNNN! I wish I had money to commision you! I guess I'll just have to dream about it! XD
Reply

Reply

Flight, super strength, invulnerability. What does this character bring that hasn't been told?
Reply

A beautiful luscious beard (?
Reply

Best response ever, man. Although, to answer the question, Mr. Invincible as a character is more so a larger-than-life, distant figure in the story that's ultimately centered more on his daughter. It's not necessarily this new and original thing that he's giving to a growing list of superhuman characters we all know, but rather what he instills in others that defines his contribution in Phenomenal.

It was never my intention to dodge stereotypes on superpowers/superheroes or their respective tropes. I find it spoils the fun if I dodge aspects of famous characters I already love. So yes, he's a flying tank and a goody two-shoes that has loud, outrageous laughter and cheesy lines, but like any good classical hero, he made the right choices when they mattered most, and changed the world for the better.

And as dartbaston stated, he has a beautiful, luscious beard.
Reply

We all need another Hero...!!! Yay Mr. Invincible!
Reply

Reply

Reply

How to make Mister Invincible:
Take a large baking dish of Superman, mix in Omniman and Son (Invincible), add a dash of Mr. Incredible, bake with Heat Vision, cool with Super breath, enjoy!

Seriously though, this is a cool design! You are super talented!
Reply

I would also drop a spice of John Krasinski. Thank you very much!
Reply

Wow, that was pretty good. *Adds a sprinkle of Captain Marvel/Shazam*
Reply

Reply

Its amazing the kinda things people can still create with Superman-tropes.
Reply

Not an easy task but it can be done...I think

Reply

Reply

"Despite not ever appearing in-person in Phenomenal, Mr. Invincible's character is essential to the ties with the Glory Days, as well as being the father of
Olympia
. The most famous hero of his respective universe, he defined the role of the superhero and left a proud legacy that echoed throughout history. Many of the modern heroes in Phenomenal model themselves after him."
As stated by his creator

Reply

Reply

Reply

Sure thing!

James "Jim" Isley was a coach and former athlete whom was affected during the Chicago Experiment of 1962, turning the every-man into the super-man. Despite being briefly sick like many who'd been irradiated, he would develop superhuman abilities over the course of a year. His particular case involved a series of physical advancements. His strength and resilience grew rapidly, from lifting cars to shaking mountains, from making leaps to soaring through the skies. When super-criminals began emerging, he threw himself into harm's way and discovered the adaptive nature of his power: all the punishment he could withstand contributed to his overall invulnerability and strength (quite literally: what didn't kill him, only made him stronger), growing over the course of several years (almost nineteen years), at which point there was no question as to why he was called Mr. Invincible.
Reply