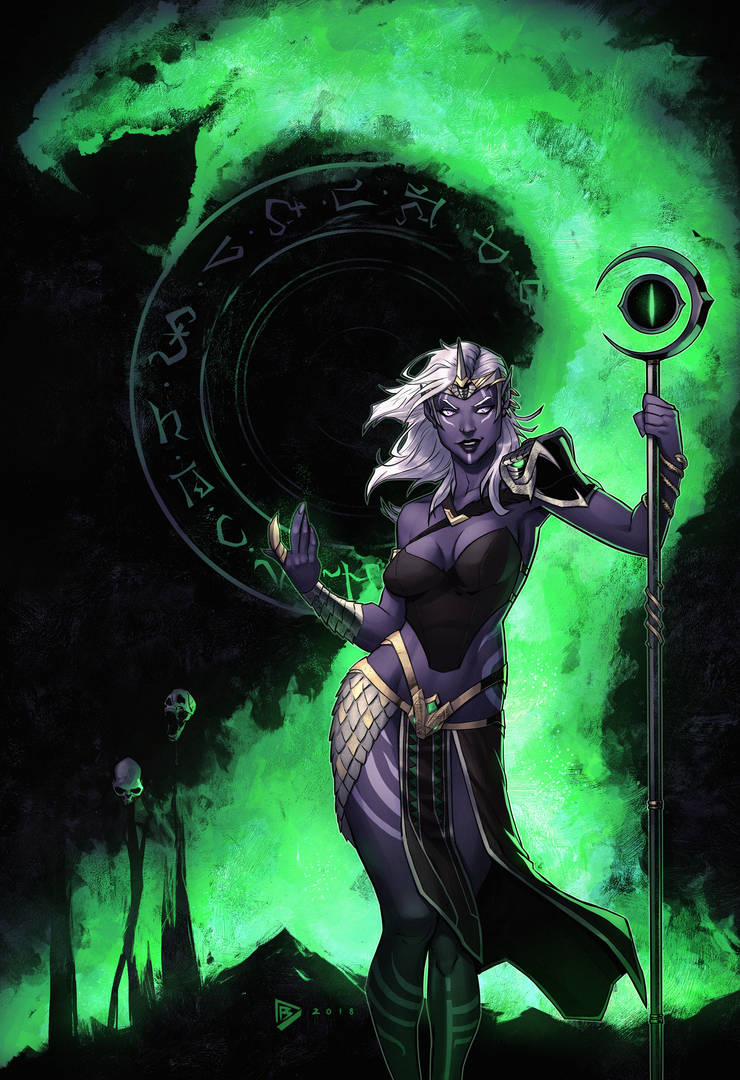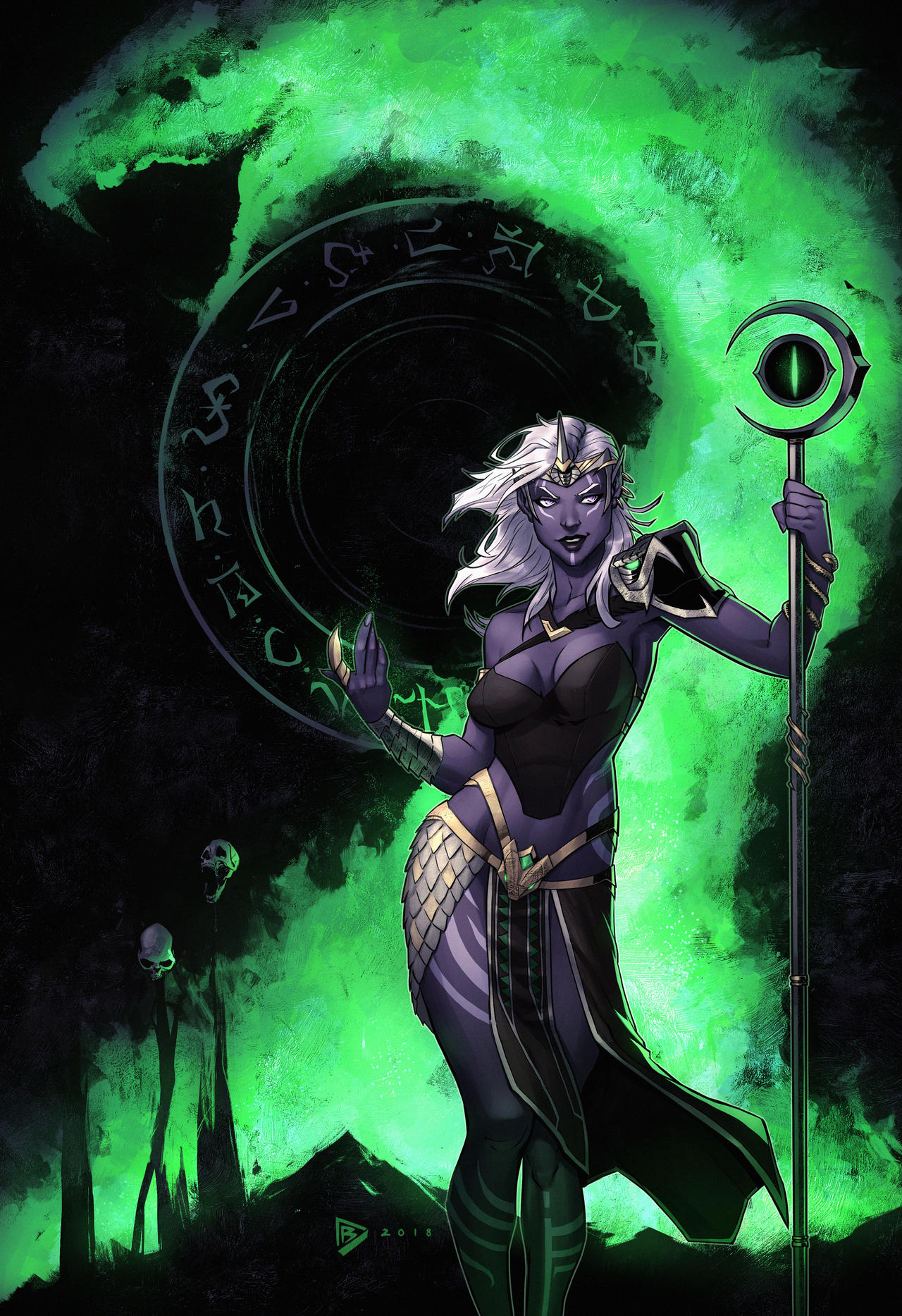 Watch
Happy new year everybody!
Enough eating and celebrating, it's time to get back to work. Today I bring you yet another commission for the great

of his drow priestess, servant of the sepent god of chaos.
I had a lot of fun designing this one I don't usually get to work on fantasy characters so it's a welcome change of pace. All done in PScs6

Process

Very very cool

Reply

Reply

My fellow writers have nothing but praise to have seen her illustrated. Truly magnificent.
Reply

such a fascinating and awesome character that you really brought to life!!!
Reply

Oh this is just beautiful! I absolutely love everything about the character's design and staff!
Reply

Glad you dig it man! I had a lot of fun with this one. I don't usually do fantasy stuff so I just went for it
Reply

Reply