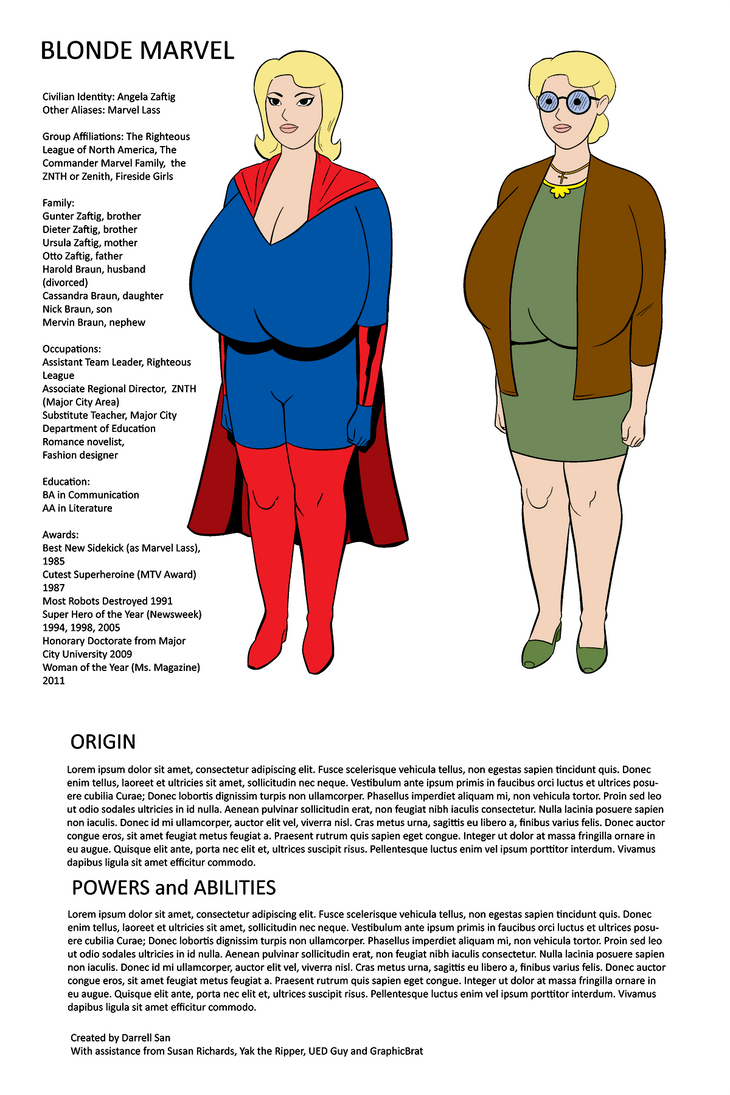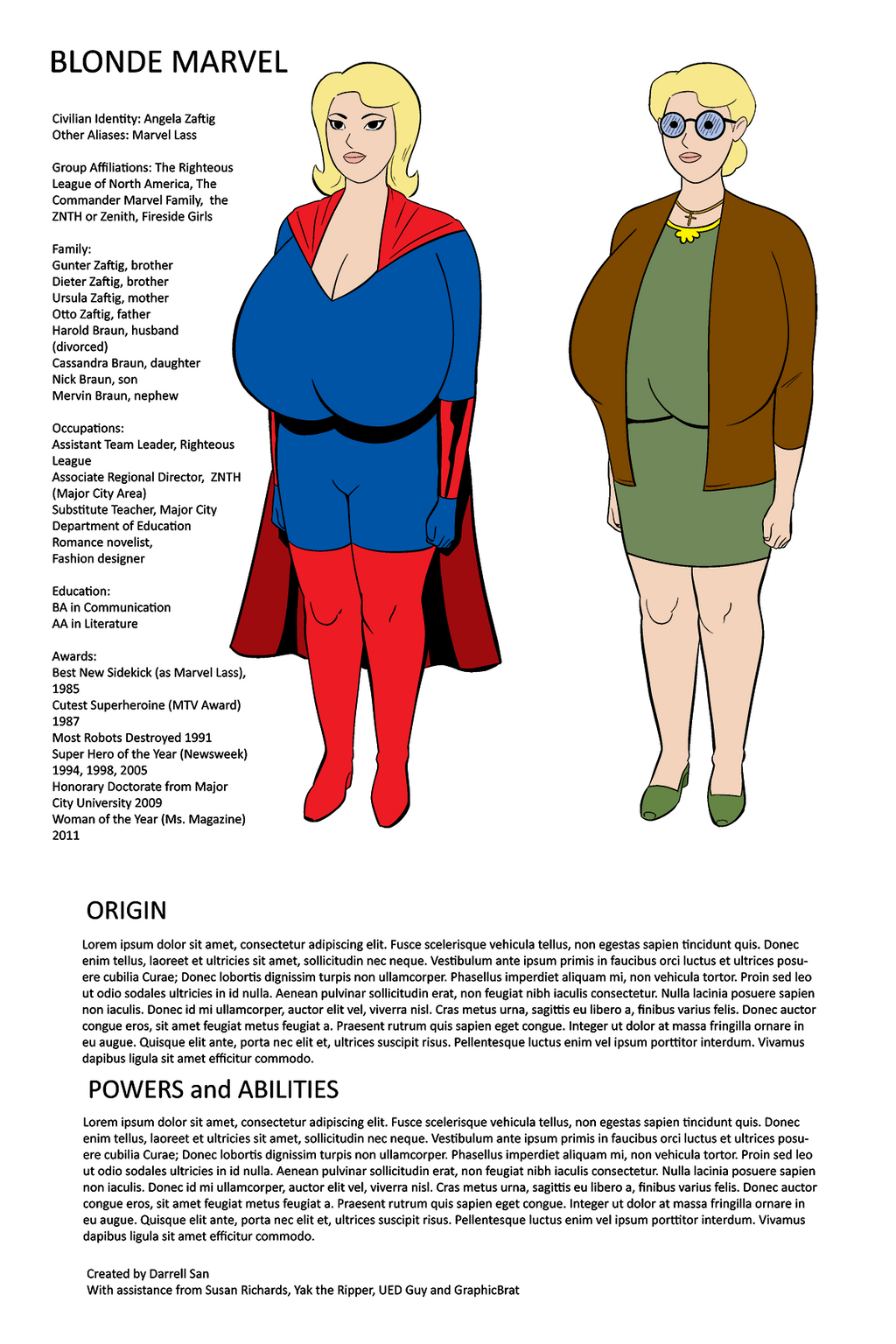 Watch
I came up in the age of Who's Who in the DC Universe and The Official Handbook of the Marvel Universe, so I kinda like doing these things, as corny as they are.

Neat! What does she have a doctorate in?
Reply

Nice, these things are kinda fun aren't they?
Reply

Reply

Still like the idea of the divorced milf

Definitely should have a twin sister (she doesn't get along with her)

Reply

I'm glad Angela dumped Harold. She was too good for him, anyway.
Reply

And people think Clark Kent is an improbably flimsy civilian identity...
Reply

Angela should run for president.
Reply