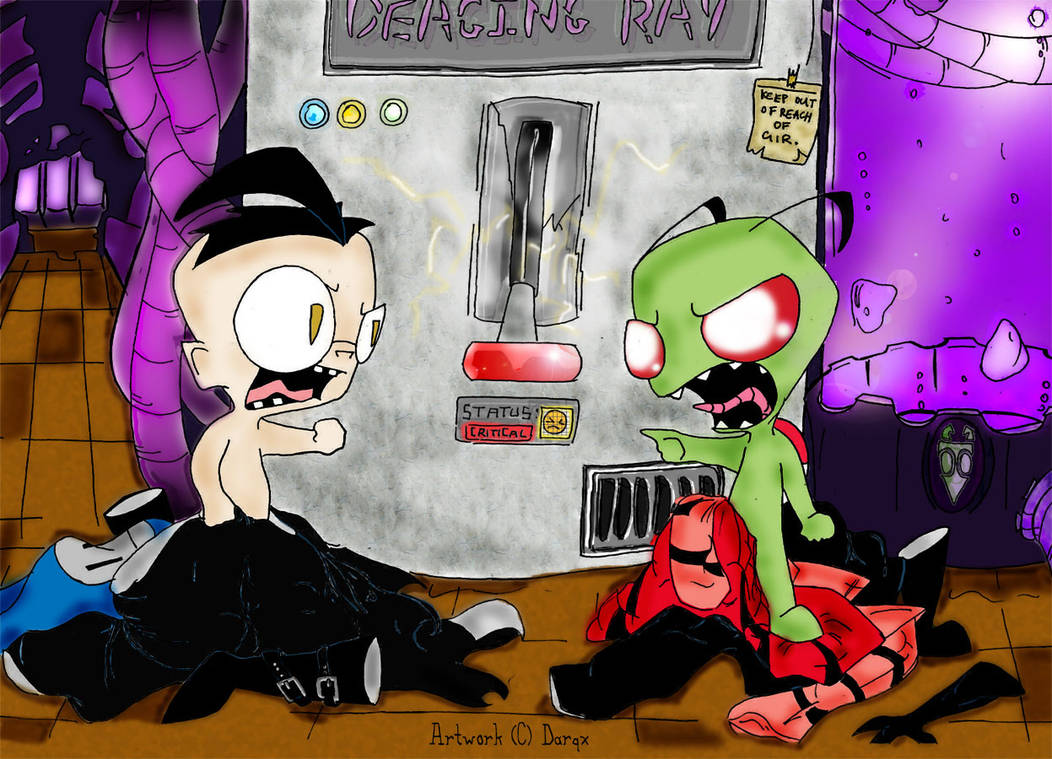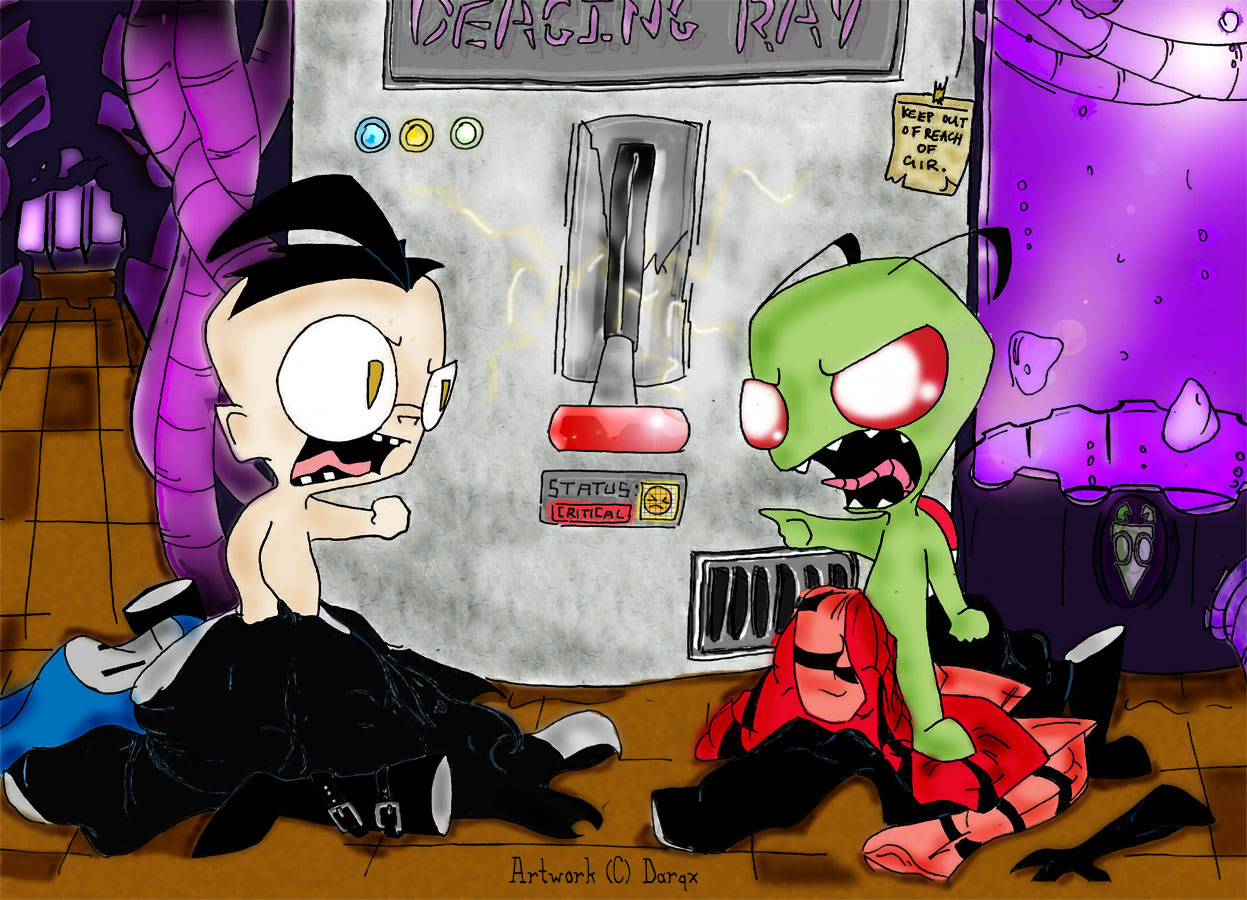 Watch
My first picture coloured in Photoshop! I'm very happy with the way it turned out.

The story to go with this pic is that Zim had created (for some reason unknown ) a de-aging ray. But then Dib, who had broken into his base and had been spying on him from the ceiling, accidentally fell on Zim causing him to knock the lever.
*BANG CRACKLE SOUND EFFECTS*
The ray hit the both of them and they turned into widdle toddlers. Awwww. Innit sweet?

...Unfortunately for them the de-aging ray broke (we all know what Zim's inventions are like) and they're now stuck like that. So they're taking the time to blame each other for their predicament.