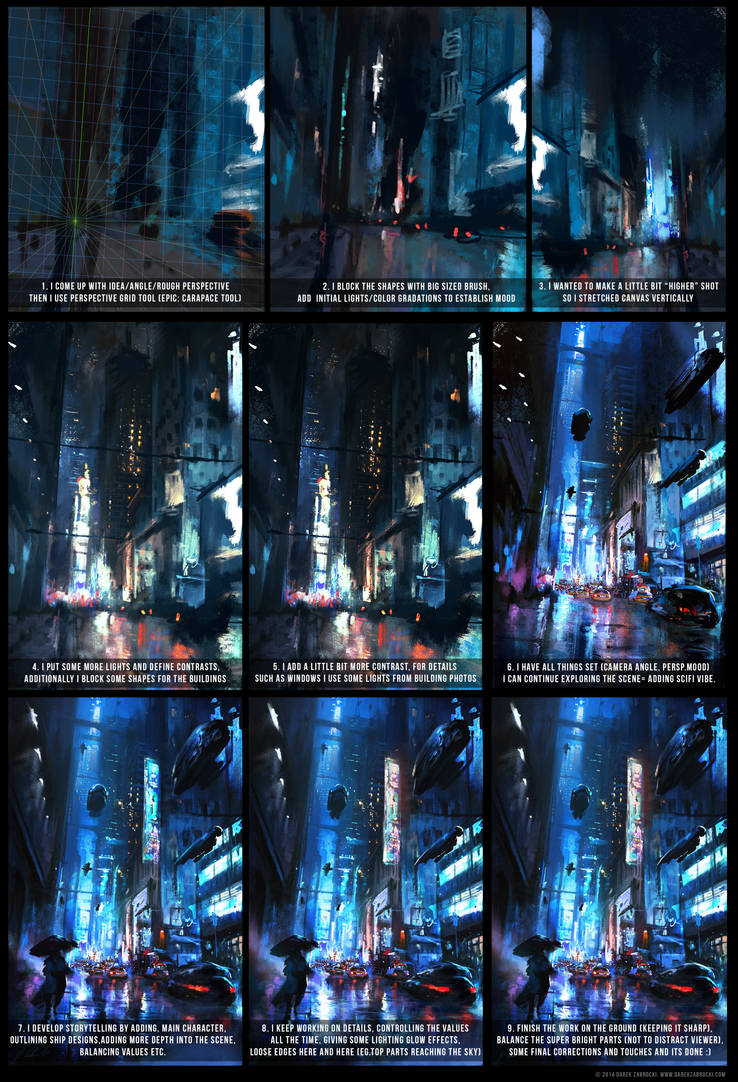 Watch
Step by step process I prepared for my work "
Walking on the street
" I posted yesterday!
HQ Available for download for free!

Follow me on facebook

Youtube Videos!---->
youtube.com/darozchannel
New Website:
www.darekzabrocki.com
Artstation:
www.artstation.com/Zabrocki

I love the step by step commentary. It really helps me and my art. thanks
Reply

Thank you so much for sharing. This was very inspirational and helpful to me.
Reply

Thank you so much! This is really helpful!

Reply

Simply amazing sir. A lot of work.

Reply

Bosko

bardzo dzięki za tutorial

obrazek jest mega
Reply

That's amazing, what i really like, aside from the colours is the brush texture.
Reply

ah thanks a lot for the share ! really insight full !

Reply

That's... insane O_O. I mean, to start of from start that looked like messy-unplanned-scratch to something that you could put up in an art museum. From simple to somewhat complicated drawing of a masterpiece?!
...
Amazing!

Reply

Thanks! I Love the final drawing.
Reply

Darek you are the man

Reply

awesome step by step work
Reply

I mean... how? This. is. amazing.

Reply