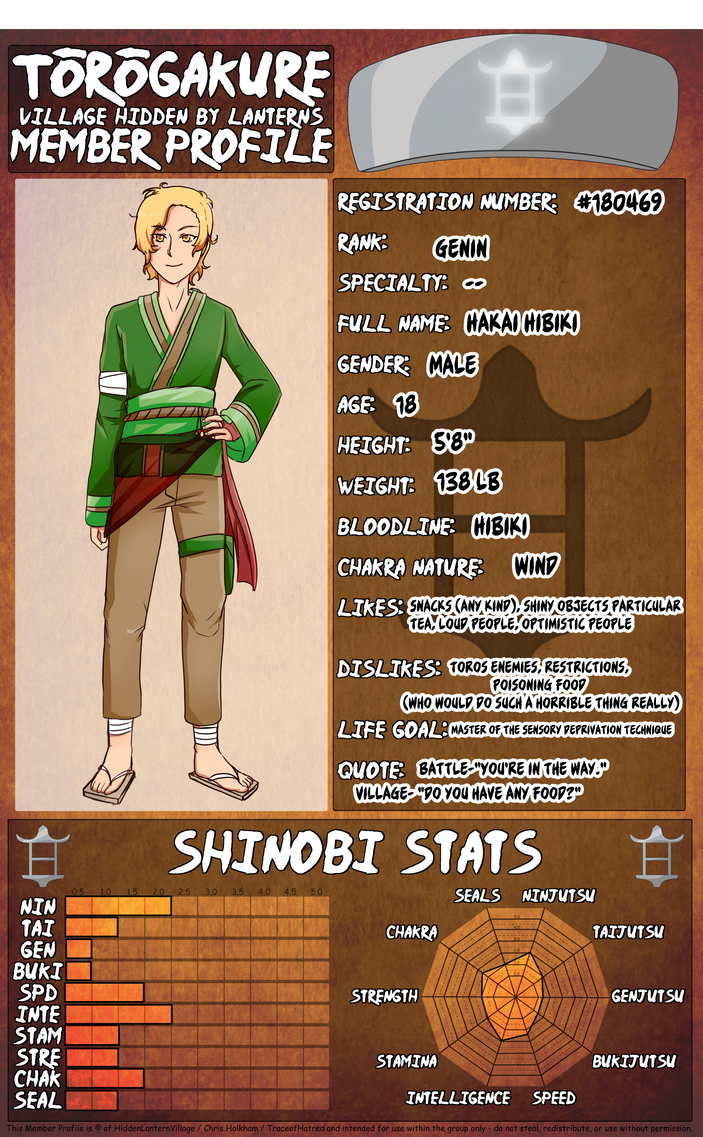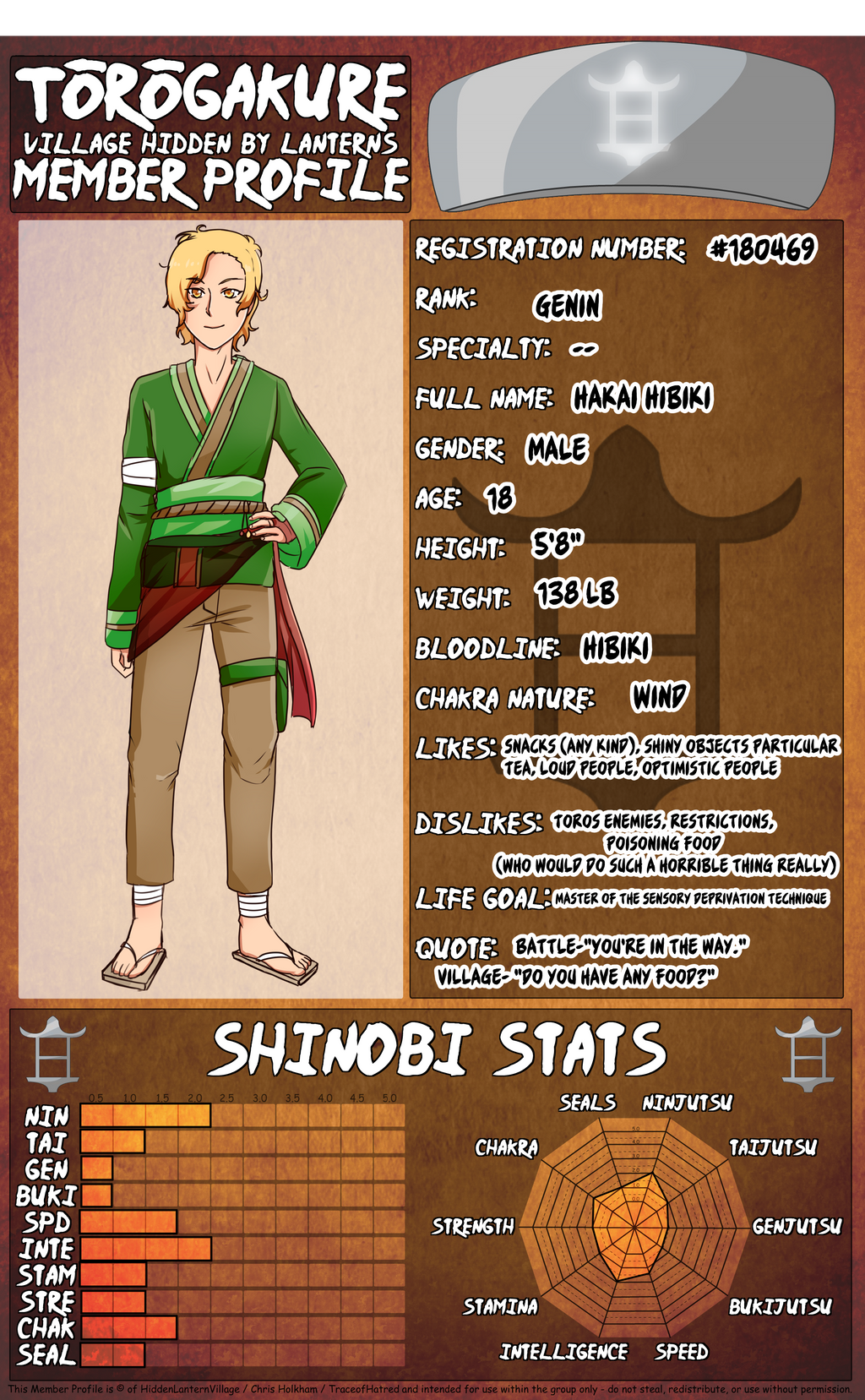 Watch

I was lazy and didn't do lineart. I just used pencils (but multiplied them to make them dark). I regret not doing lineart because it would look much better.
TA DA~
He likes to snack and eat a lot and is generally always in a good mood (in the village).
---
Hobbies: Studying medical records and the numerous ways in which to kill a target, Helping with firework displays, Stealing snacks while working, doing tea fortunes (occasionally lying or making up results for fun (usually just to make them paranoid). Roaming food stalls during the day.


Mannerisms: Is generally friendly as most Hibiki are, however he has 'snap' moments where he becomes cold. He doesn't really get angry just merciless (Against enemies of Toro).


Likes: Snacks (any kind), shiny objects particular anything yellow or red but has been known to walk off with armor (which he won't even wear), Tea, loud people, optimistic people


Dislikes: Toros enemies, restrictions, poisoning food (who would do such a horrible thing really),


Inspirations: Yoite Hibiki (the clan Leader) and his wife, Hinode. Medical Ninja (because many of their techniques are the same or similar to Sensory Deprivation). His older Sister Hinoiri.


Life Goals:
To become a respected member of the Hibiki clan and to be a master of the Sensory Deprivation technique.
Personality:
Hakai is cheerful like the rest of the Hibiki's, although he's not as loud. He get's along with all children regardless of clan. He becomes more biased toward older ninja's. He treats civilians with kindness, but refuses to let them get in the way. He has a cold/sadistic side that shows up during battle.