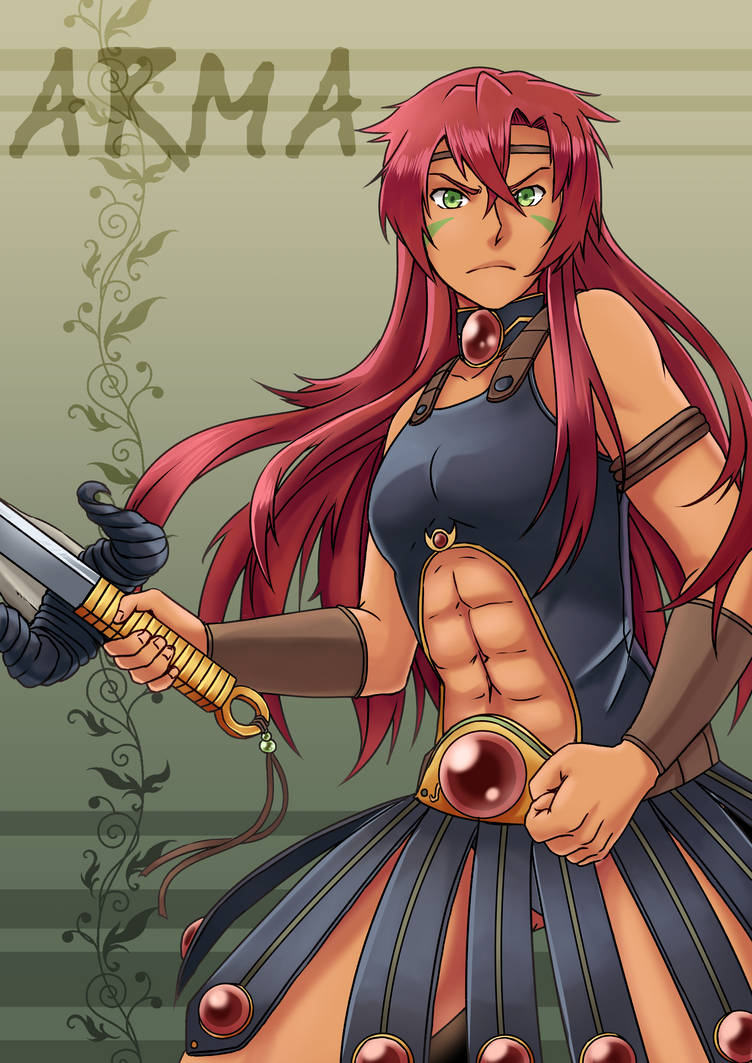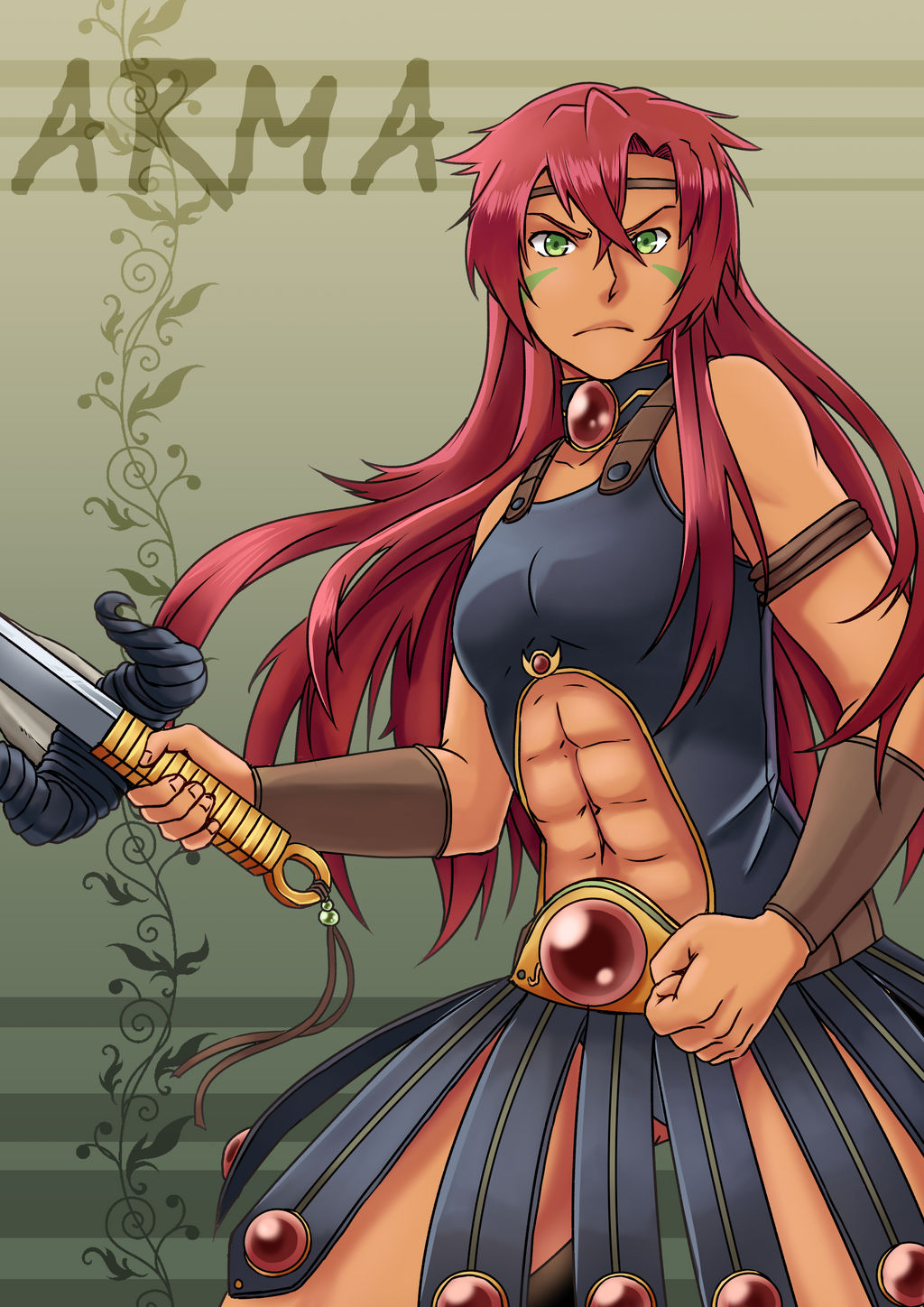 Watch
For

art contest. Honestly cutting it really close. To be fair I saw it late.
She's a manga artist I like, her comic is FaLLEN~
Arma fits right into my love of Muscular girls <3
-
Time-Lapse of this drawing
---------------------
-
Art Tumblr
(Art mostly- occasionally headcannons)
-
Youtube
(I post Speedpaints and animations but I also have playlists)
-
Instagram

REAL COMMENT TIME!

Super happy to see you did so well! It was so so so tight and then all of a sudden you leapt into 3rd place with the last judge's vote. It was very exciting for me XD

I like the way you color! I also like her expression and her abs of steel. This was a really good representation of Arma, I thought. Congrats again!

I will probably send you a jpeg proof sometime this month so I can make sure I credit you in the book the way you wish to be credited. Hope to see you at TnT!!
Reply

I'm so glad you still placed; your piece was my personal favourite ; v ;
Reply

Thank you! :'D
Yours was really good~
I look forward to seeing Volume 2 in print *v*
Reply

This looks awesome!! good luck XD
Reply

Glad you were able to finish in time! Good luck

Reply

Me too! And Thank you
Would it be okay if I posted a video-time lapse of it on YouTube?

Reply

Sure! Go for it, and send me a link when you post it :3
Reply

Reply

Ooh, that was neat! You use a different program then I do so I was all like "ooooh, wazzat, wazzat" haha.
And I was born in Oklahoma City, moved around Oklahoma a lot as a kid, but ended up in Tulsa by 5th grade and stayed there until I was 18. Since you mentioned me being from your town

Reply

I love Manga Studio (Clip Studio Paint now). It's super convenient, especially for comic artists. It has screentones and stuff.
I'll probably be a loyal user for a long time. The moment I first used it I fell in love lol
I was born in Tulsa. I've basically just stayed in Oklahoma.

I was suppose to go to Tokyo in Tulsa when you were there but my friends cancelled so I missed it~ (That's where I read you were from Tulsa)
Reply

Ah! Well I'm actually a guest again this year, so if you can come by this year you totally should

I think I'm doing another workshop this year, too.
Everyone has told me Clip Studio Paint is worth trying out. I might test drive it sometime after I have finished FaLLEN Vol 2 and have a bit more free time.
Reply

I hope I get too! It would be cool to attend the workshop! :'D

You should check it out. They often have contests and stuff.
I know you have to be busy tho! Comic work is hard. I've been trying but I'm still inexperienced and it's rough going.
FaLLEN vol2 must be getting close. I bet that's exciting~~ <3
Reply
(1 Reply)