About Me

Hello, i'm DarkyBenji, a simple french guy that like Dark/Night theme colors, draw Video Game Characters, and do mods aswell, but sometime can go wild when i can.

i don't consider myself Professional yet, i want to be more creative, and unique, so far i can only do 2 kids of Artstyle

The Painting/Semi Realistic: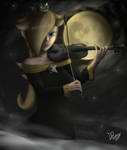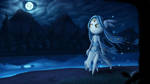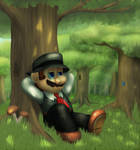 The Cartoon/Anime Looking: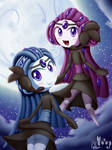 Sometime i kinda mix Both for test or do some Renders with Maya: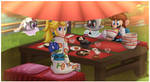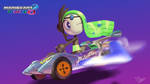 i use Cintiq 13HD - | Wacom with the Program i use the most: PaintToolSAI

you may know me since Mario Kart wii, so if you found me, GG, if you're new and you don't know me since MKWII, nice to meet you! i am a modder but when i don't mod, i draw, and i draw everything i like, it can be a Melody Monster, it can be Lewd, it can be anyone with different looking/outfit, or it can be anything... except OC.. sort of.

You can still check more stuff i do below

⏩ Youtube : youtube.com/user/DarkyBenji
🐦 Twitter : twitter.com/DarkyBenji
🍌 Gamebanana : gamebanana.com/members/1515314
-----------------------------------------------------------------------------

What do i draw ?

- Mostly Nintendo stuff:
i'm a Nintendo fan, so expect alot of nintendo fanart here.
Not need to say anything more than that,
unless i have to mention that Rosalina is the Best Princesse.

- Pokemon (Mostly Meloetta):
Favorite Mythical Pokemon, Cute, simple and easy to draw, oh and...
yeah i can draw other pokemon too... hehe

- Custom Characters Skin :
I mod games, so is some users somewhere, i actually like to give some different look/outfit of a character i love, but it also could be a Meloetta fan Form, or a Crossover outfit looking. (ex: hard Boiled Heavies Mario Bros)

As for OC, i rarely do that, if you ask me to draw a OC there's a high chance i may not do it

- Others :
Sometime i may draw stuff that is nothing about Nintendo, it could be from SEGA, i may be sure to make a Sega folder one day
------------------------------------------------------------------------------

Quick Q&A

What about the Download?
- Some Arts do not have Download simply because they do not have enough Favorite~

if a Art atleast reach 100 Favs, i'll allow the download, so people can download at full resolution, that would be my "Thanks!"
And maybe some Extra will be added the more the Art get the Favs

Do you take Request?
Yeah sure, but i barely take request, it depend what is it about:
- No OC allowed (Sonic OCs for example, sorry folks)
- No weird fetish (Feet, Vore, Inflation, nah m8...)
- No crazy/brutal NSFW (well not here atleast...)
and even if i accept it, it may take months anyway, because i'll do it whenever i feel like it, since it's free.

How long do it take you to do a Art?
Mostly 1 week, it depend the Artstyle i pick.
Friendly remember that i'm a Modder aswell, so please do not expect new Art like everyweek, even if i would like to...

How can i contact you if i don't have a DA?
You still have Twitter Private message
Or simply Add me on Discord: Darkybenji#0648
(Warning: "Busy" Status overused)


That's all folks~