Raffle to win a Character Bust Sketch!


We already have 25 followers since posting the announcement of this Twitter account - that's amazing!

Now it's time to push that number even further to 250 with our very first incentive - a raffle to win a pretty neat prize! Good luck and be sure to spread the word!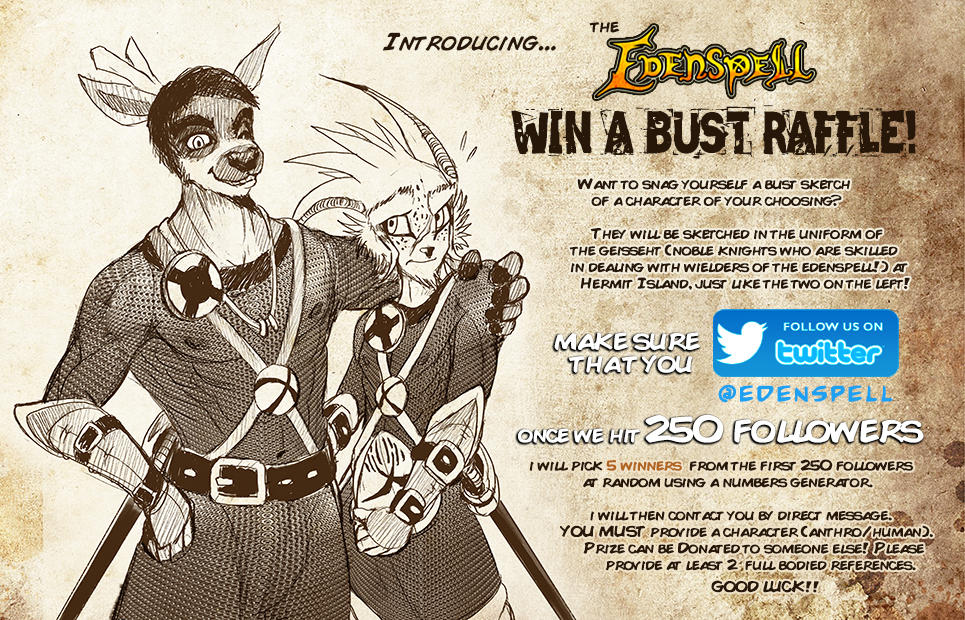 The official launch of the Edenspell Twitter account is here!

https://

twitter.com/edenspell
Three benefits of adding this to your watchlist
:
i) You will always get official content of the series here.
ii) Content will be uncluttered - no junk tweets & messages unrelated to the series.
iii) It's free and you can always come back to browse through the archive of concept artwork - all with personalised commentary for further insight into the artistic process.
To help us gain momentum do share this via social media with friends & people with an interest in visual story telling set in medieval fantasy. I have a personal goal of getting 1,000 followers before we hit 2019 & will host contests and incentives to get it closer to the target.

Having people join Edencord has an added advantage - they will get a full page preview of the comic page's line art (on top of a fully rendered panel). There is also an opportunity to network & make new friends; share artwork & be involved in discussions of engaging story telling.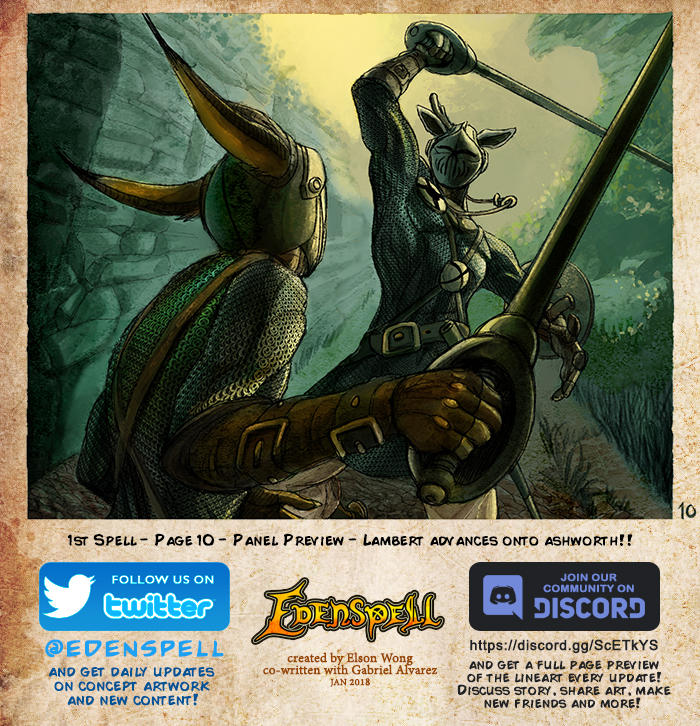 Wishing you all a Happy New Year and let's look forward to 2018 with a positive ambition to create the visually appealing and engaging stories!