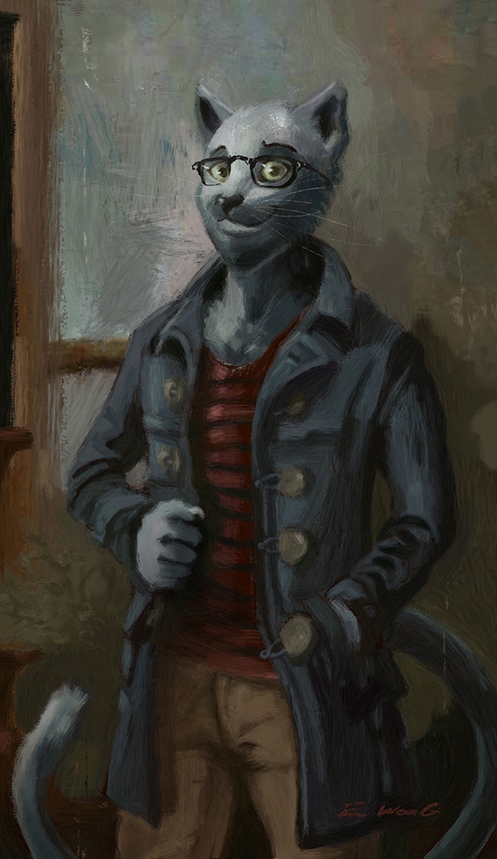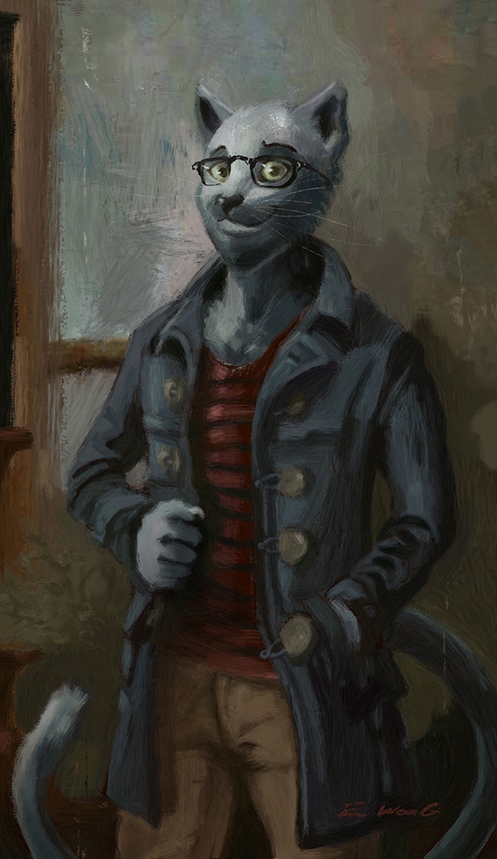 Watch
This is a character inspired from my nephew and his Russian Blue cat named Aoki.


The detailed character design is the biggest strength of this and the shading really helps to show that. The colors look great as well as the pose. I also like how the outfit came out as well.
Reply

Sure does have that rough painting style. amazing how good a few brush strokes can look.
Reply