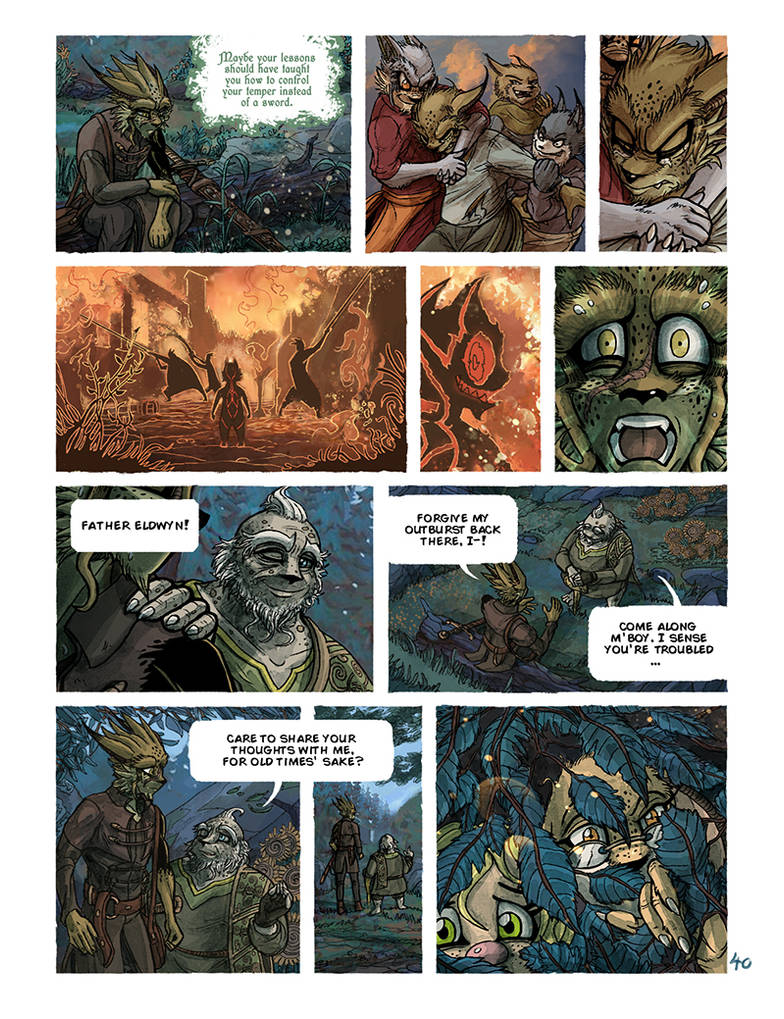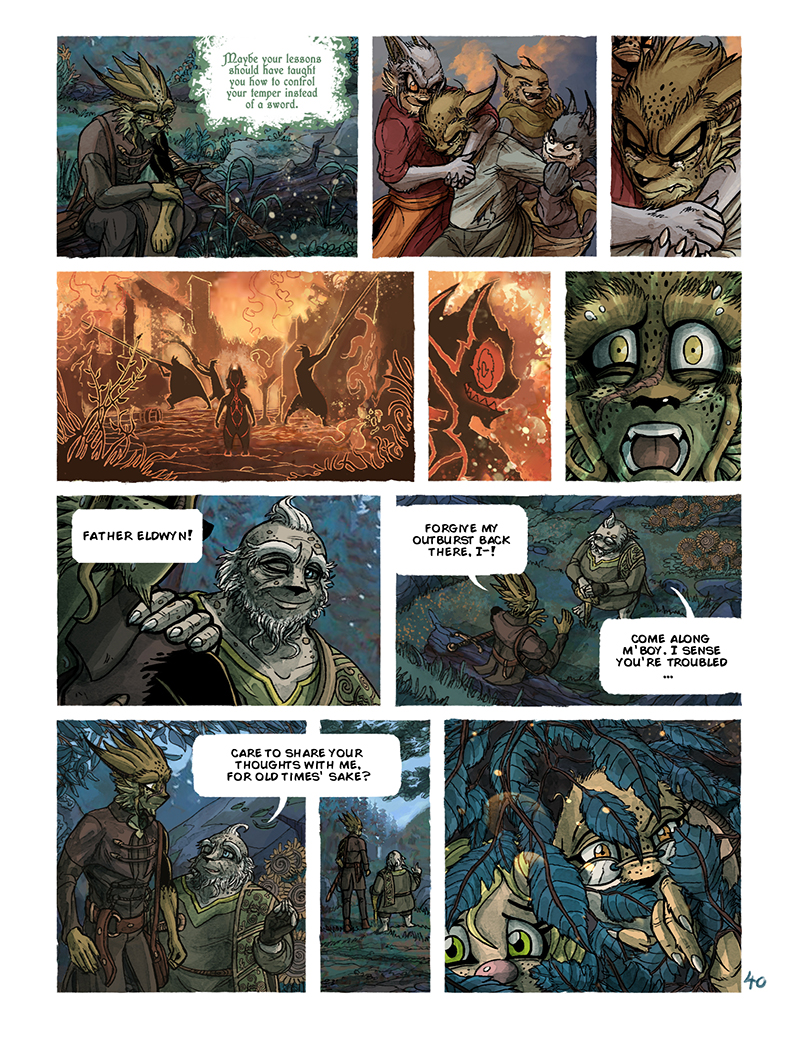 Watch
Hey ya'll! Hope you're having a fantastic weekend. = )
Apologies for the lack of presence these past few days - been 'resting' a lot and spending quality time with family prior to my father's 80th birthday celebration that's happening tonight.
I did a lot of thinking also about the office rental situation... $7K is a lot of money that I can spare should I successfully work it out on making comics from the apartment... I've made up my mind and have set a new course starting next month - more details on this as we approach late September!
Meanwhile hope everyone has an insightful story-talk session with JUrdGaner#4205 on Thursday and may you enjoy this latest rendering of Page 40! EIGHT MORE PAGES LEFT BABY!! Eight more pages before we end the first chapter of three to the book!

---------------------------------------------------
Edenspell Book One | Chapter 1 | Page 40 'A Troublesome Memory' - Ashworth retreats to a secluded spot in the village of Cauldron Creek after a tense exchange with his mother. He remembers an unpleasant time that still haunts him to this day.
[16hrs to complete]



---------------------------------------------------


Wanna join us at Discord? Get invited into the Edencord and make yourself at home, make new friends, share art and stories and enjoy new updates to be shared every week!
discord.gg/ScETkYS