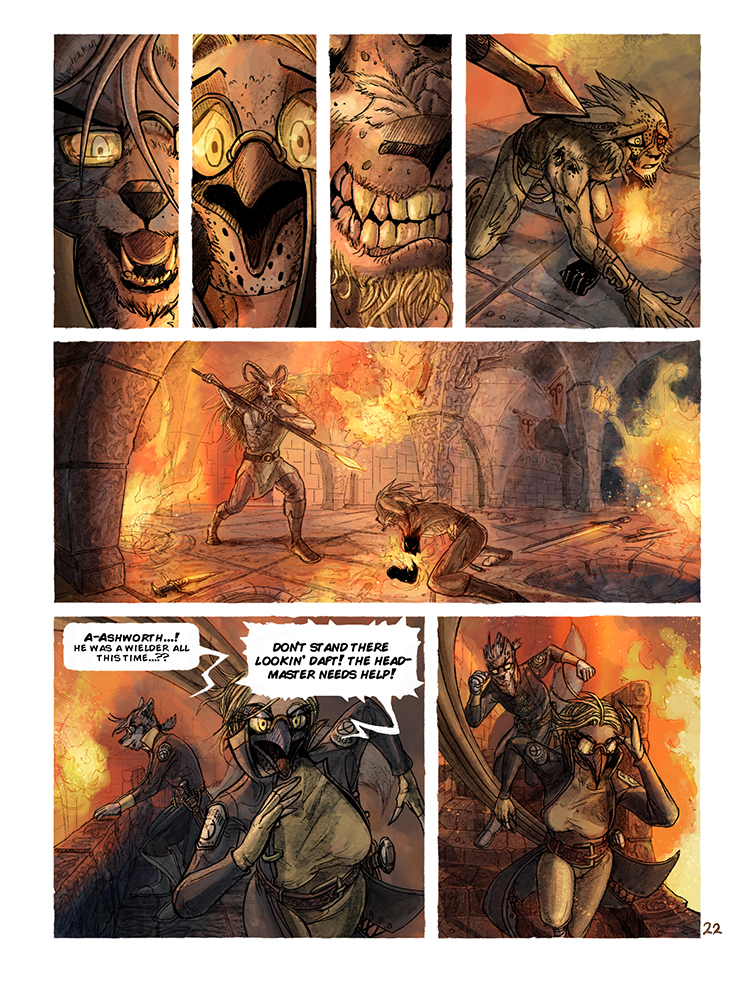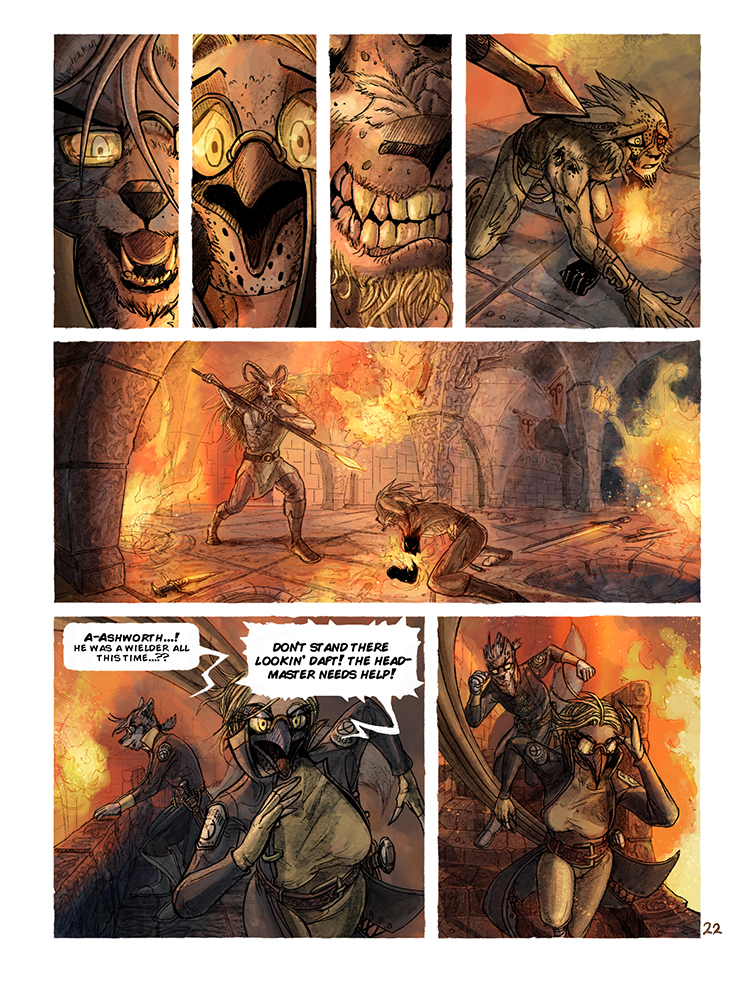 Watch
Edenspell Book One | Chapter 1 | Page 22 'A Disgrace'
- To have the very thing that the Geisseht has sworn to eradicate within the academy is outrageous. What will become of Ashworth?
[16 hrs to complete]
I had a lot of fun coloring this, and despite it's challenges I the benefit of gaining experience rendering a difficult lighting situation for a scene in comics. For tips you can check out the tweet I wrote <
twitter.com/edenspell/status/9…
on the subject of rendering inside a castle - keep in mind, there wasn't the luxury of electricity back in the middle ages so natural daylight or torches and fireplaces are the sources of illumination during the evening or in enclosed spaces of the castle.
Finding natural references on Google will be difficult for a scene like this so you can either create your own setup and take photos, find well rendered imagery done by professionals in the movie/video game industry (type in concept artwork in your search), or combine reference photos of the subjects and analyse how you can compile the information together to make sense of the science (which is pretty much what I did for this case - plus some basic understanding of how light and color works).
Nevertheless I'm going to share this full page on my
darkspeeds
on Twitter to get more people to come join our community at Edencord and bring some momentum into the series. Gabriel and I are really excited to progress our way to the halfway point where we will be introduced to new characters and how Ashworth deals with difficult circumstances.