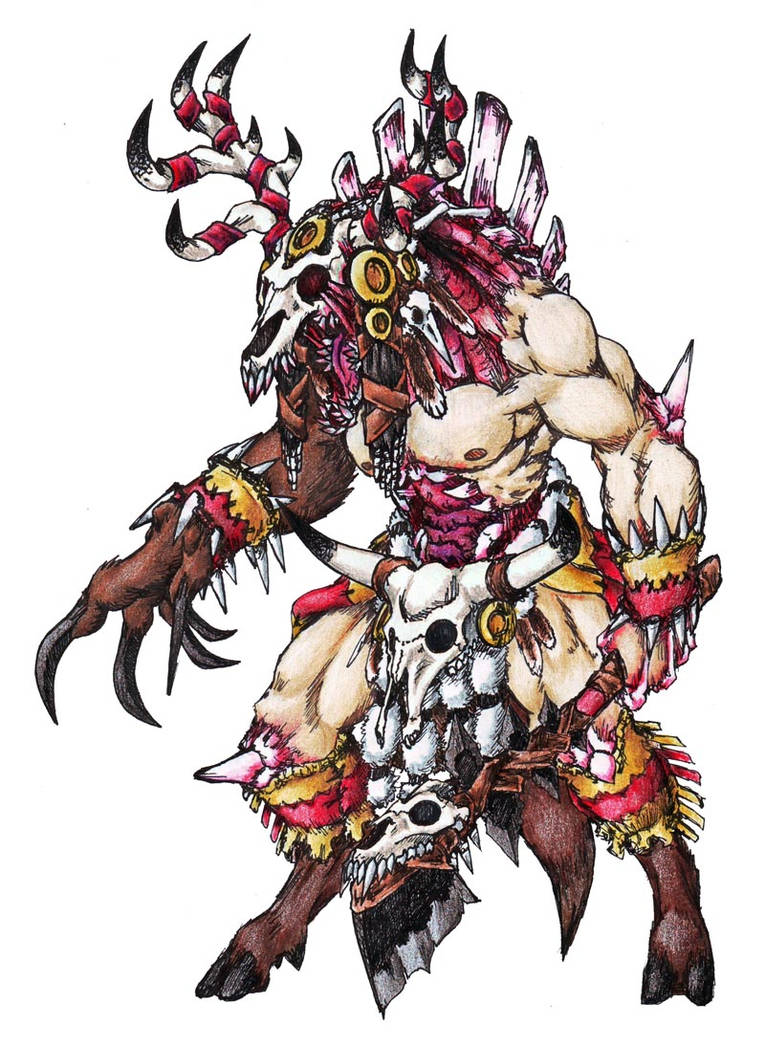 Watch
The Wendigo
you can find the original one here
[link]
Extract of the legend found in wikipedia
"The Wendigo is part of the traditional belief systems of various Algonquian-speaking tribes in the northern United States and Canada, most notably the Ojibwe and Saulteaux, the Cree, the Naskapi and the Innu people. Though descriptions varied somewhat, common to all these cultures was the conception of Wendigos as malevolent, cannibalistic, supernatural beings (manitous) of great spiritual power. They were strongly associated with the Winter, the North, and coldness, as well as with famine and starvation. Basil Johnston, an Ojibwe teacher and scholar from Ontario, gives one description of how Wendigos were viewed:
The Wendigo was gaunt to the point of emaciation, its desiccated skin pulled tautly over its bones. With its bones pushing out against its skin, its complexion the ash gray of death, and its eyes pushed back deep into their sockets, the Weendigo looked like a gaunt skeleton recently disinterred from the grave. What lips it had were tattered and bloody. Unclean and suffering from suppurations of the flesh, the Weendigo gave off a strange and eerie odor of decay and decomposition, of death and corruption."
----------------------------------------------------------------------------
This Monster is a giant anthropomorphic undead like amalgamation of man and wild animals
His main body is that of a man, but the head and upper back is the one of a dead deer, the right arm is that of bear and his feet are deer legs
Also I changed the tomahawk from before and made it some kind of stone axe, very primal.
Well, dont have a lot to say, so, here its the drawing, I plan to keep making monsters like this, so wait for more
hope you like it and see ya soon