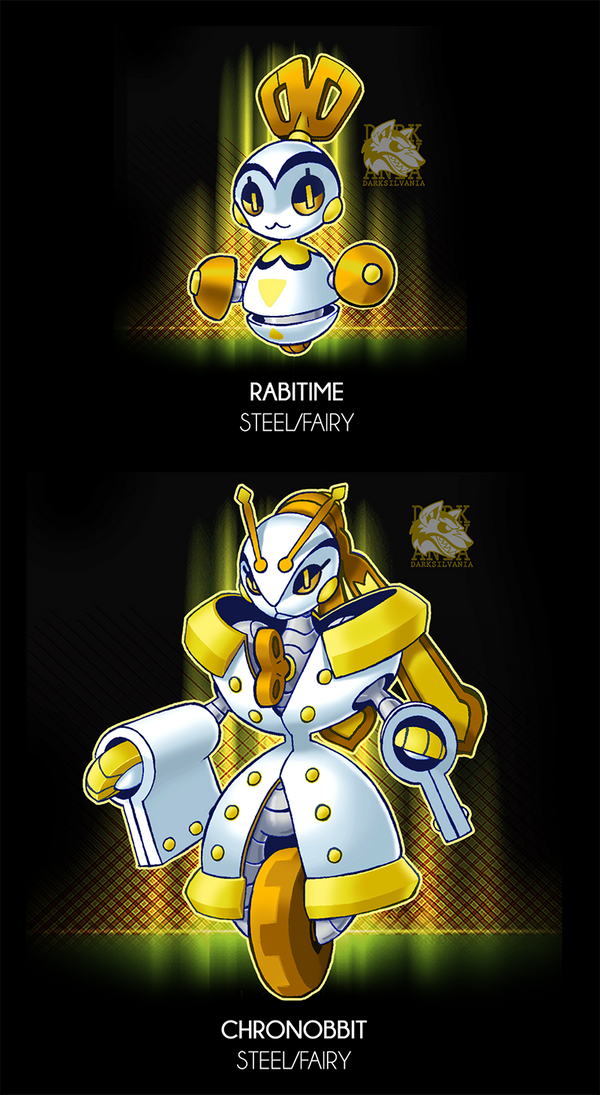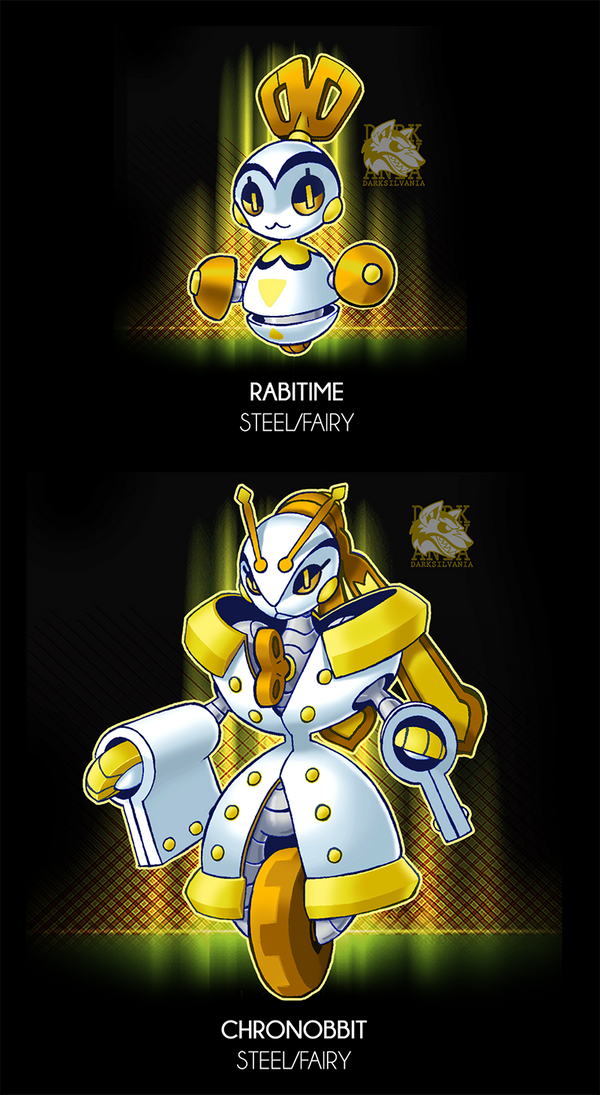 Watch
???-RABITIME
[Rabbit-Time]
-SteelFairy
-The Wind up Pokemon
-Ability:
Early Bird/Steadfast - Wonderland(HA)
-Dex: "When this pokemon wakes up, it will starts making a lot of noise using the bells on its hands, just like an alarm. Many use this pokemon as living alarm, teaching it to start making noise at an specific time, once it has learnt at what time it has to go off, it will never forget."
-Moveset:
-Bullet Punch
-Uproar
-Metal Sound
-Automatize
-->Evolves at lv. 28 between 11:30 and 12:30<--
???-CHRONOBBIT
[Chronos-Rabbit]
-Steel/Fairy
-The Clockwork Pokemon
-Ability:
Early Bird/Steadfast - Wonderland(HA)
-Dex: "With a natural ability to mentaly keep track on time, this pokemon is often refered as a living clock. It will always follow a very tight daily schedule, always being at the same place, at the same time, everyday, people say you can set your watch by following it."
-Moveset:
-Extreme Speed
-Play Rough
-Gear Grind
-Shift Gear
*Contact with the pokemon may cause confusion


---
Next Fakemon!!! this time based on the White Rabbit, and a lousy remake of this one
It is based in both rabbits and clock and clockwork, a kitchen time and even a hourglass, they also have wheels intead of feet so they can be even faster
hope you like it!!!