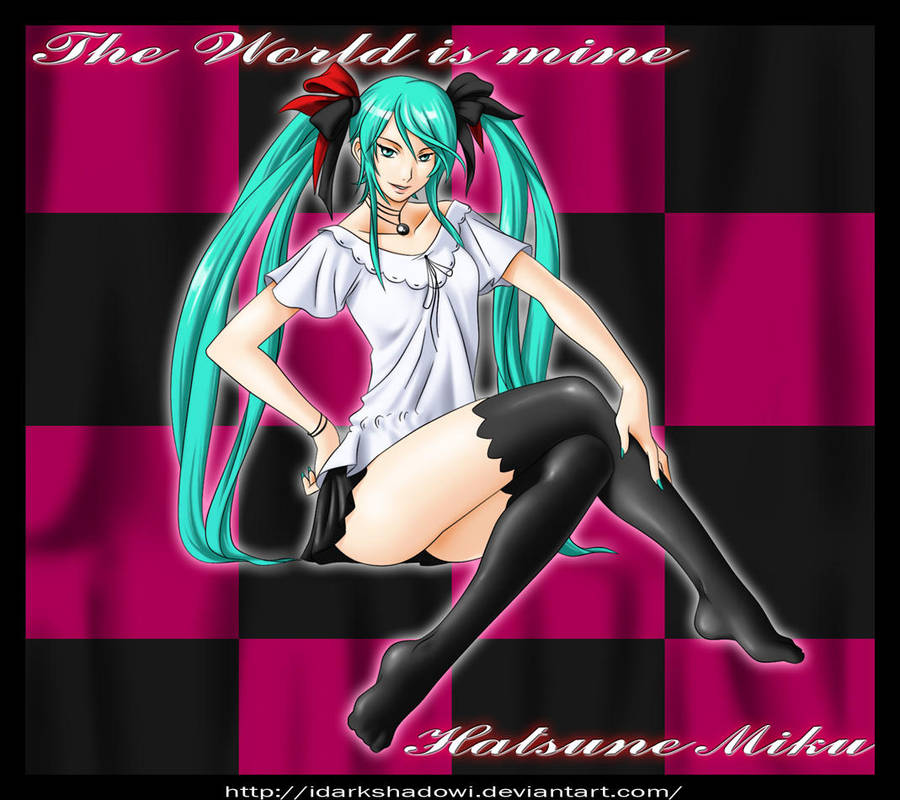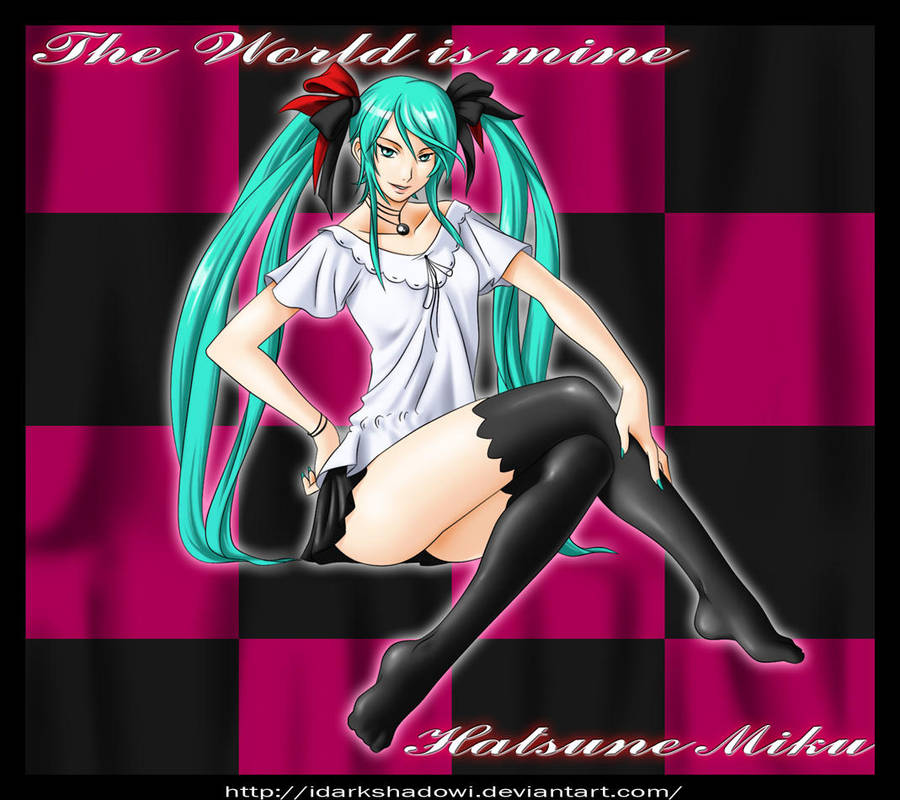 WORLD IS MINE
HATSUNE MIKU

All began with a pic that I found of her... latter a friend told me that there is a model of that pic... now I'm waiting for the re-stock so I can buy it >_< but till then I made this pic of her... because she looks nice!!!!

------------------------------------------

Todo comenzo con una imagen que encontre de ella... luego una amiga me dijo que hay un modelo de esa imagen... ahora estoy esperando para que vuelva a estar en stock y asi pueda comprarla >_< hasta entonces hice esta imagen de lla... porque se ve nice!!!!