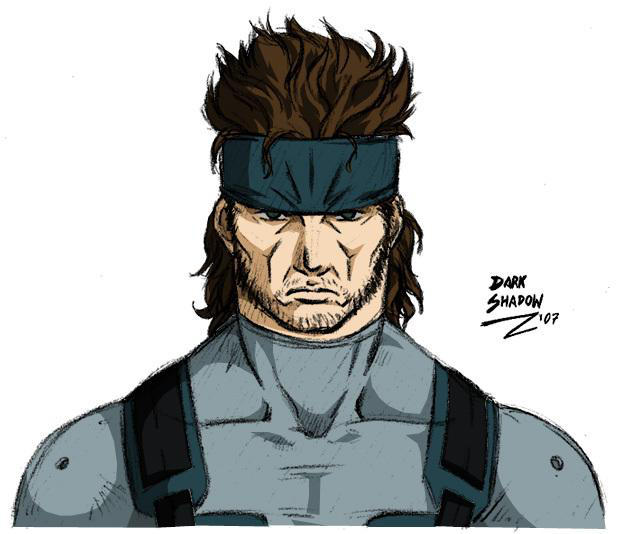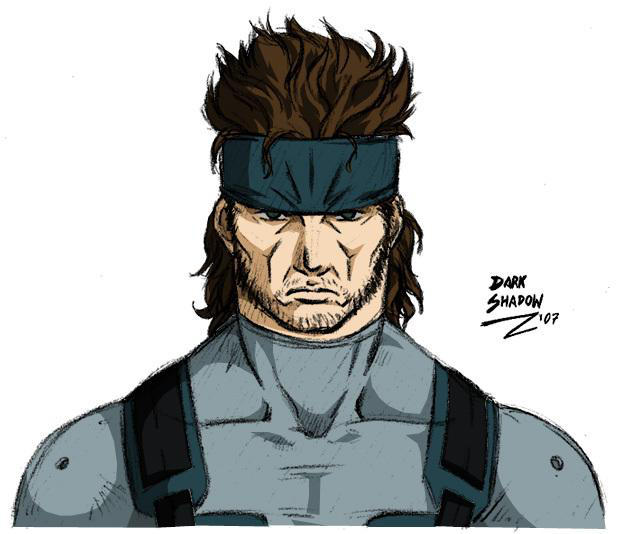 - My favorite character, a real hero, Solid Snake from the excellent video game Metal Gear... a tribute draw for this perfect soldier.

- Mi personaje favorito, un heroe verdadero, Solid Snake de la excelente saga de videojuegos Metal Gear... un dibujo tributo para este soldado perfecto.

Love Metal Gear Solid. Go Snake.

Snake: This is Snake. Colonel, can you hear me?

Campbell: Loud and clear. What's the situation, Snake?

Snake: Looks like the elevator in the back is the only way up.

Campbell: Just as I expected. You'll have to take the elevator to the surface. But make sure that nobody sees you. If you need to, contact me by Codec. The frequency is 140.85. When you want to use the Codec, push the Select button. When we need to contact you, the Codec will beep. When you hear that noise, push the Select button. The Codec directly stimulates the small bones of your ear. No one, but you will be able to hear it.

Snake: Got it. Okay, I'm ready to go.
Reply

Como puede ser que nadie te haiga posteado nada aca pues! D:

Snake es lo maximo, uno de los mejores personajes ever created, de pasada tambien, de uno de mis juegos de consola favorito^^
Reply

Bienvenido al fanatismo MGS!

Snake RULEZ!!!

Me dare un tiempo para dibujar uno de cuerpo completo de Snake... fanatico a mas no poder >,<
Reply