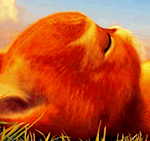 :thumb254819777:

:thumb200271818:





:thumb196373257:

:thumb311985659::thumb91307312:



Hey, my name is Jacob but please call me Jay. My favorite color is blue. If i call you babe, love, lav, luv, or hun dont asume i like you i call alot of girls that (my close friends of course) I ride dirtbikes and horses, i love horses, dirt bikes, , wolves, dogs, and other animals. I am pretty good at horses but im still young. Wolves, and dogs i am still learning. I love many genres of music, heavy metal, dubstep, rock, r&b, rap etc etc
My fav bands are Saliva, Slipknot, Theory of a Deadman, Evanescence. Eminem, Drake, Nicki Minaj, and tons more lol
My favorite breeds of horses
Arabians, Thoroughbreds, Mustangs, QH
My fav dog breeds
APBT, Rottweiler, GSD, Alanos
Name: Jacob Rayton
Age: 14 1/2 almost 15
Orientation: Straight
Relationship Stat: uhm single??