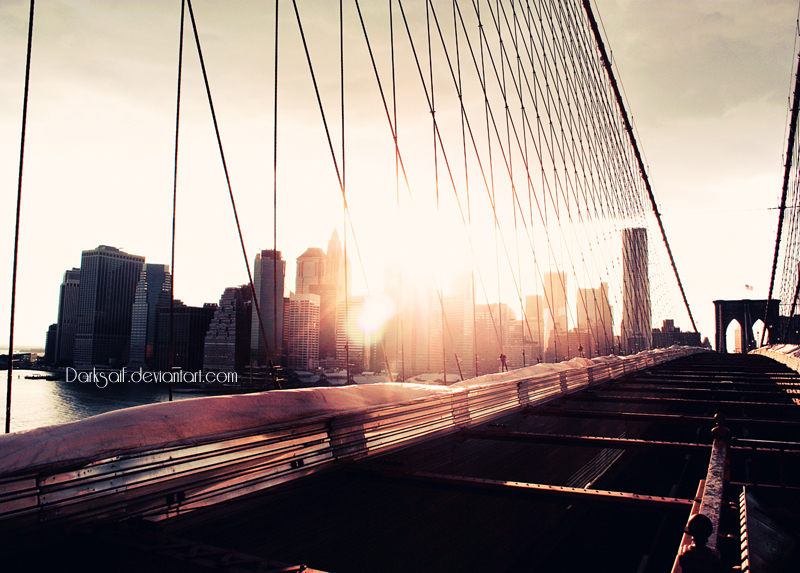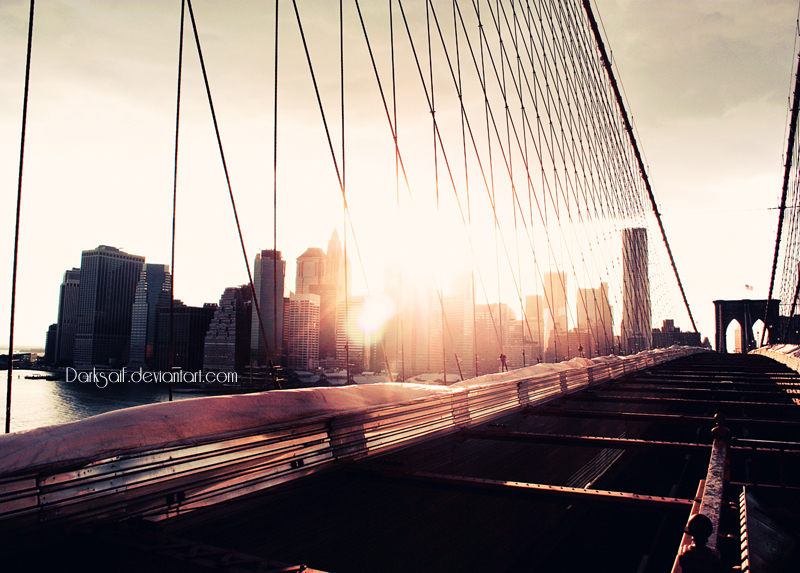 Watch
New York is one of the prestigious capitals that is a dream for many photographers, no matter their profession.

Even though it's always nice to see, what do we expect from new york? Grey buildings, large bilboards, yellow cabs, Historical bridges and the Statue of Liberty.

What makes aa good picture of the city nowadays? Being different. This picture mentions a 'different' view on the city, which is from the Brooklyn Bridge. Honestly not the most different view, yet always interesting as Manhattan stands proud in the horizon. The lack of disturbing elements such as cars and people are not present, offering a unique sight.

Technically, I like the few colours present which makes the picture very emotive. It gives the city a character, a certain style. What is very disturbing and therefor also a let down, is the too bright highlight right in the middle of the picture, which could've definatly been darker. I understand your vision on it, but for me personally, I want to see whole of Manhattan, not just 50% and the rest covered in a bright set of rays.

Even though the bridge isn't directly the subject of the image, it does show herself by the many cables in the foreground and in the background on of her pillars covered in the skyline of Manhattan, very effective for a urban area.

As usual, a sunset adds much to a picture. Here the sun allows Manhattan to ease, calm down and succeeds into that with the very low amount of dynamic to the picture.

Overally, The picture can live up to it's name in all the glory, perhaps work on the highlights though, I find them personally disturbing.
The Artist thought this was FAIR
18 out of 21 deviants thought this was fair.