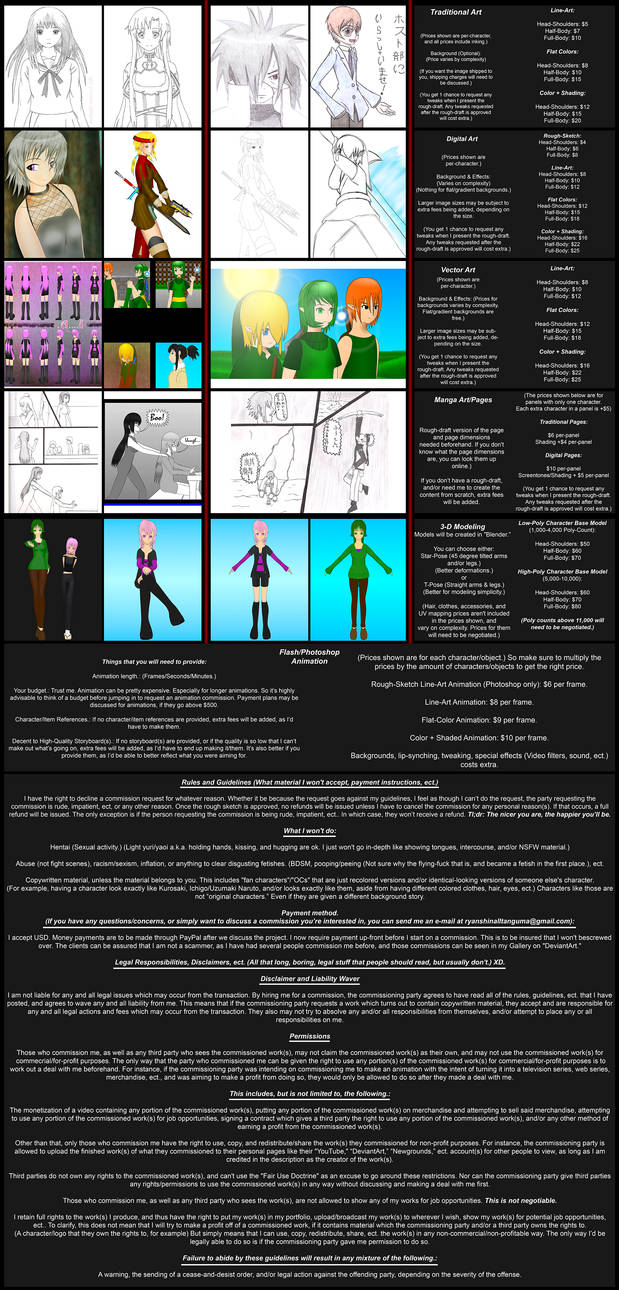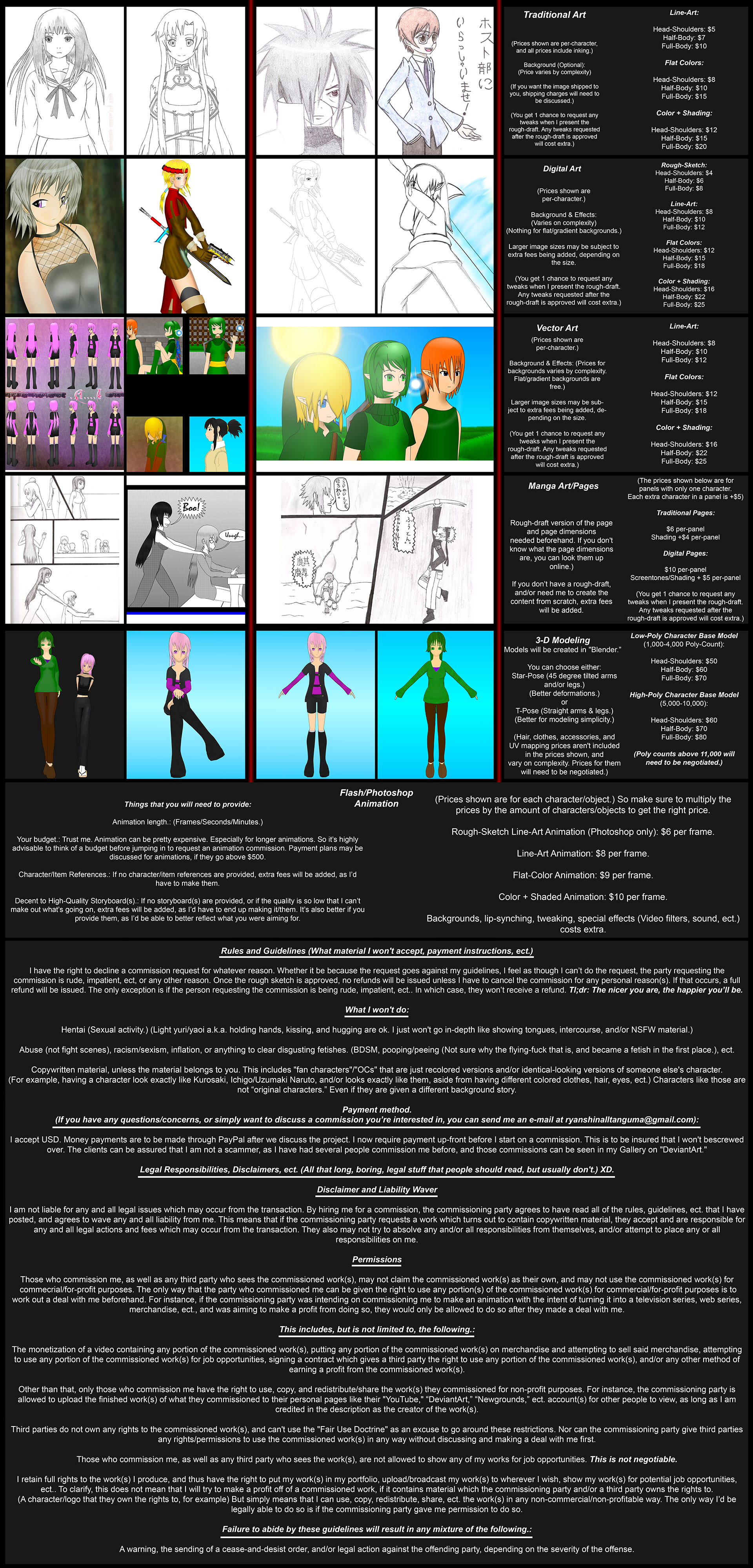 Watch
If you're interested in commissioning me, or have any questions/concerns, please feel free to send me a note, or an e-mail.

Yellerp again, everyone. I decided to convert my interactive commissions list into a commissions ID image for a couple reasons. Hopefully this list will be received by interested parties a lot better than the interactive one. Everything will also be visible now, instead of you having to navigate through the interactive list, and viewers won't have to deal with the lag that the interactive list has.

I also updated some of my rates, so hopefully these rates seem to match my current level of skills. One major change that I'd like to point out is my rates for animation work. I'm going to try a per-frame route for animation commissions, and see if I'll actually get some commissions. :3.