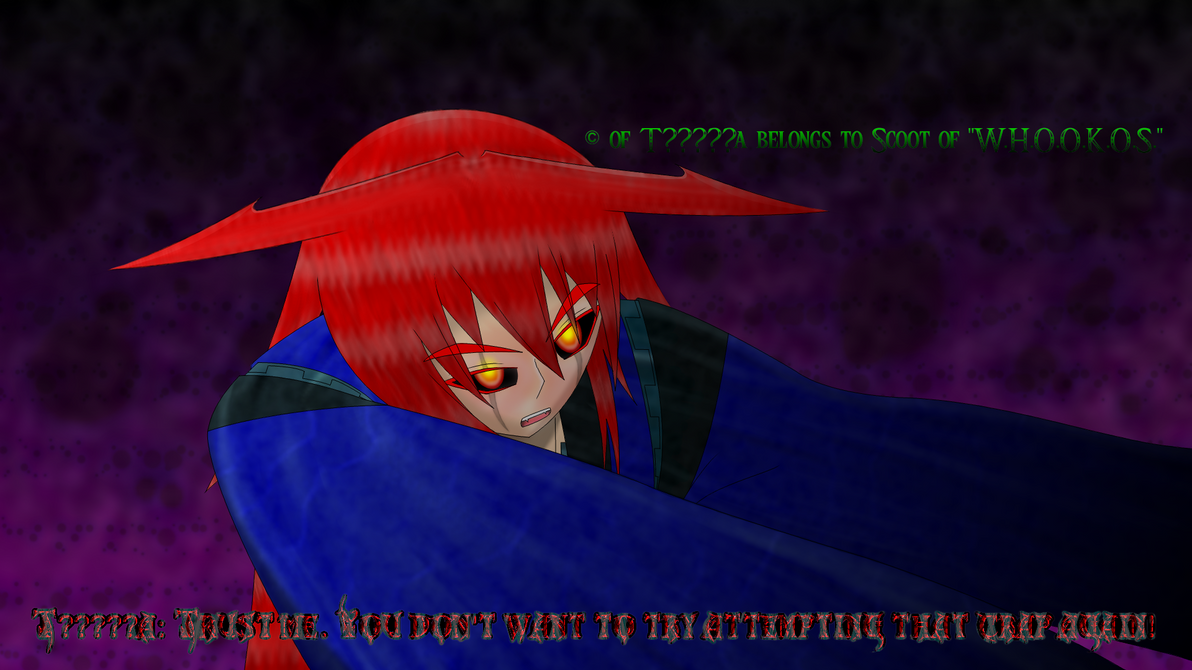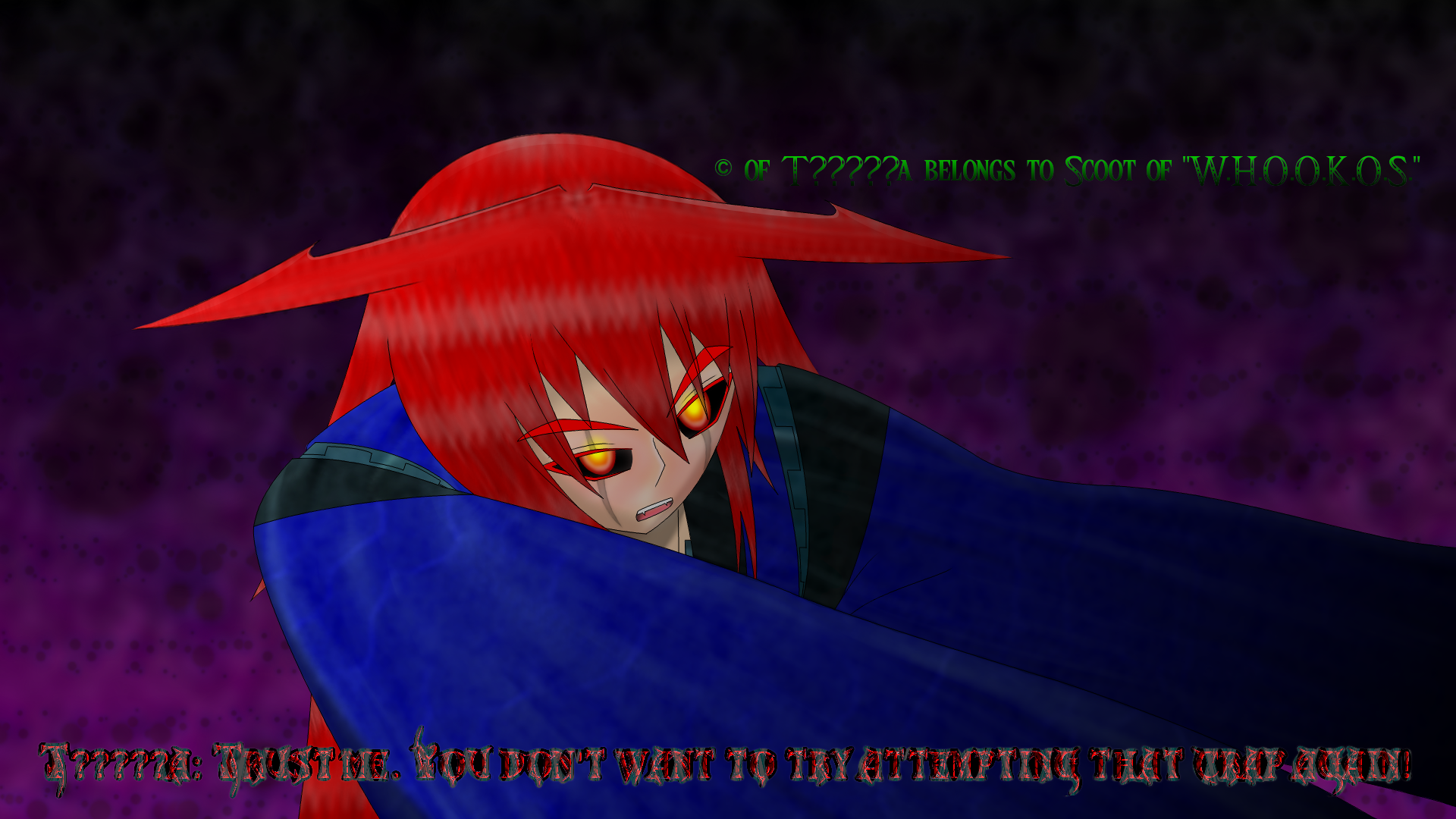 Watch
This is my really late birthday present for

. It was this late because "G.I.M.P." got so scared of this character that it kept shutting itself down. XD. This picture features his character, T?????? in his D???????t state. And it's probably a good idea to listen to what he says. XD.
I hope you enjoy this picture.

.
Copyright of T?????? / D???????t T?????a belongs to

, and anyone attempting to steal any of his original creations or ideas may get prosecuted by him. As for what his characters will do to the people attempting to do so...... That'll be revealed in the future. But it won't be pretty. :3.

Reply

Arigatou for the faves again.

.
Reply

Love it dude! Thanks a bunch. Been a while since I was T?????a fan art. =3
Reply