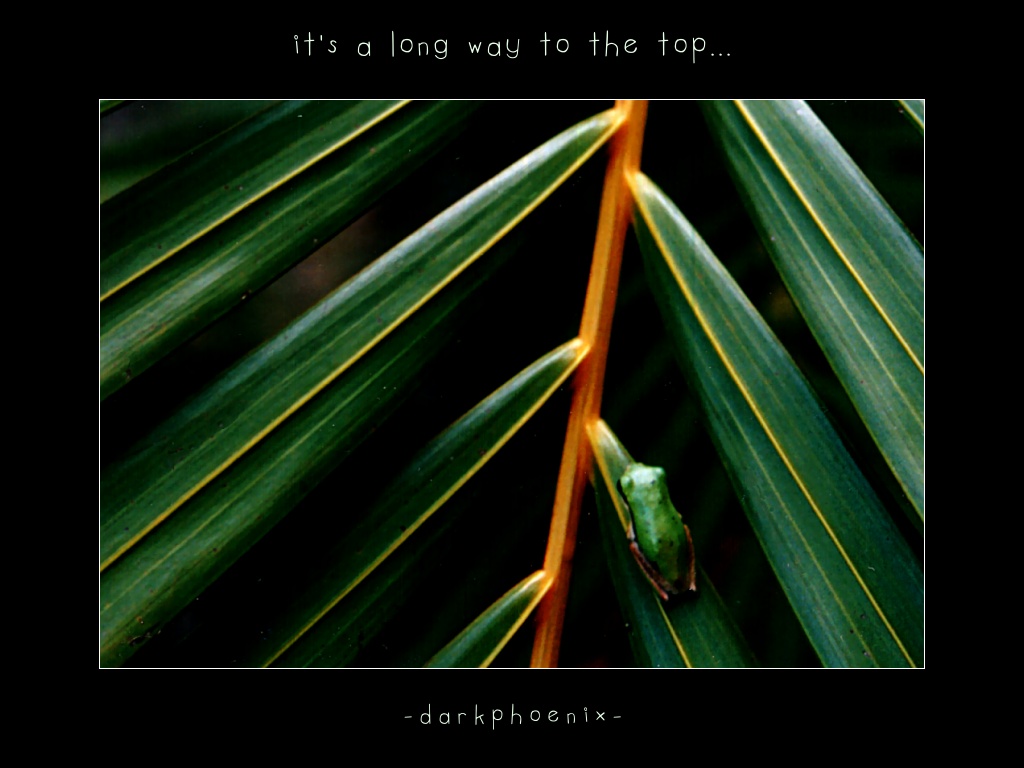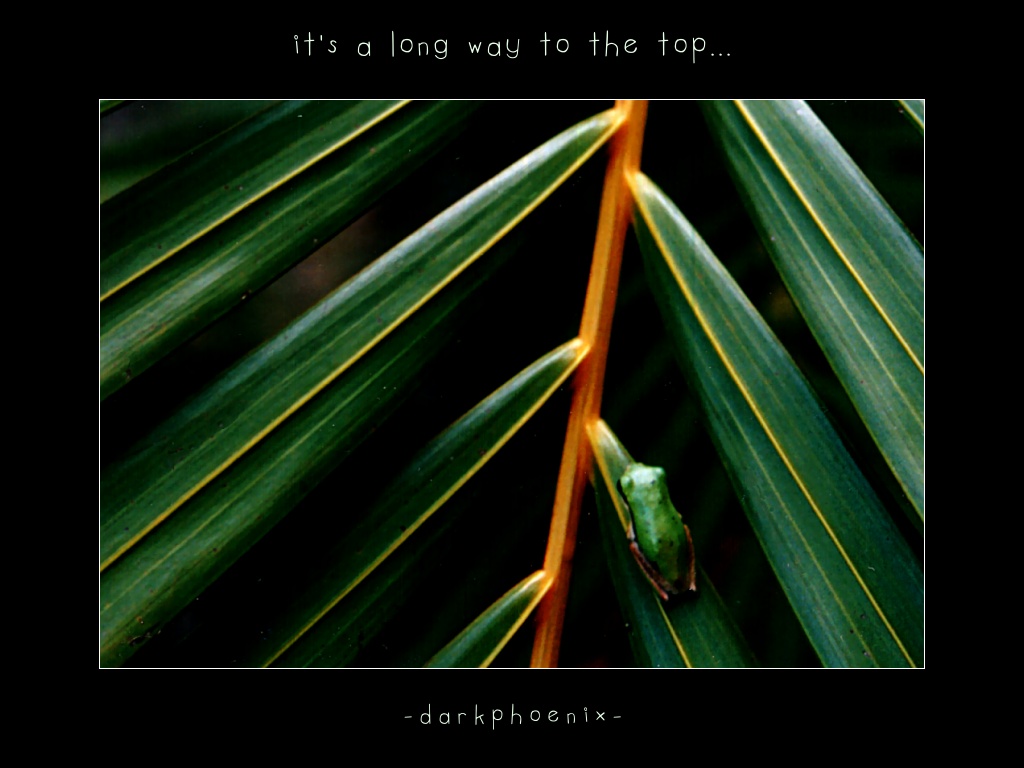 Watch
It's a long way to the top if you're only half an inch.
While hunting through my boxes of photos looking for images to submit to my ~
darkphoenix-stock
account, I found a few which seemed worth submitting here instead. Needless to say, this is one of them.
I was obviously in a show-biz frame of mind when I came up with the title. My initial thought was "Climbing the Stairway to Heaven", and I briefly considered "It's not easy being green" before finally settling on
this
title. As I've doubtless said too many times before, I don't get on well with titles...

Edit: June 13, 2004
Since several people have commented on the focus of this picture, I feel I should say something about it here -- ideally without sounding too much like I'm making whiny excuses.

Yes, there is a certain lack of sharpness to this image. The actual print doesn't look too bad -- perhaps not quite as razor-sharp as it could have been, and the leaf itself falls out of focus a little more towards the top, but not too bad.
Part of the problem here, then -- and I don't consider it to be a
big
problem, or I wouldn't have submitted it at all -- is the scanning process. I guess that's the drawback to buying the cheapest scanner you can find! The scanned image actually came out quite blurred, but also with several obvious scanning artefacts (most notably, straight vertical streaks.) I ran several filters over it, and managed to clean it up pretty well, but the final image was a bit of a balance between sharpening it up and over-processing it.
(In other words, Pete is blaming his tools!

All these problems will
obviously
go away once I finally invest in a digital camera!

)
The other part of the problem is that this image is actually only about 3" x 2" of my 6x4 print. If I used the full thing, perhaps the extra scaling-down that would require would sharpen the image up a bit. However, while I quite like the full picture, I eventually did make the conscious decision to crop it, mostly because the upper left corner of the print is distractingly lighter than the rest -- and because I did want to make the frog at least a little obvious...
(
For those who are interested, the full print is now in my scrapbook: an even longer way to the top -- and it's still a little unfocussed!
)
Next time I take such a photo [if I'm ever able to find something similar] I shall definitely take more care with how I compose the actual print! (Or take several...) Lesson learned there!