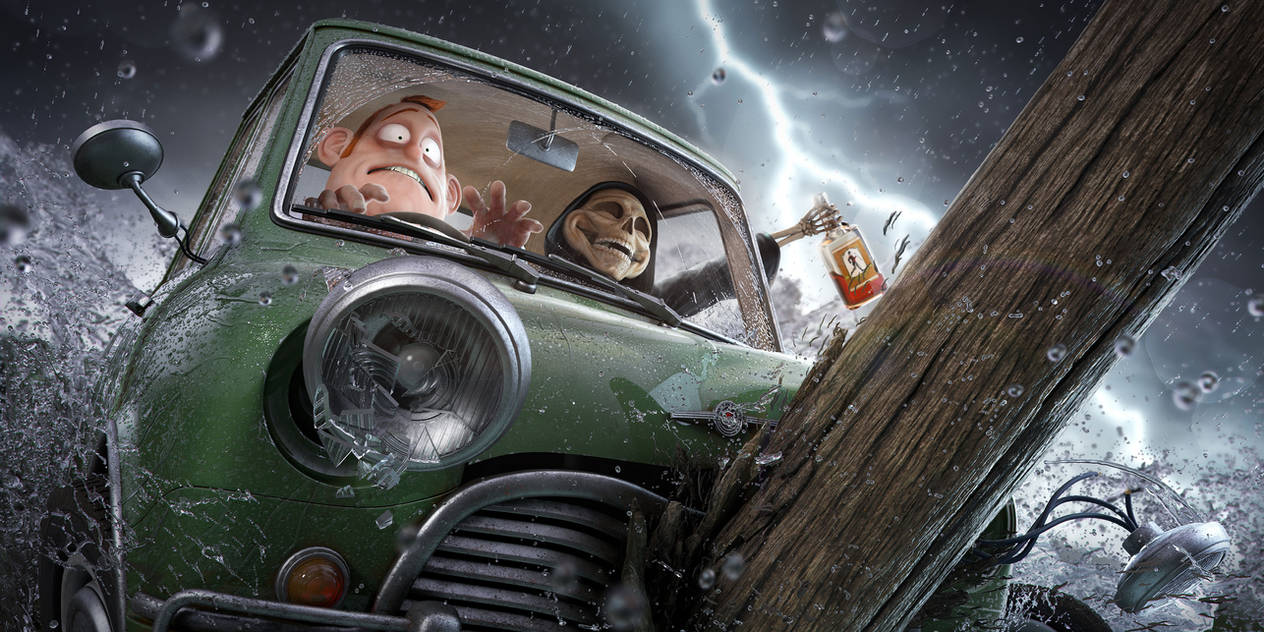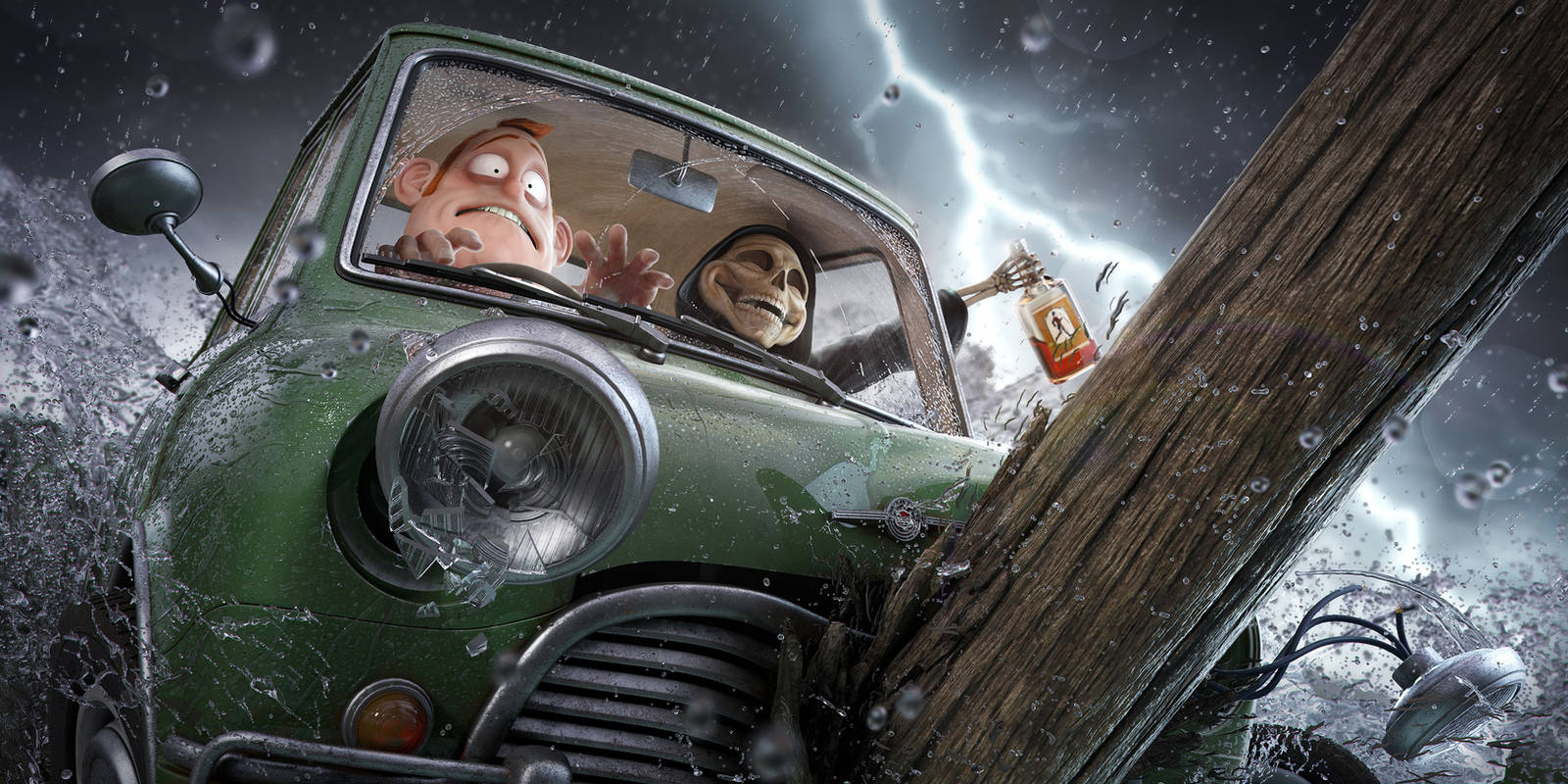 This is the moment mister Jonson realized how dangerous drunken driving can be. Is this his last moment in this world? Did he fasten his seat belt? Is his buddy death here just to party or is he here on business. All these questions will be answered at this decisive moment.
This piece was made for Cg Society's challenge A Decisive Moment. It won first place

Modeling in 3d Max, sculpting and texturing in Zbrush, Photoshop za compositing.
You can see the making of at
[link]