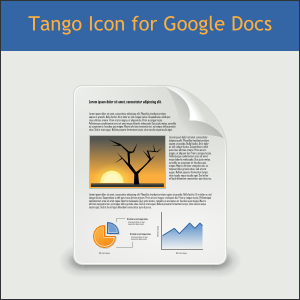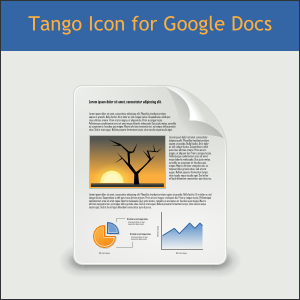 Watch
I've been using Google Docs much more frequently in the last month, so I figured I would add it to my speeddial, which in turn means a Tango/Gnome-styled icon for it! More than that, I figured it had been a while since I tried my hand at the new Mango-style that ~
jimmac
has been demoing on
art.gnome.org
for a while. Therefore I cobbled this one together from a couple existing icons, and changed some text around, tried in general to shape it up.
This is made in a nonstandard size, 210x210, with no other sizes included at this time.
This seems like a good test-icon to work on for developing some techniques. To that end, I would love some feedback...how can I make this more realistic? I know one of the first things would be to drop the outline stroke and modify the inner highlighting stroke, but what else?
Because this is a derivation of ~
jimmac
and the
art.gnome.org
team, this is released under GPLv2.

I give you a 124 out of a possible 714.
I don't really know what this is but I do know that it could use more explosions or tanks. Possibly even a wombat or two.
Also, don't be afraid to make it tie-dye in the future.
Reply

Nice work, but need some correction if you really want to match it the "Mango" icon theme. Take a look at the
Mimetypes section
.
Reply

Agreed, I used that as a reference occasionally. This is more my attempt to get closer to the quality of those icons, and to try and learn the techniques that jimmac has used. In general, I think this is closer than my previous attempts.

Also, how about that last.fm icon? ;D
Reply