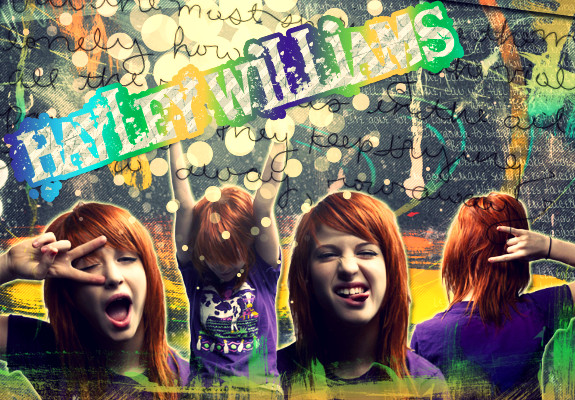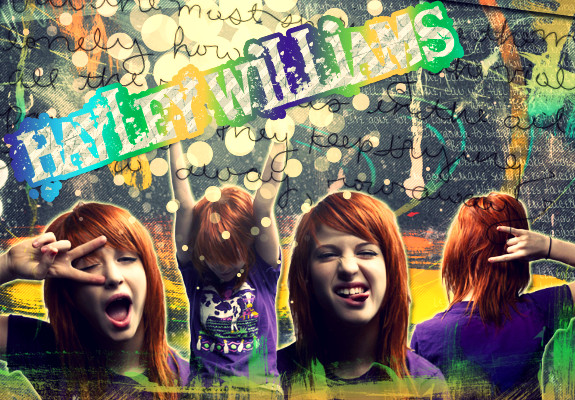 Watch
Presenting Hayley Williams from Paramore! She pretty much rocks. And just to keep you staring at this deviation a little big longer, can you find the heart?
CREDITS:
Swirls -
[link]
Angry Painter -
[link]
Artist Board -
[link]
Angry Painter II -
[link]
Hearts -
[link]
Scratches -
[link]
Dot-O-Rama -
[link]
Spray Spots -
[link]
Vector Line Brushes 2 -
[link]
Grainy Texture -
[link]
Black Text -
[link]
Vintage Effect Action -
[link]
Thank you, brush/texture/action makers!

Reply

Reply

great work i really like the style of this

Reply

Nice work!!

Reply

Bwahahahaha.

PS is amazing. And how'd you get the outlines so awesomely awesome?
Reply

Well, it took a little bit of convincing, but eventually the outlines saw it my way and decided to be awesomely awesome.

But actually! I double-clicked on the layer and made the outline glow. It's my newest trick.

you mucho!
Reply

Yup, Photoshop is my digital lover. XD And hey, it's pretty easy to get used to once you tinker around with it for awhile. Lol. That's how I learned anyway!

Who's adorable, Kaylie or Hayley? LOL
Reply

Do you use photoshop?

If so... once I get it... (shhhh) from Kaylie, you'll have to show me how to work the doodads.

She's so adorable.
Reply