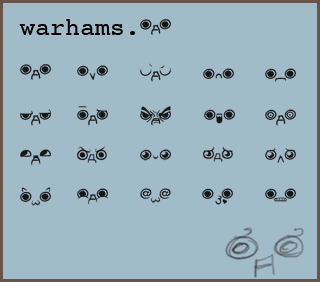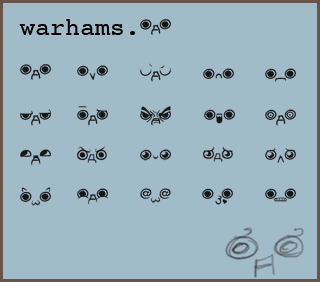 I made these for my msn group, and I figured you guys might like them. They're pretty much formatted just for msn, they're .gifs with white backgrounds, and technically animated (but both frames are the same) because msn messenger likes to resize shit or stretch it otherwise.

I have no idea what the name is about, the first one (which I made months ago then forgot about) had the filename "warham," and I can't remember why.

(Edit: my friend reminded me that it's related to a meme related to warhammer. I think someone just told me to draw war-hams at one point without explaining, and that was the face I gave it. )

Feel free to take these and post them anywhere, though I don't think they'd work well anywhere with non-white backgrounds (sorry about that, btw. I wasn't really going for versatility this time around). Please no editing or profiting from them (though if you somehow manage to, please tell me how, as you are some sort of entrepreneur/genius salesperson).

Wow, I feel weird posting on this account. I've actually been on devart this whole time, just on another account so I could post questionable content and not subject all my watchers to it

And no I won't give you the screen name.