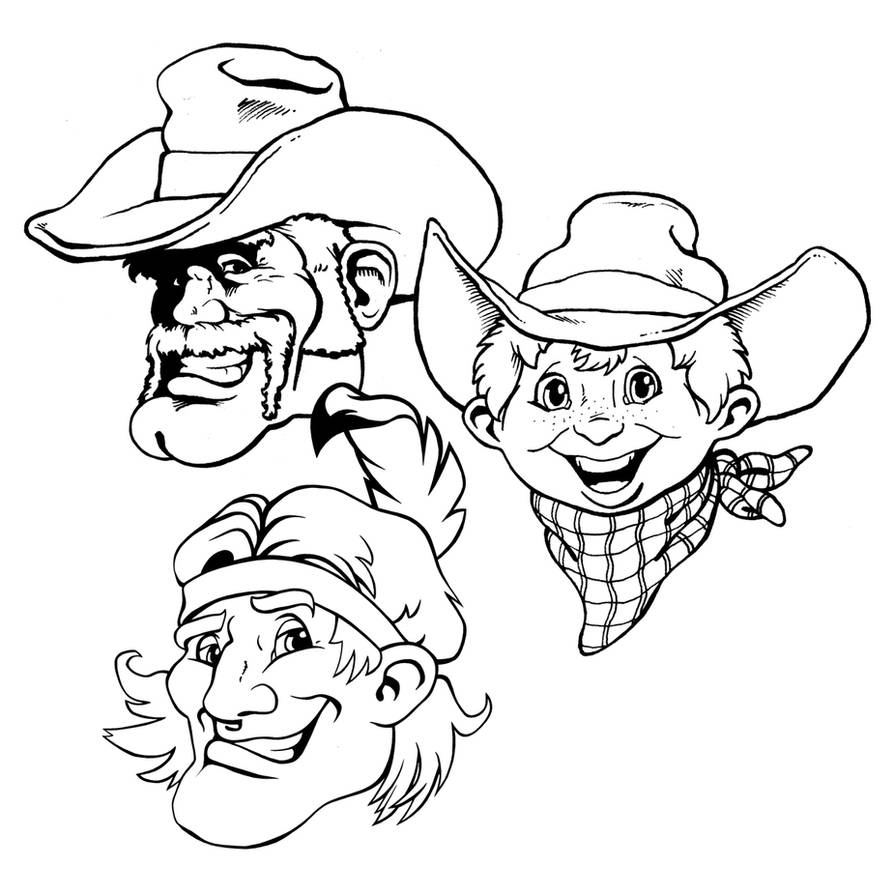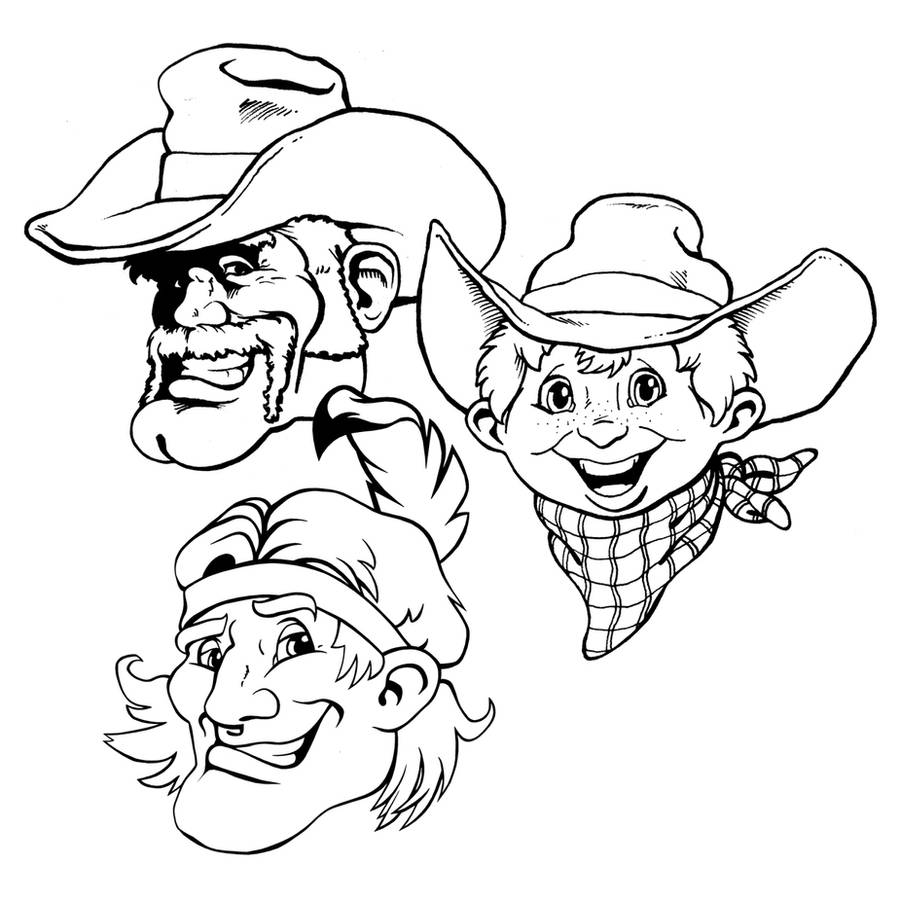 Watch
Based on input from deviants. Corrections made.

I'm gonna second this opinion here as I'm getting the same vibes. It could just be the tilt of the head going on. (Or perhaps accompanied by the raised eyebrow the effect just becomes overly self reinforcing).
Reply

They are for ages 7-11 years, American kids. The likenesses are supposed to resemble mascot designs. Highly styilized. Anyways, they are what they are at this point. Can't take any more time on them. I'm already 2 assignments ahead of this one.
Reply

Taking out the cleft in the chin helps for the adult Indian...but..he still looks too pretty boy to me. >.<
[link]
I'm assuming hes supposed to be like a team or school mascot. Teams and schools usually want their mascot to represent them. Fierce, fear us, growling. Winners.
I've not heard of a school using a poodle as a mascot. Maybe its his expression. "fear us or we'll tear you down with dashing good looks and debonair smile."
The old cowboy looks meaner than he does. Almost same type of smile between them but the old man just seems more menacing.
Of course it depends on the age group targeted as well. For little kids they can get away with a friendlier approach. Adults and older teens, not so much.
Reply

The target audience is ages 7-11. Couple that with the fact that these are suppossed to look like school mascots, and you see where I am limited. The actual buyers are the teachers, coaches and administrators for various schools, so the designs have to appeal to both the kids and their handlers, so to speak.
Reply