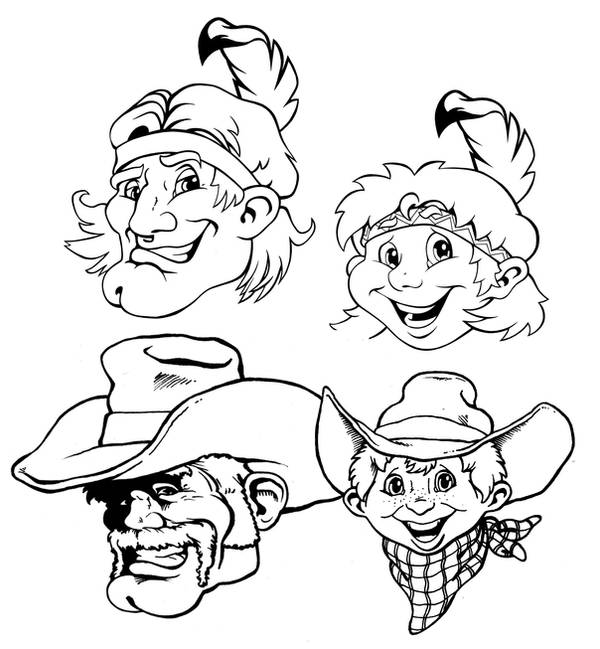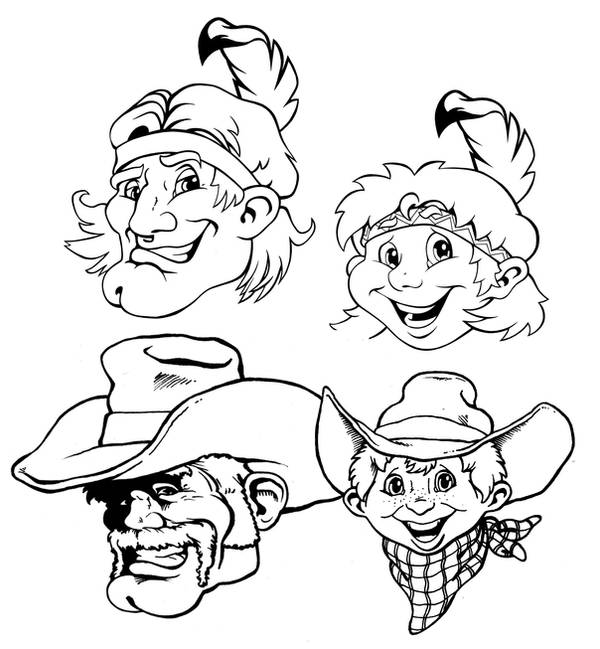 Watch

Something about the adult indian doesn't sit right with me. I see a white guy with a feather on his head. Maybe its the chin..or the froofy hair. Reminds me of Gaston from Disney's Beauty and the Beast.

The kid can get away with it easier.
Reply

Got several comments like yours. Am going to rework the face today at work.
Reply

Hmm..I felt the indian kid was the odd one out. Something about the face feels too wide to me, despite the fact that I know this has been quite purposely stylized.
(Also, I agree with Pixl about the adult as well...if I cover the feather on the guy's head with my thumb, I see a creepy 80's jogger with a headband

)
On the upside the adult cowboy is badass

Reply

Oh yeah, that totally hits the stereotypes. Is it coincidence that the chins seem to be quite alike?
Reply

A little of both. When I work on several during the same work session or like, over two days, they tend to have a homogenous look. Which is not neccesarily a bad thing for illustrations that sell in the same line.
Reply