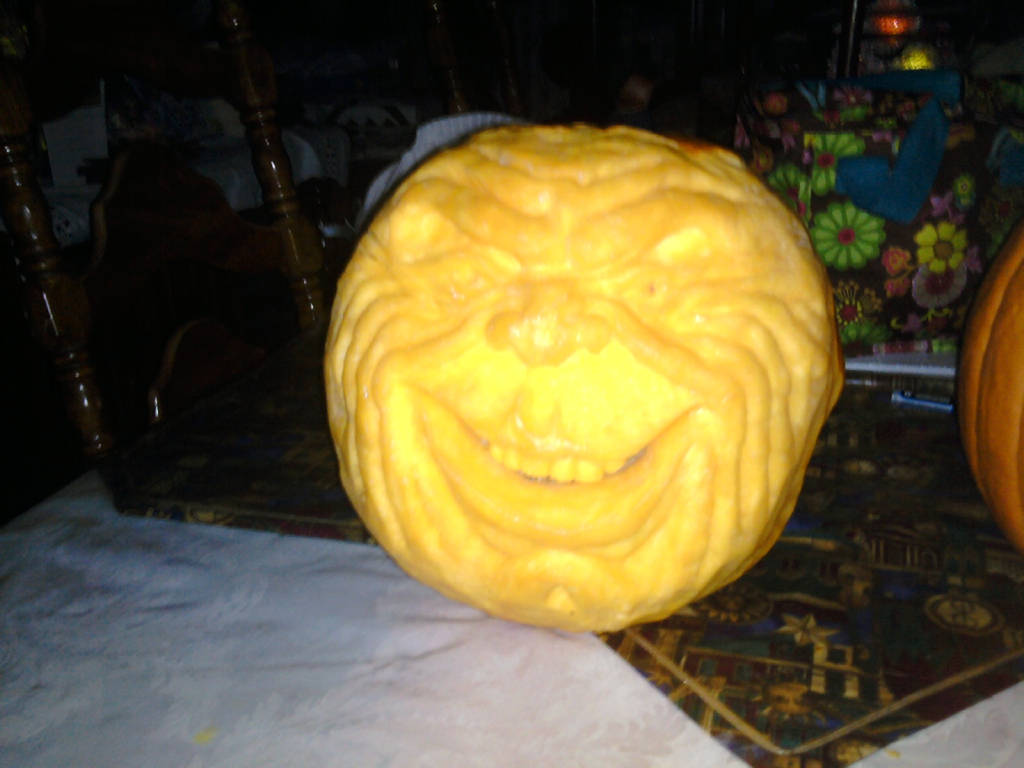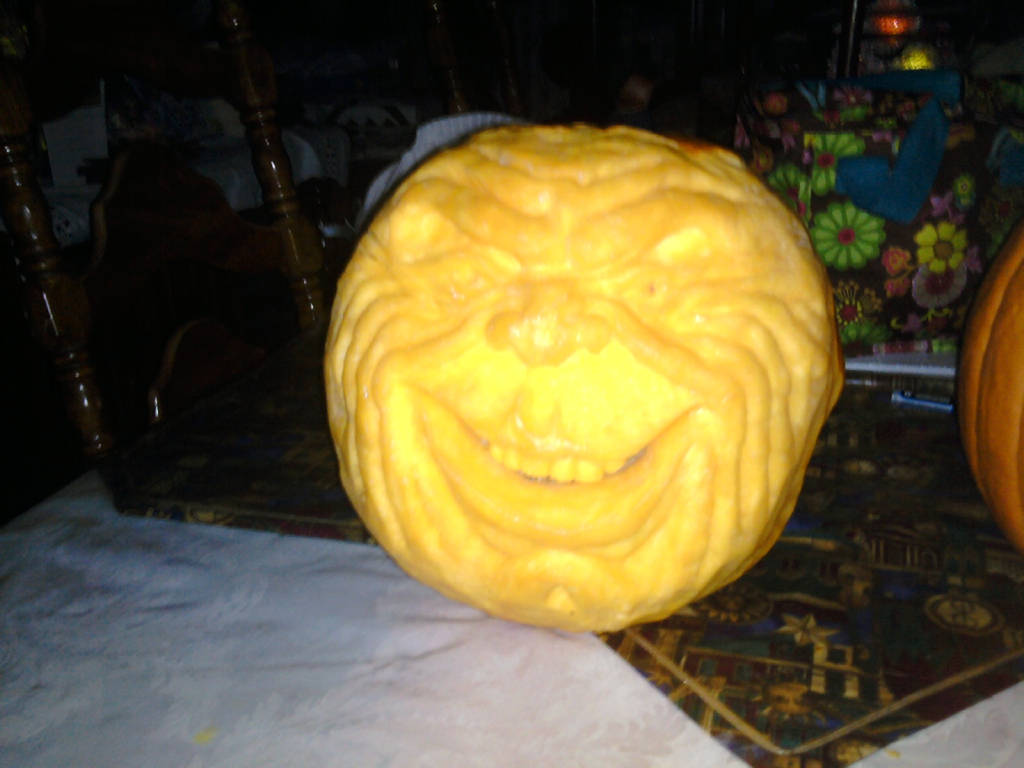 Watch
Carved this for Halloween. Thought you guys might like to see.

Better late than never.

Gee whiz. This looks fantastic; almost looks like wax or a giant candle!
Did youuse a reference model for this at all? I really love all the detail in this; all the wrinkles and the teeth especially look great. Well done! Hope there's more.

Reply

It was done completely from my imagination. No reference whatsoever.

The first thing I carved was the nose and spread out slowly from there.

Thank you. Yes, I think I might do several this year, and start earlier.
Reply

That is so creepy!!!

Yet ridiculously brilliant. You've got some serious carving skills.
Reply

That's a scary looking face. Did you put it on the porch/by the window?
Reply

We set it outside the front door the day before Halloween and Halloween. A few people stopped to take pictures of it. Even if you rub it down with petroleum jelly, which seals the pulp and slows decomposition, it goes bad really fast. After 3 days, it looks like something from a Nightmare on elm Street flick.
Reply

That looks great, love the details.

Reply

Wonderful! I bet it looks even more spectacular "live".

Reply

Family got a kick out of it. I picked up this skill carving pumpkins for my kids 15 years ago. We had the coolest pumpkins in the neighborhood for years.
This one got a lot of remarks from family and friends this year. I used to do 4 or 5 in a season, now I do only one. It's a ton of work, and basically has to be started and completed in a single sitting, but it's a lot of fun after it's finished to listen to the ooh's and ahh's...

, and all the kids really liked it, so I guess it's worth it...

There are guys doing this with photo galleries online that make me look like a real beginner...
Reply