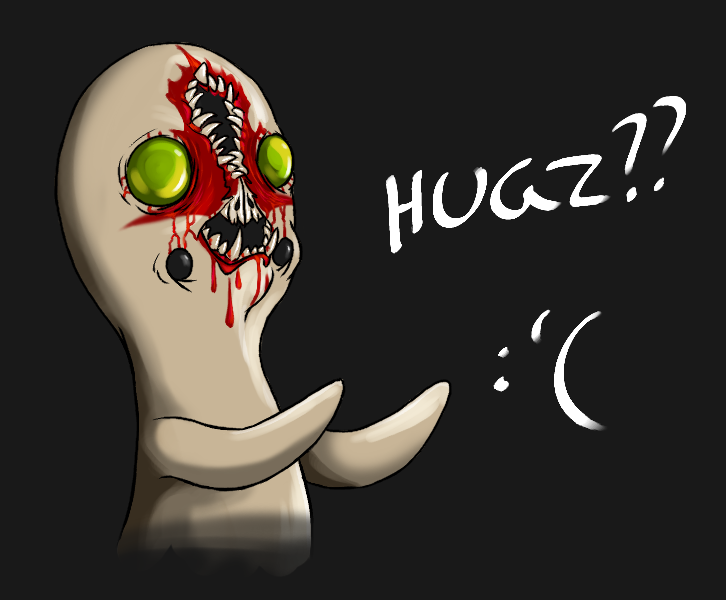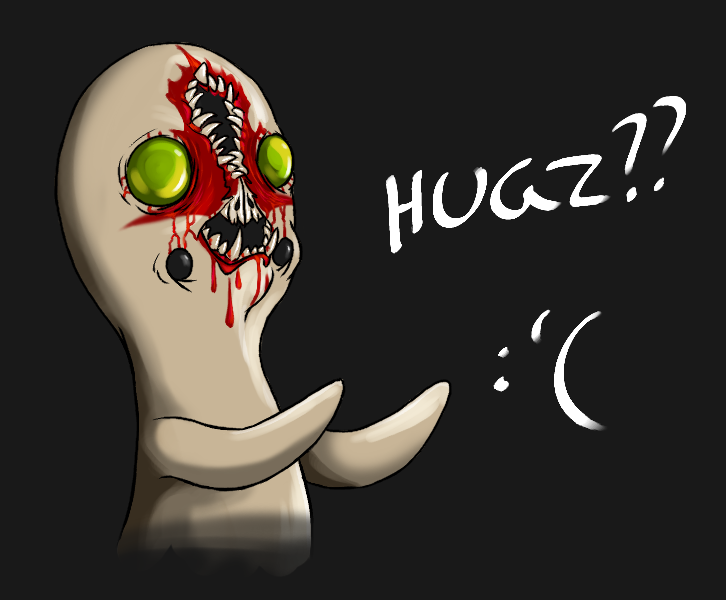 Watch
Who could deny that face?

For what was meant to be a quick doodle turned out to be one of the most frightning things i've ever drawn

I have said for a while that, despite being free, i'd never play SCP: Containment Breach because it looked so freaking scary. But i gave it a go and i shall say again - Despite being free to play, i'm never going to play SCP: Containment Breach again.
But i really like all the ideas behind the SCP: Foundation, I could spend hours reading about all the SCPs on the site and they've some really interesting and funny ones too, like the infinite carpark (413) and the adorable "Eye pods" (131).
SCP-173 is supposedly a concrete and rebar figure about the size of an adult person, it can only move when not being seen and it can move considerably fast, therefore, even when blinking, it can cover quite some distance. It is extremely hostile and kill people by snaping their necks.

However, I'd like to think that when SCP-173 is coming at me with open arms and that... face, it does so in good will, expressed poorly.
Copyright stuff (because i'm not entirely sure who to credit since this was based of a game, based on a site, that expanded upon an idea, about a sculpture by a japanese artist)...
The Game:
[link]
SCP-173 on the SCP Foundation site:
[link]
Original sculpture design (Yes, it exists!!

) belongs to Izumi Kato