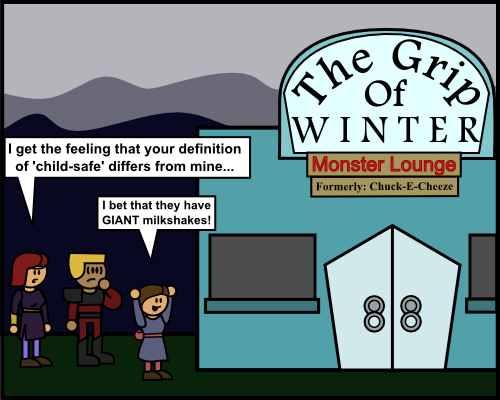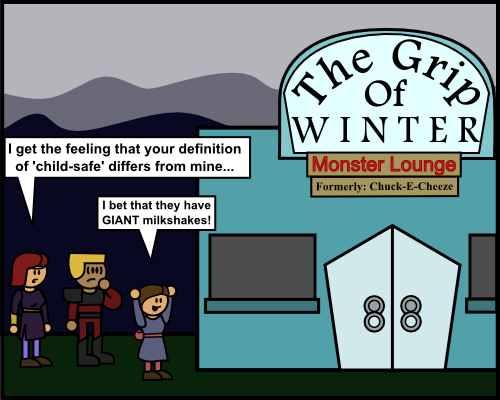 Watch
... Mmmm'k. So, honestly, I think that this piece highlights a bit of a problem that I have. When given a theme, I envision a scenario that I think is funny and build some jokes around said scenario. The problem is that I'm never sure how well that theme/joke translates for someone who does not share mental real estate with me (and if you do share mental real estate with me, that's just creepy).

For instance, Short Stuff's line about giant milkshakes is supposed to be a reference to the fact that a lounge for monsters would probably serve giants, because giants are monsters. So any milkshake served to a giant would be ridiculously large. How well this comes across, I'm never sure.

And, yes, I might be making a statement about Chuck-E-Cheeze. Why do you ask?