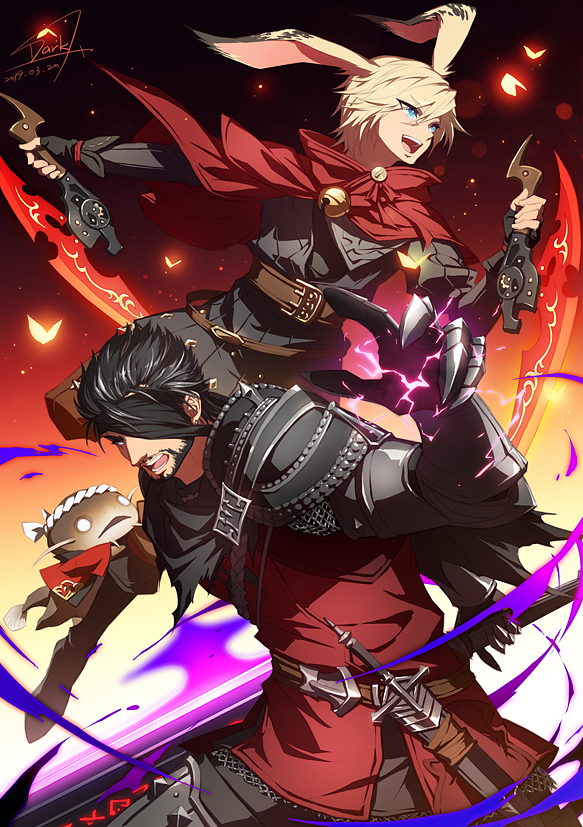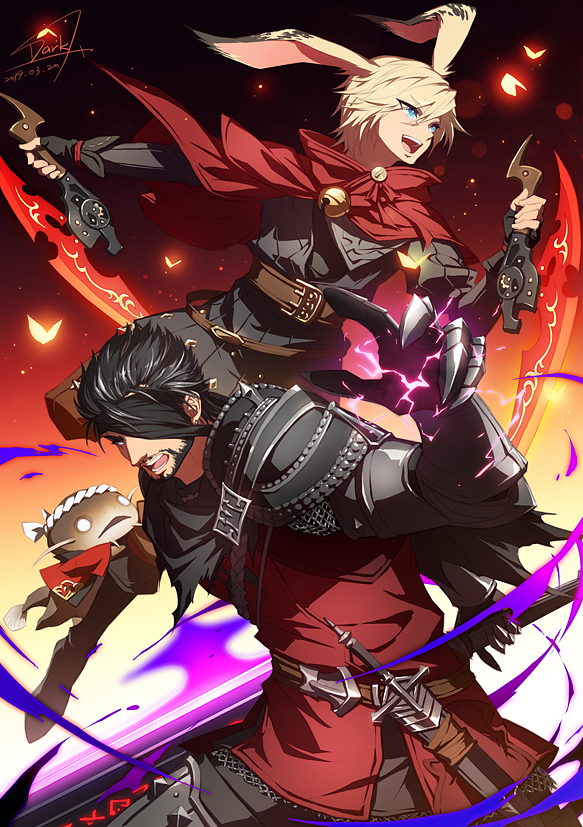 Commission for Ray and Ace Blackwolfe.
These are their FFXIV characters.
I am so happy that I had the chance to draw a character looks younger. It was fun!

FINAL FANTASY XIV © SQUARE ENIX CO., LTD. All Rights Reserved.

This drawing is really amazing! I love the pose and the composition, that's so badass!
Reply

I adore the bunny boy's design. It's so cute!
Reply

Seeing your cell shade style keeps me working and trying to better my own!
Reply

Reply