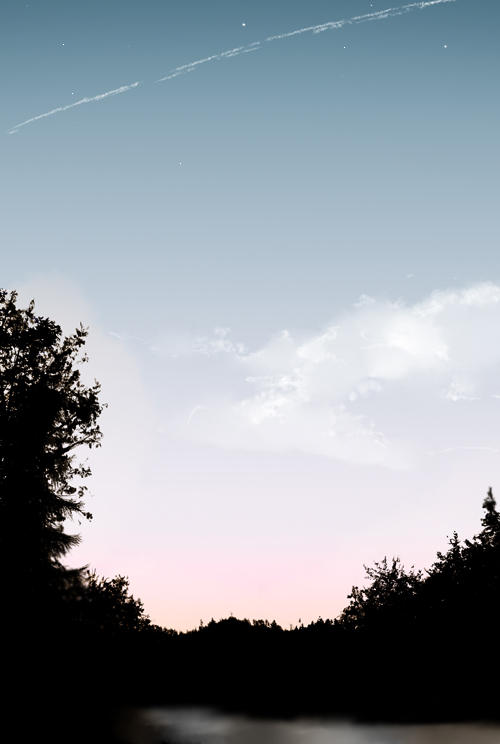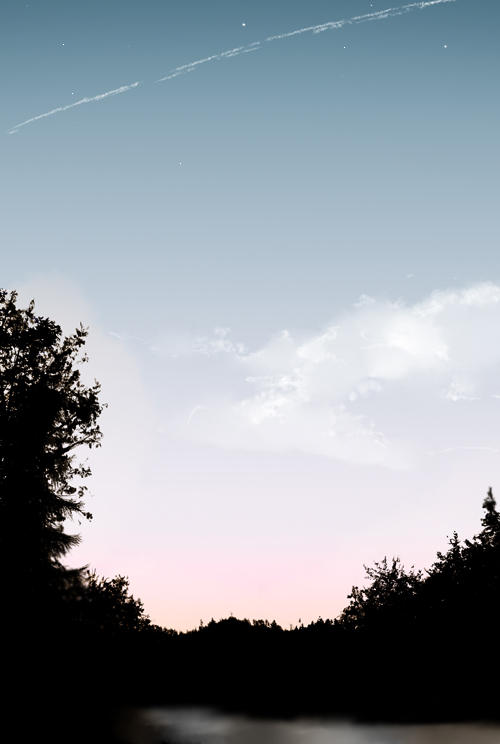 Watch
There's always that feeling in the Summer Evening, as the light fades beyond the black silhouettes that shape the horizon, a feeling that one can only attempt to describe or capture. The peaceful sound of the breeze, the gradient of color the sky creates as it reaches to space. The few stars that twinkle into existence as we watch silently.

Truly these are the days.

Reply

I agree. Summer nights like this one are just great for reflection. Beautiful job too on this <33
Reply

Reply

Absolutely agree with your statement there! And this picture is so beautiful too. It's very peaceful and I love the gradient colors in the sky. It certainly feels like Summer.
Reply

Thanks! I feel Oregon gets more of that reddish orange tint to it because of the forest fires we have.
Reply

Oh my gosh, I totally know what you mean

. I take a lot of pictures when the skies have these kinds of hues, just so beautiful . . . Like this painting/drawing

WONDERFUL JOB, its like a photo

!
Reply

Thanks

It wasn't too hard to make actually. Just got creative with the tree brushes I made from real photos and added to them a bit? I'm trying to make backgrounds faster?
Reply