32 Favourites
53 Comments
2K Views
During a search for pet photos, I found out several photos of pets who had died and after a quick search i was quite amazed with the nunber of people, owners who love their pet companions, that had decided to submit photos to honor the memorie of their friends and exprese how much they cared about them.
Some are more artistical then others, but what defines art?! To me is what a piece makes you feel and in all of this pieces we feel lots of love (the love of person who taked the photo and the love in the pets eyes) and a feeling that here in Portugal where i live whe call saudade (a feling of missing deeply)
I was realy touched with this and decided to make this news featuring some of them..
This news feature is in loving memory of all the pets that had gone forever and to all people who already lose a non-human special friend.
To them big hugs and kisses.
:thumb8255106: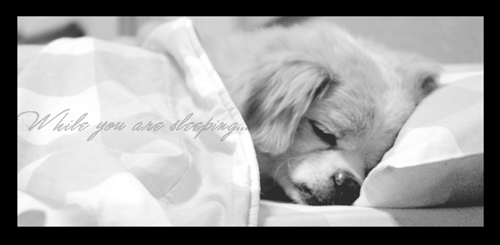 :thumb30966583:
:thumb46939164:
:thumb54831890::thumb56150232:
:thumb57242747:
:thumb68276689:
:thumb69130957:
:thumb70711245:
:thumb72044060:
:thumb72248434:
:thumb74306481:
:thumb75745278:
:thumb71116413: