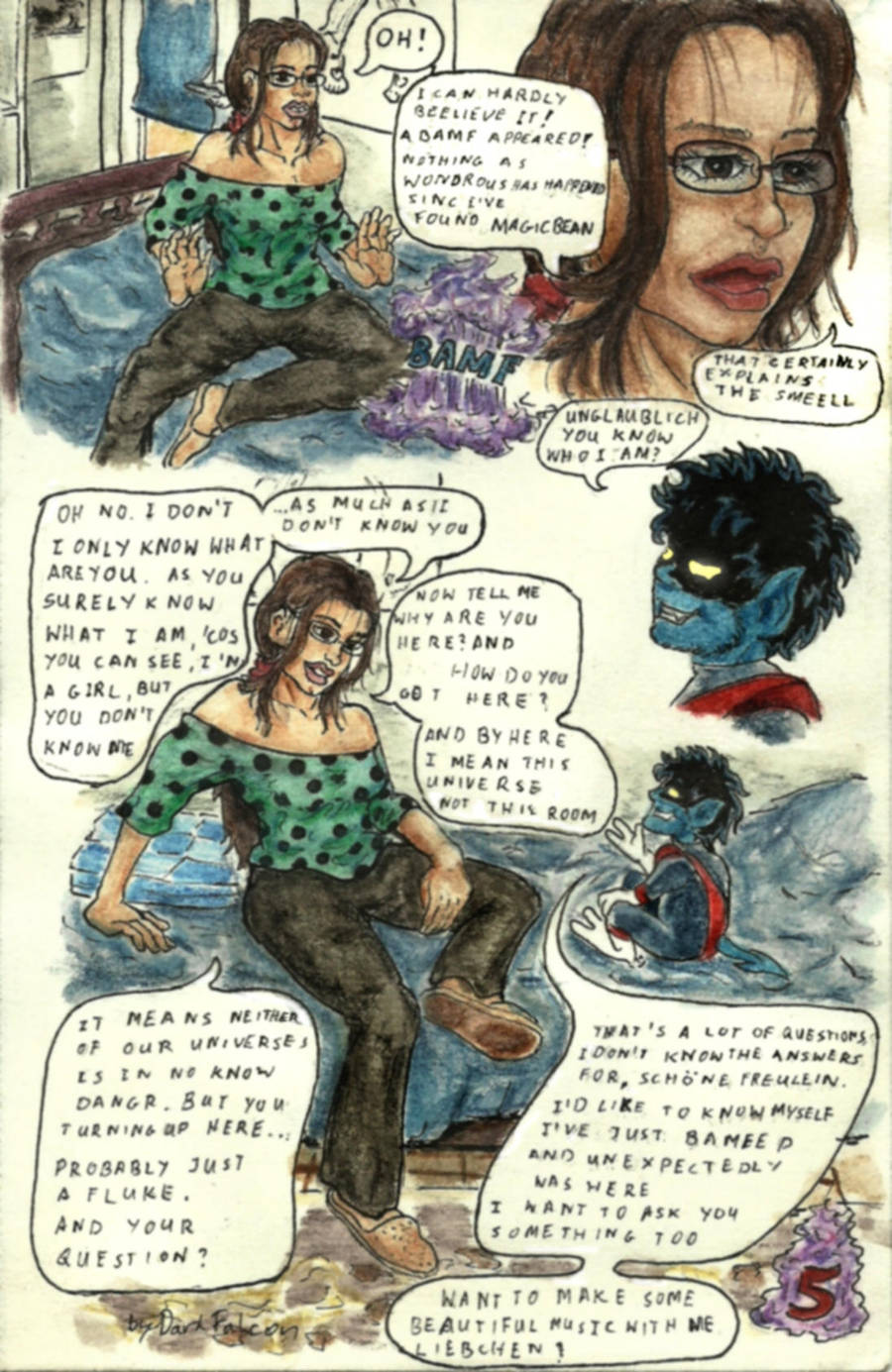 Watch
"Adventures of the Bamf" page 5
title page:
[link]
page 1:
[link]
page 2:
[link]
page 3:
[link]
previous:
[link]
next:
[link]
many thanks for encouragement
don't know when I'll have the time to continue, but I'll try to menage
this didn't turn out so good, I think it's because I was supposed to be learning for the exam while I was doing this <sight> why must I be such joy killer... and irresponsible lazy bum at that matter
there's some reference to issue where the Bamf first appeared
I hope to continue this
Bamf was introduced in Uncanny X-men as Kitty Pryde tell fairy-tale to Illyana Rasputin picturing her team mates as fantasy characters. Impish creature called Bamf (or rather whole race of them) have clearly taken from Nightcrawler (much to his embarrassment) in both personality and appearance
I must say I'm not native English speaker (and I have dyslexia) so feel free to correct me. Moreover I haven't read the comic, merely seen some pages (but never the less got inspired, And we cannot afford to waste inspiration, can we?) so if I'm OOC or contradicting something please let me know.
disclaimer: race of Bamf does not belong to me but to its respectable owners in MARVEL
media:fine-liner, derwent inktense, smoothen in artweaver