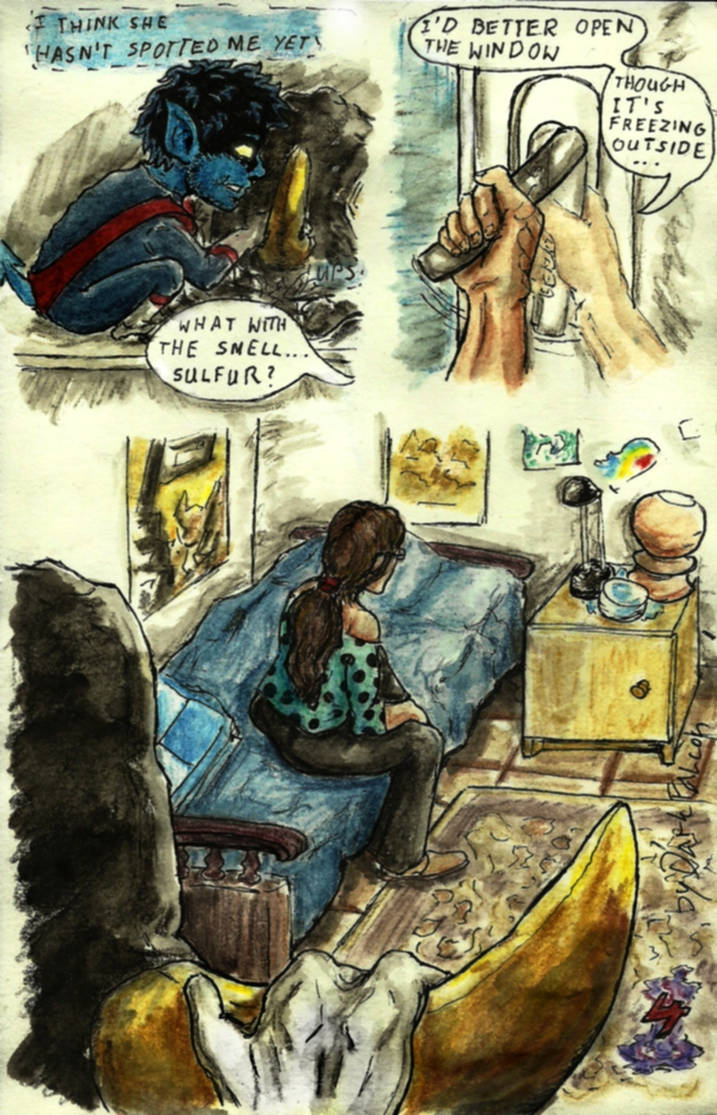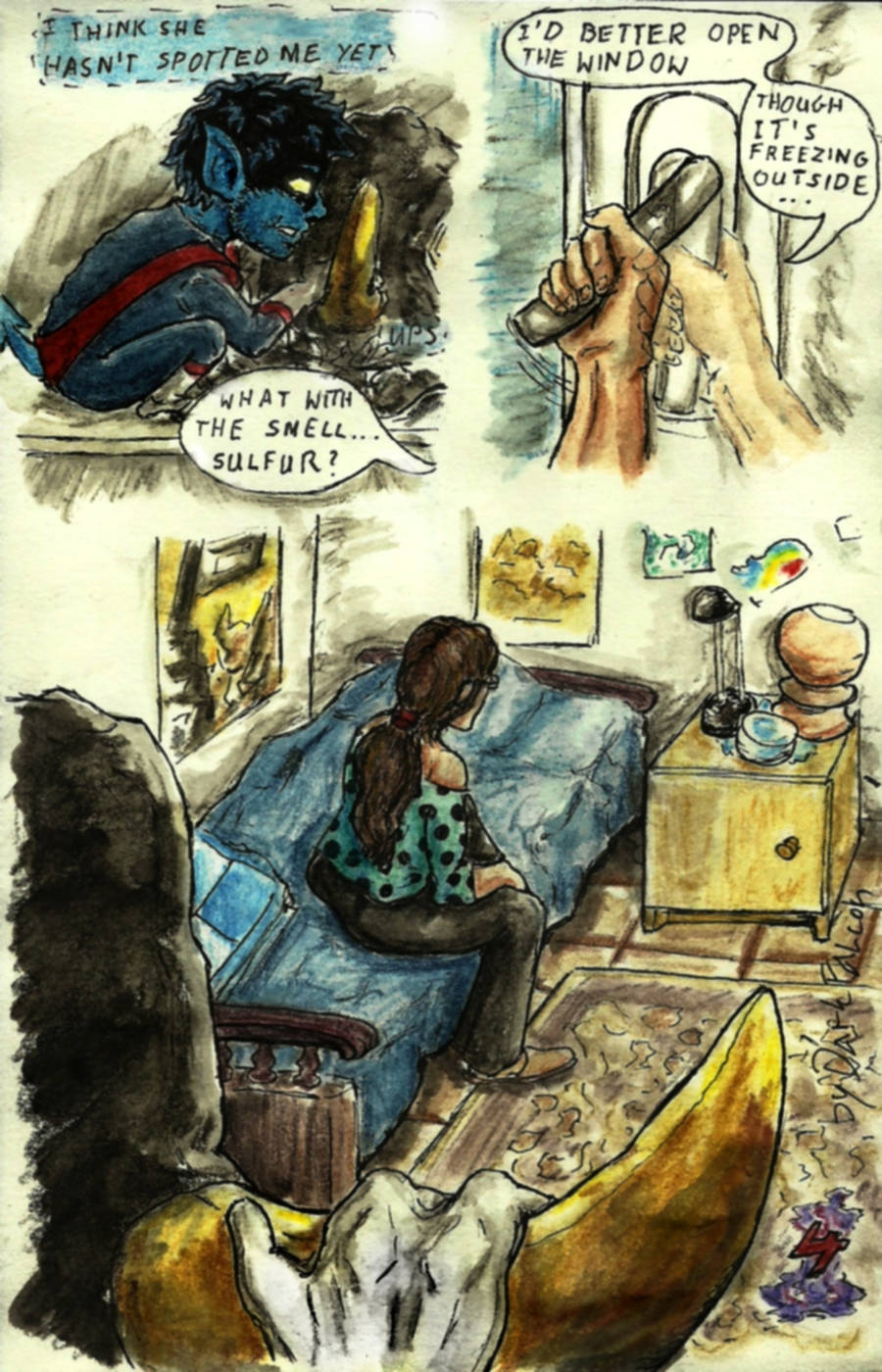 Watch
"Adventures of the Bamf" page 3
title page:
[link]
page 1:
[link]
page 2:
[link]
page 3:
[link]
page 5:
[link]
many thanks for encouragement
don't know when I'll have the time to continue, but I'll try to menage
I hope to continue this
Bamf was introduced in Uncanny X-men as Kitty Pryde tell fairy-tale to Illyana Rasputin picturing her team mates as fantasy characters. Impish creature called Bamf (or rather whole race of them) have clearly taken from Nightcrawler (much to his embarrassment) in both personality and appearance
I must say I'm not native English speaker (and I have dyslexia) so feel free to correct me. Moreover I haven't read the comic, merely seen some pages (but never the less got inspired, And we cannot afford to waste inspiration, can we?) so if I'm OOC or contradicting something please let me know.
disclaimer: race of Bamf does not belong to me but to its respectable owners in MARVEL
media:fine-liner, derwent inktense, smoothen in artweaver

Jeszcze trzy dni temu bym nie zgadła, ale teraz-- czyżby ta dziewczyna to ty? Brązowe długie włosy jakoś naprowadzają mnie na ten pomysł

Tu Fallen z Baki tak w razie co

Twój obrazek zeskanuję i wyślę ci jak tylko znajdę chwilkę, i jeszcze raz; arigatou gozaimas!
Reply


hej, fajnie, że się odezwałaś. A co do tej dziewczyny - którz to wie - zależy od przyjętych podstaw ontologii. W każdym razie ten pokój wygąda zaskakująco podobnie do mojej stancji.

była bym wdzięcząca za obrazek
Reply

Ok, this is actually adorable. ~
Reply

ok

Reply

What is the name of that girl?
Reply

let it stay my sweet mystery for now. I can tell you that she is not from Marvel comics. As far as I know she either appears or is inspiration to characters in one novel and and one short story created by some unknown people, to my best knowledge never published, and in tale about magic bean I told little boy and his mother in the train the other day and now in this comic. You have to wait until she introduce herself.
Reply

yay!
i really like the way you do the panels btw.
Reply