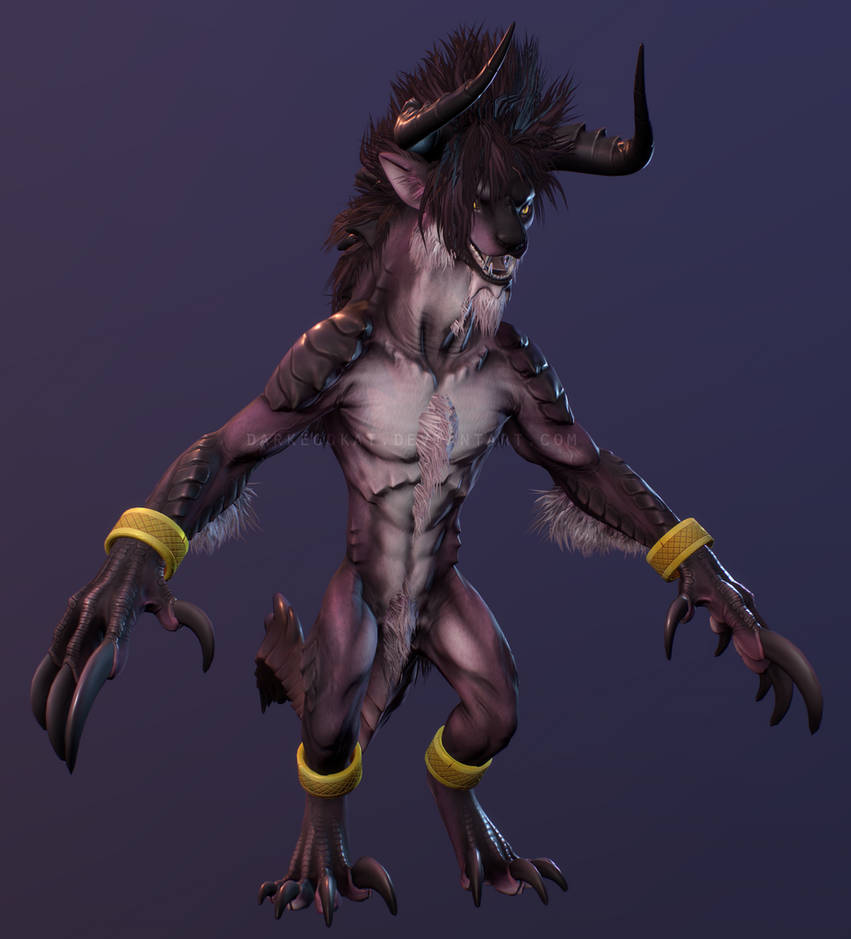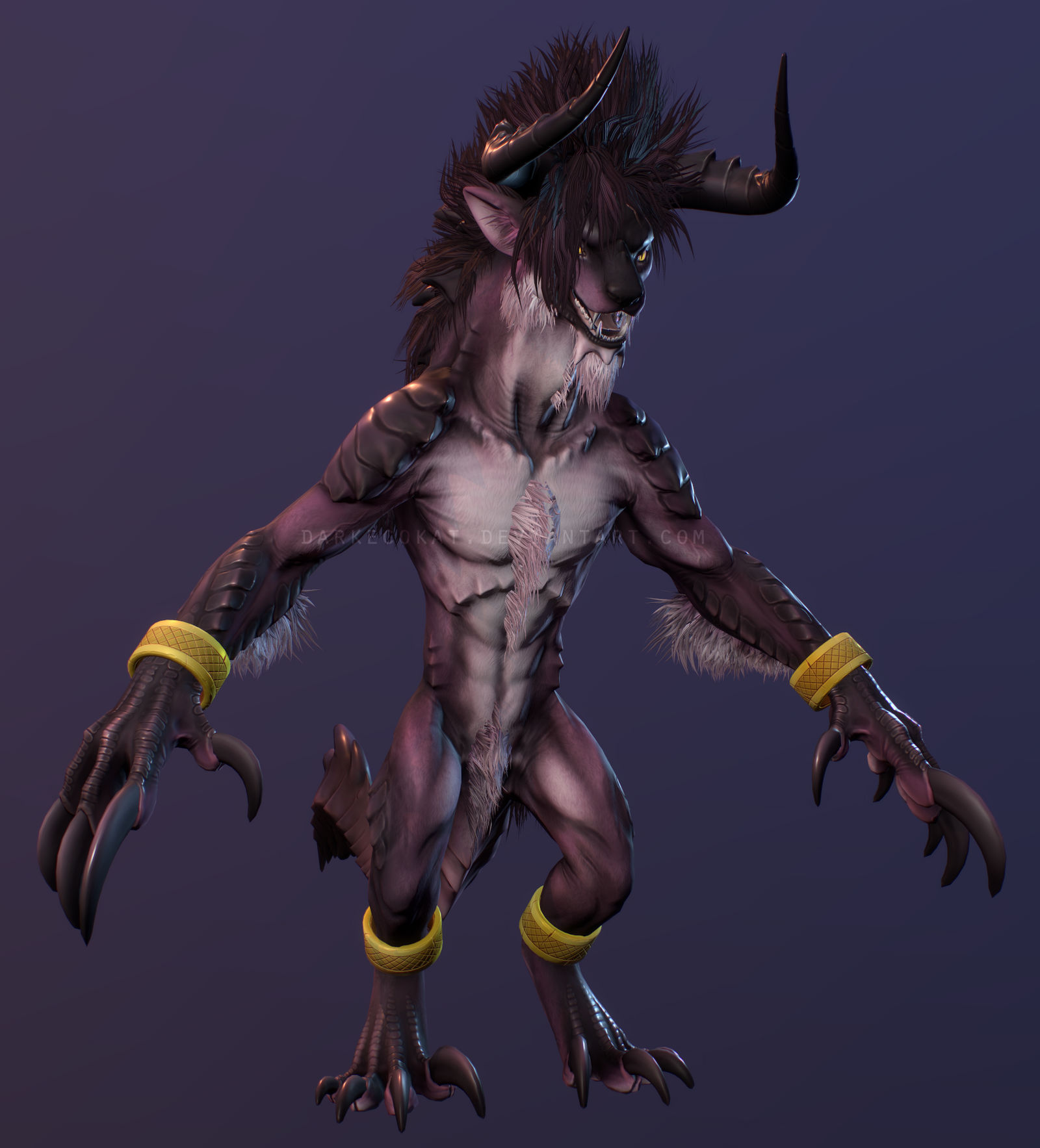 Been working on him on and off for the last month or so, but made some serious progress the last couple of days.

Not 100% happy with the fur on the chest and groin area. gunna need to work on those. Everything else Im pretty happy with.

Also still need to add details like the hanging hair/chocobo feather danglies.

Download for full rez.