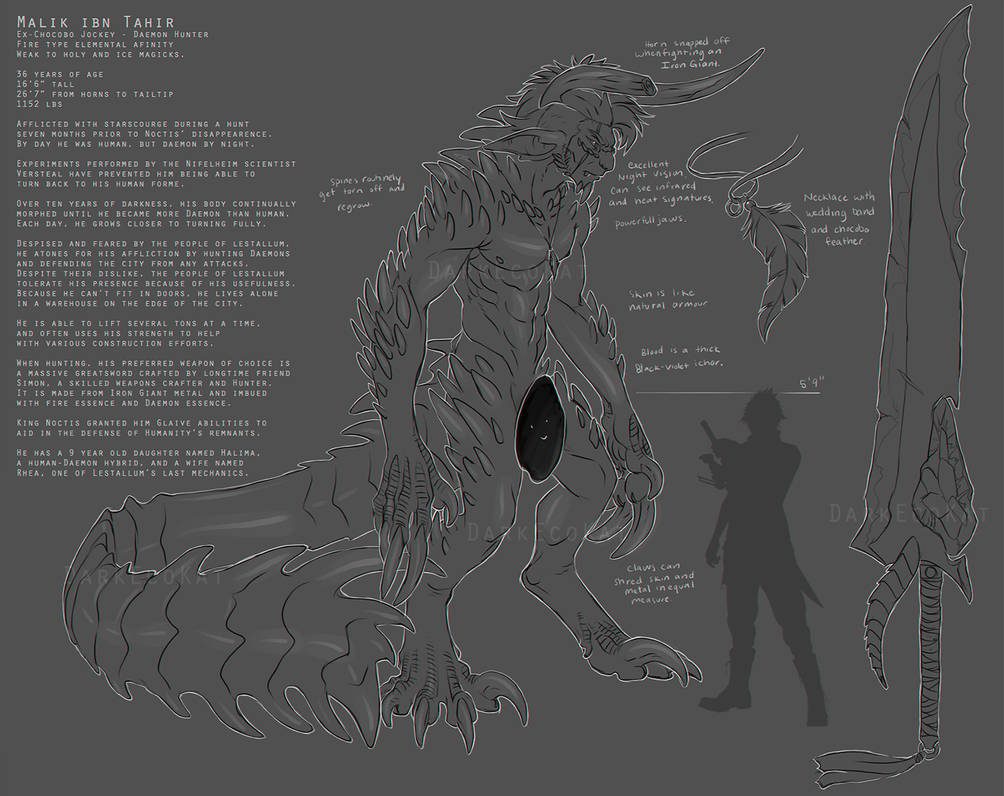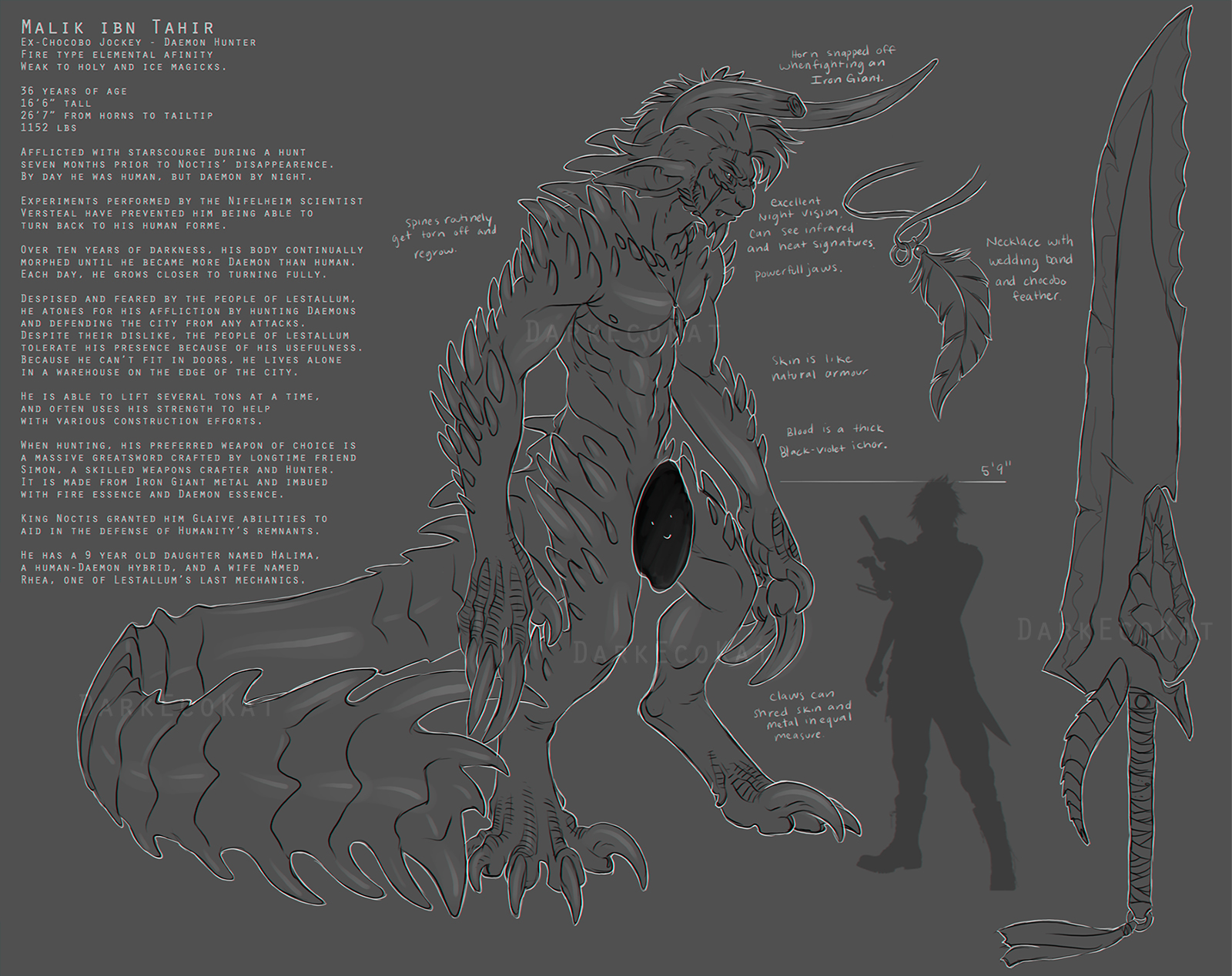 My character Malik based on some events that happen to him as part of my ffxv rp with my fiance. He gets infected with Starscourge, the manifestation of pure darkness that presents as a sort of virus. Normally it kills people and turns em into Daemons, but he managed to survive, adapting it. Over time he couldn't turn back into a human, and his body just becomes more and more corrupted.

Don't really intend to do much with him art wise, since its a personal deal but i loved this too much and couldn't not post it.

keen eyes will recognize similarities between his greatsword (to scale, btw), and 'Raze Lighter' from destiny. This is intentional, as a call back to his roots as a Destiny OC.

Please do not use/take this character design, he's very important to me ;3;

censored out his big monster dongle since it was a bit more uh. obvious? than animal junk on a furry character.

Art/character (c) me.
the noctis silhouette is from square enix, and is their property.

Please do not copy, modify or redistribute this art, either in part or in while, edited or original, without expressed permission. This includes reposting to tumblr with credit.