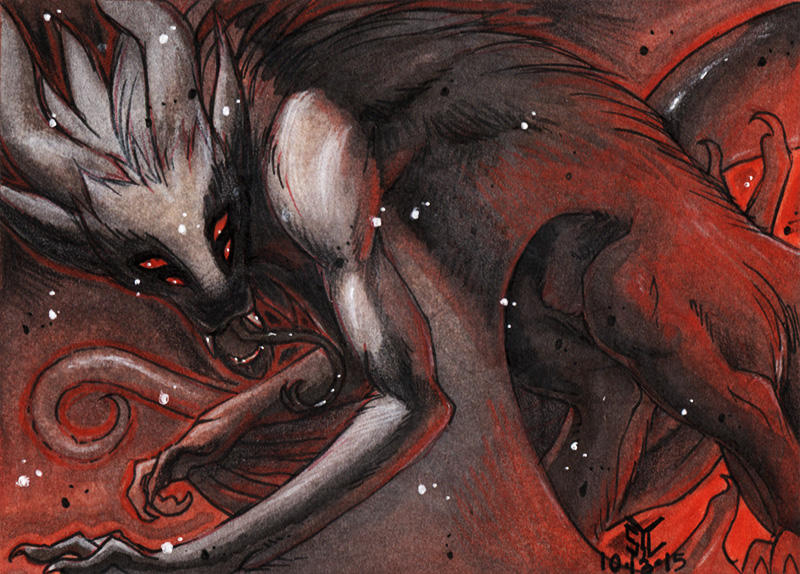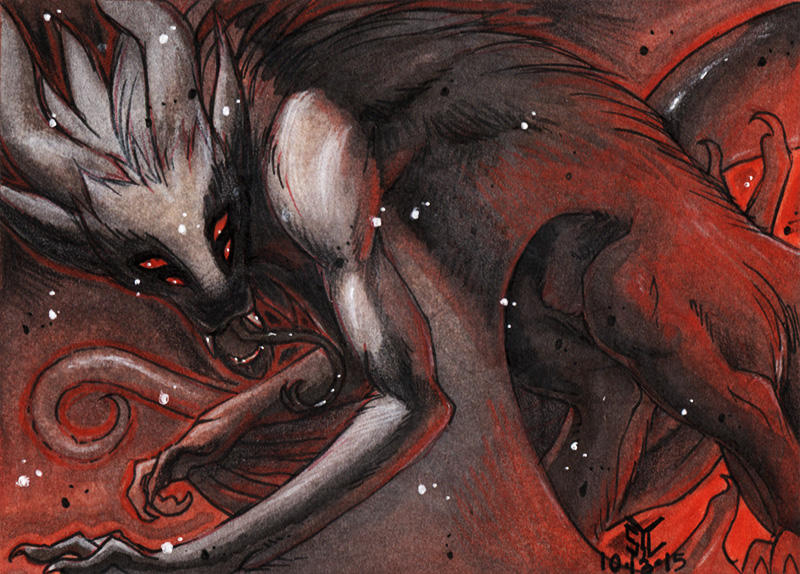 Commission for

of their wicked beast,
Tõröz being scary. Sorry for the simple background, it was tough to squeeze in any more detail with so much going on. This one was a very fun lighting practice. I hope you like it!

Character (c)


art (c) me

Please do not copy, modify without expressed permission.

ACEO Commissions start at 25$ USD plus five for shipping. Note me if you're interested!