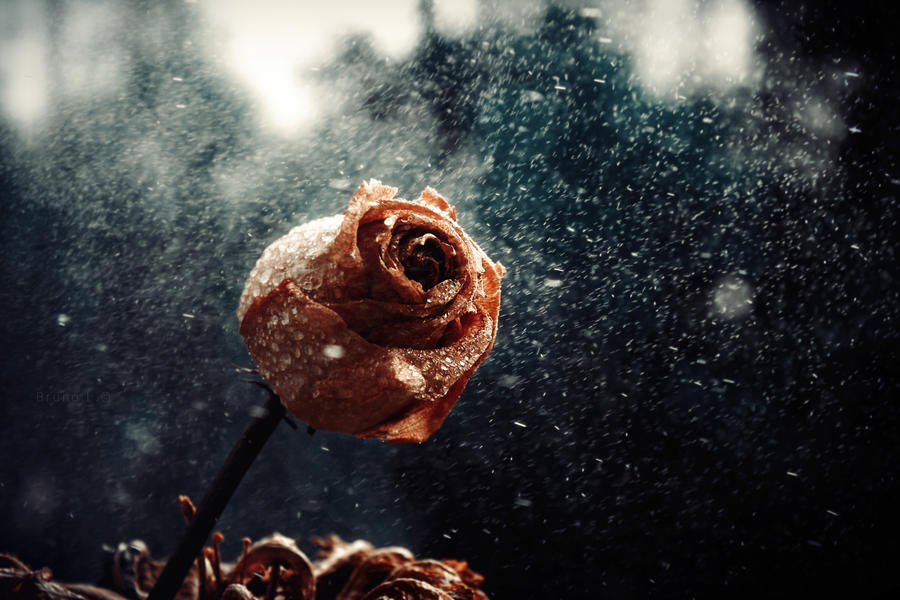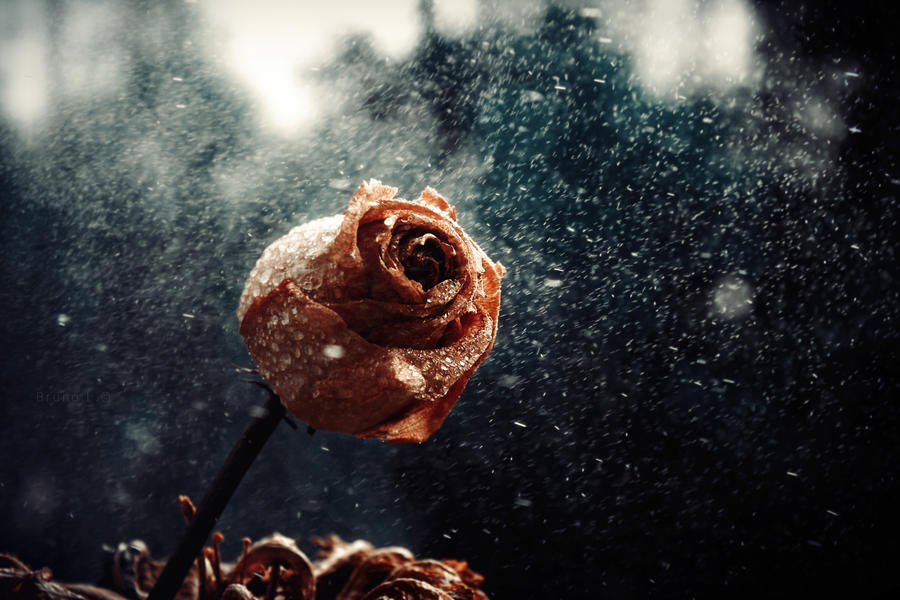 July 24th, 2013
A rather old photo. Taken with Canon Rebel XS/1000D and standard 18-55mm kit lense.
Here's the original for comparison:
If you want to see me do more photos, you're welcome to donate to my fundraiser for a new lens!
www.generosity.com/community-f…
update
: fixed some image artifacts
This is pure epic. The flower kind looks alone in this but this shot has show much put into it. The drops on the flower look so good, the snow in the background look extreme.

The forest look very scary and dark from where the flower is. This it just so good. This may be the last flower in the forest.

Vision: Good
Originality: Very awesome
Technique: Awesome
Impact: So much into it

It's like the poem : Roses are red, violets are blue.....
I really hope that this critique helps you very much.

I have 3 words: THIS IS AWESOME!!!
The Artist thought this was FAIR
112 out of 116 deviants thought this was fair.
In all honesty, from a poets standpoint, this piece is very good. It carries much depth, and subliminal messages about the different difficulties of life, especially with the color scheme you chose. However, lone flowers have been done before which is why I gave a 3 for originality.
However, I think this piece is fantastic, and the way you have delivered it to us is also very very creative. The water droplets are extremely noticeable, and beautiful, and the way the rose bends against the wind is also noteworthy. The background, however a tad dark, is also gorgeous. I especially enjoy the little silhouettes in the background.
In short, stunningly gorgeous, carrying subliminal messages about life, conveying depth and meaning in one static pose. Absolutely astounding, and good work!
The Artist thought this was FAIR
87 out of 89 deviants thought this was fair.